Do GO - Taking Clouds Observations - Top Section
Taking Clouds Observations
The app tutorial will teach you everything you need to observe clouds. The Clouds Wizard within the app provides step-by-step help while observing. Additional resources to learn more about clouds and how to take observations can be found below.
Jump to: Tips and Tricks -- FAQs -- Tutorials
Do GO - Taking Clouds Observations - How-Where-When
How to observe:
Report on the overall percentage of cloud cover (required), and sky color and visibility (if applicable)
Report the types of clouds and contrails seen at low, medium, and high elevations in the sky, and the percentage cloud cover and cloud opacity at each level (optional)
Report on surface conditions - snow/ice, standing water, leaves on trees, etc. (required)
Take photographs in each cardinal direction (north, south, east, west) and up and down (optional)
Where to observe:
Choose a safe place to make an observation - you will be looking at the sky and your device, so be careful of uneven ground and traffic.
Try to pick an area with few obstructions. One way to check for obstructions is to hold your hand out level with the top of your head. If all obstructions fall below your hand, you've picked a good observing site.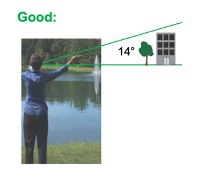 When to observe:
Cloud observations can be taken at any time! The Clouds tool is designed to be flexible and fit into your schedule, allowing you to classify, observe, and report when it works for you.
Observations taken matched to a satellite flyover are particularly helpful for studying clouds. You can find upcoming flyovers in your location for the next two weeks by tapping the satellite icon within the Clouds tool. If you take an observation 15 minutes before or after a flyover, matching satellite images will be emailed to you (if you opt in to such communications.) Learn more about satellite matching of your observations on the Clouds Science page.
If you notice something unusual, such as a dust storm or smoke from a fire (always keeping in mind safety while observing). These conditions are called "obscurations" in the app.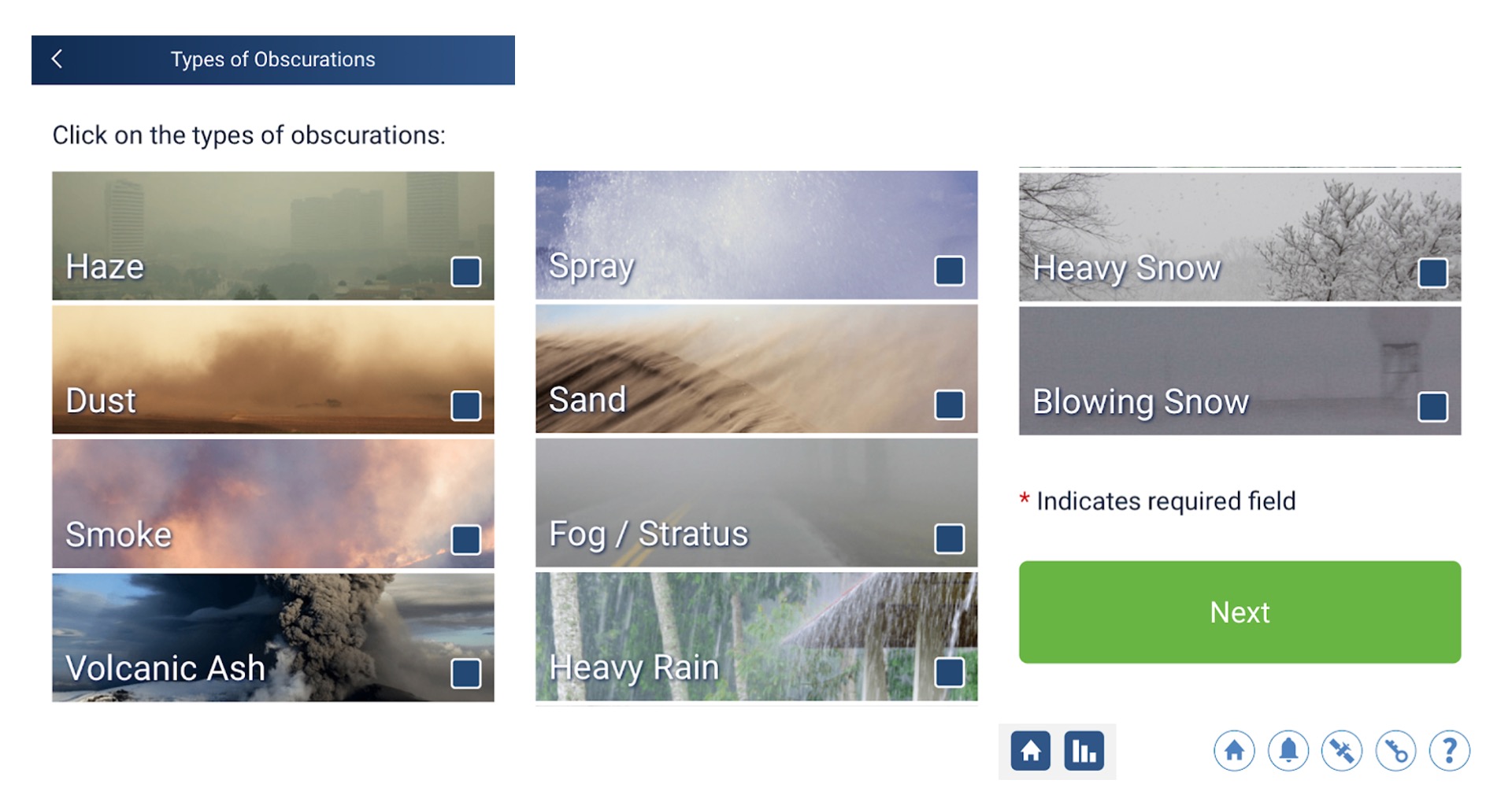 For example, scientists are very interested in specific observations of dust events reported through the app.

Other specialty observations that are of interest to scientists:

Contrails: Clouds are the largest variable controlling Earth's atmospheric temperature and climate. Contrails, especially persistent contrails, represent a human-caused increase in high thin clouds in the Earth's atmosphere, and are likely to be affecting climate and ultimately our natural resources. Read more about observing contrails.
Aerosols: Aerosols are related to clouds because aerosols can act as cloud condensation nuclei. In addition, aerosols can affect the sky color or visibility aspects of cloud observations. Read more about observing aerosols in the atmosphere.

Past specialty observations that were requested by scientists:

Dawn and Dusk, the (Solar) Terminator Problem: The solar terminator or twilight zone is that line that separates the daylit side of a planet from the dark night side. Satellite detection of clouds during the solar terminator is particularly challenging, and ground observations can help improve the cloud identification algorithms. We are not actively seeking more of this type of specialty observation at this time, but you can read about some of the research done using the data, or download the curated Terminator Problem data set to explore the data yourself.
NASA GLOBE CLOUD GAZE: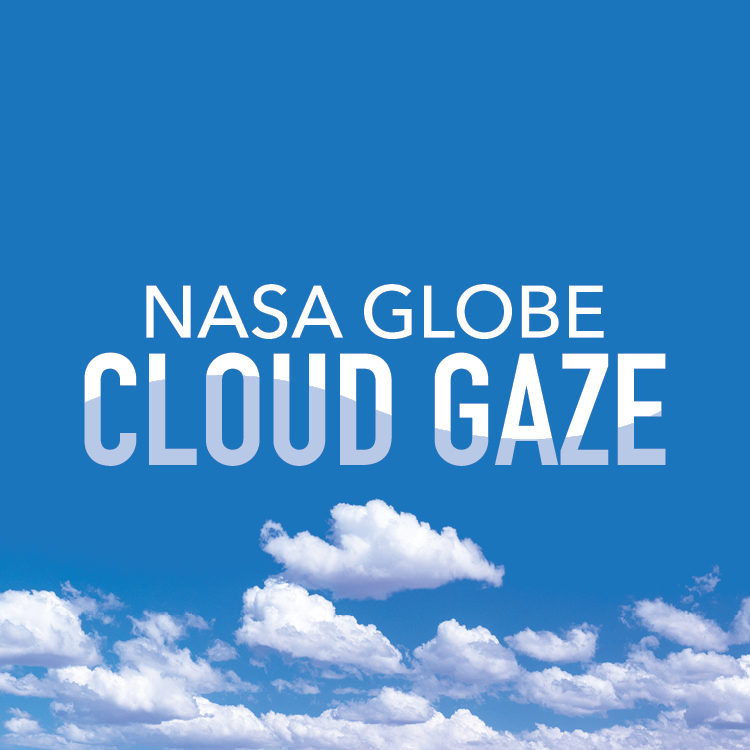 Help NASA scientists identify clouds and events like dust storms and smoke plumes in sky photographs. NASA GLOBE CLOUD GAZE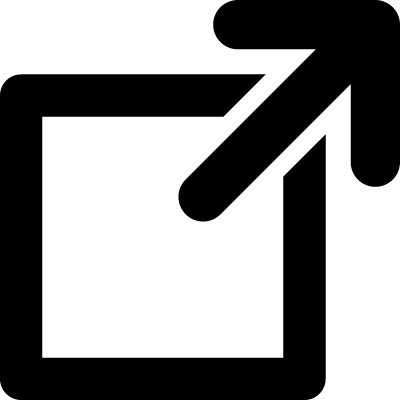 (which stands for Community science project Leveraging Online and User Data through GLOBE And Zooniverse Engagement) is a partnership between NASA GLOBE Clouds and the Zooniverse citizen science platform. NASA GLOBE CLOUD GAZE allows you to identify cloud types, cloud cover, and other details in the sky photographs. The resulting detailed information, or metadata, will validate GLOBE Cloud observations. Practice your cloud observations skills and help NASA study our skies.
Cloud Tips
Showing 1 to 20 of 21 entries.
Do GO - Taking Clouds Observations - FAQs
Frequently Asked Questions - Clouds Observations
This section is for questions about how to use the app to take observations. If you have an overall app question, not specifically about the Clouds tool, try the general FAQ page. Science-focused questions (such as why scientists study clouds and the NASA connections to the data) are covered on the Clouds Science page.