How To Participate
You and your students can join the GLOBE community in participating in the Global Weather Watchers Project GOES-R Mission.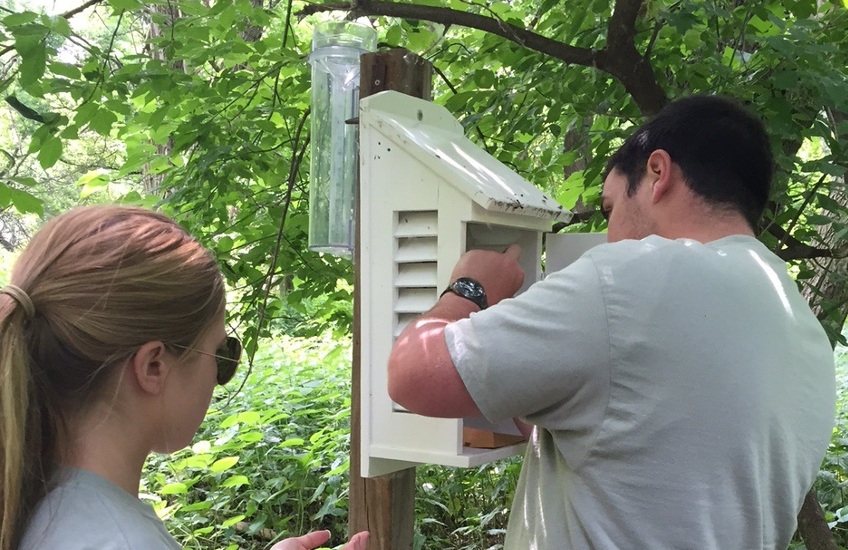 There are several ways to participate:
Collect GLOBE data using the GLOBE Atmosphere Protocols
Collect SatCam of your area/region
Collect Metadata of extreme weather events in your community, region, or country
Participate in Webinars
Develop weather readiness community action plans
Encourage Citizen Science
To get started, use the following links to view helpful documents and information:
Overview presentation: Download slides
GLOBE Protocols
Precipitation Protocols: Students measure daily rainfall using a rain gauge, daily snowfall using a snow board, total snow accumulation on the ground, the equivalent depth of rain for both new snow and snow pack, and use techniques from the Hydrology Investigation to measure pH of rain and melted snow.
Cloud Protocols: Students estimate the amount of cloud and contrail cover, observe which types of clouds are visible and count the number of each type of contrail.
Purpose
Timing
Collect atmospheric data and SatCam Imagery and record extreme or hazardous weather events as they occur as "Reports from the Field"
Events to be Scheduled During the Project
Informational webinars for teachers and students will be held throughout the project highlighting the Science, Technology, Engineering, and Mathematics within the project. Webinars will include content experts, scientists, and master teachers. These webinars will be announced through the GLOBE News and Events page.
NOTE: Webinars and other outreach opportunities are also open to schools in non-GLOBE countries, although they will not be able to participate in actual data collection.
What to do and how to do it