14 July: GLOBE Mission Mosquito Webinar: "Mosquito Action Project"
Event Date: 07/14/2022 - 07/14/2022
Event Time: 02:00 pm ET - 03:00 pm ET
Location: Webinar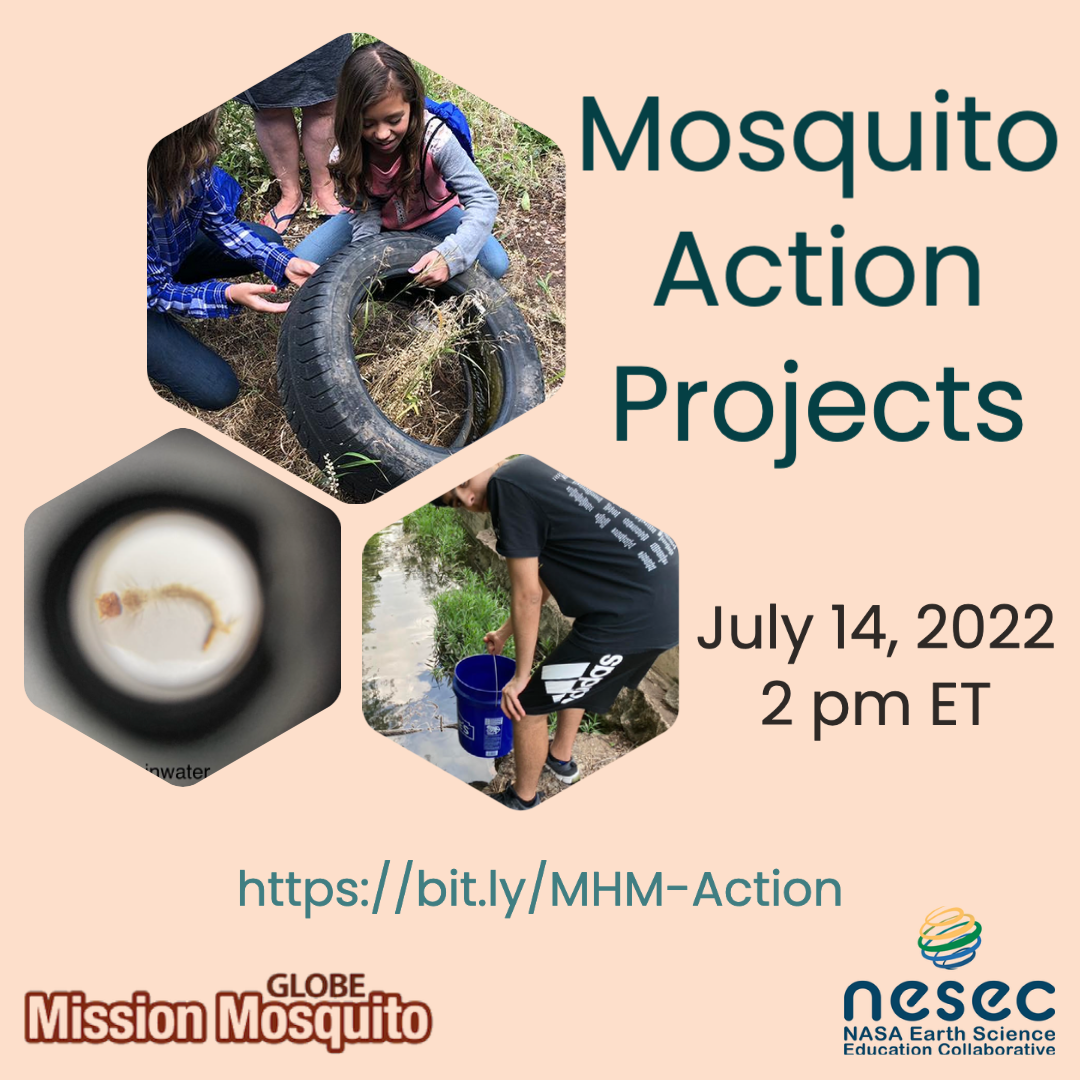 The GLOBE Mission Mosquito (GMM) webinar, "Mosquito Action Projects," will be held on Thursday, 14 July, at 02:00 p.m. EDT (06:00 p.m. UTC).
During this webinar, participants will discuss various types of mosquito and land cover research projects. Do you have a project to share? Contact Cassie at cassie_soeffing@strategies
To register for the webinar, click here.
To learn more about GMM, click here.
Event Topics: Webinars
Events origin: GLOBE Implementation Office
Comments