Today (08 April) GLOBE Mission Mosquito Webinar: "Studying Diseases from Space: The Influences of Land Use and Land Cover on Vector Mosquitoes"
Apr 08, 2021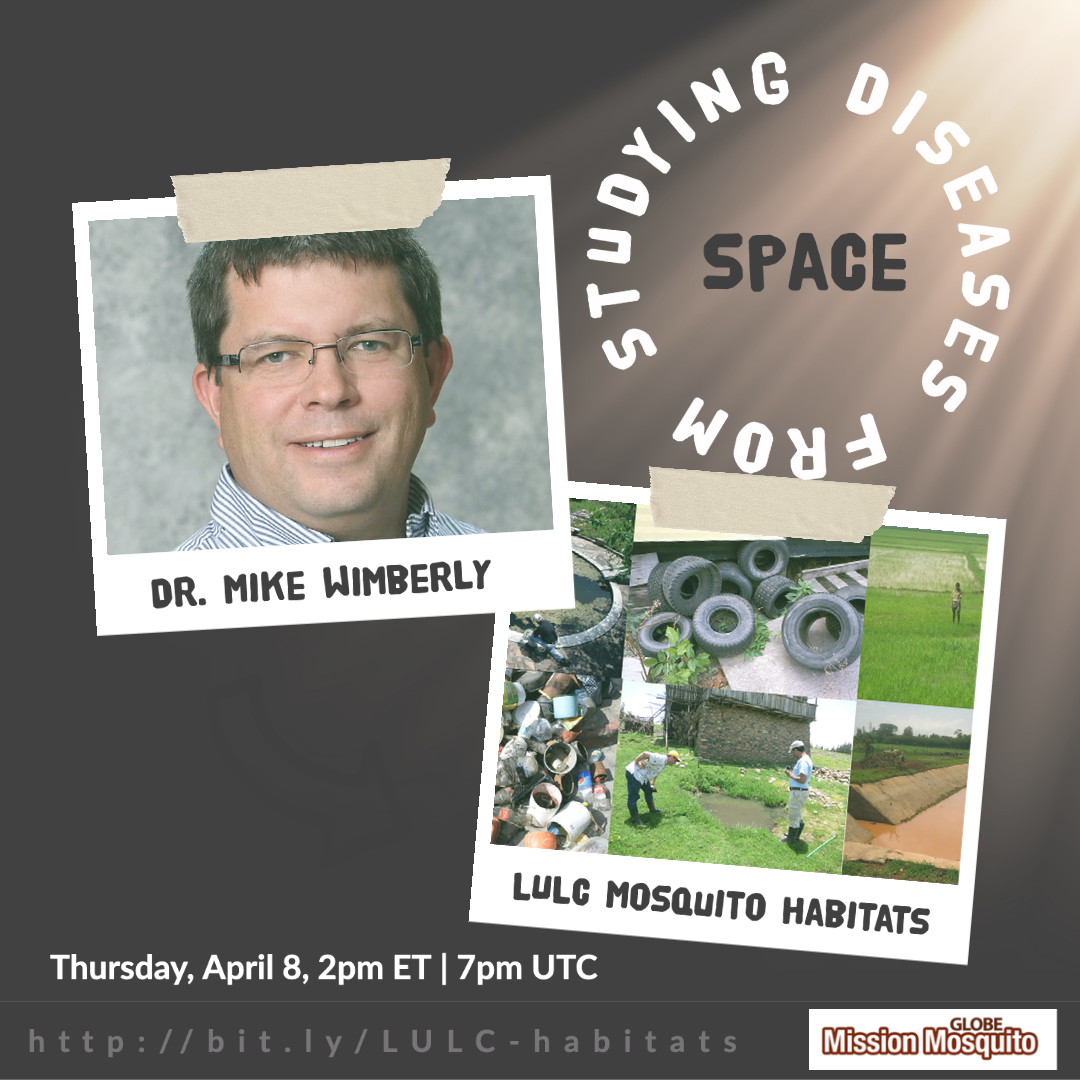 On Thursday, 08 April, at 02:00 p.m. ET (07:00 p.m. UTC), you are invited to join the GLOBE Mission Mosquito (GMM) webinar: "Studying Diseases from Space: The Influences of Land Use and Land Cover on Vector Mosquitoes."
Humans have modified most of the Earth's land surface, and the resulting changes affect many organisms, including disease-transmitting mosquitoes. Land use and land cover influence mosquito habitat through multiple pathways, including the availability of temporary water bodies, suitable microclimates, and hosts to provide blood meals. These effects vary geographically depending on the mosquito species and the characteristics of the local environment. This webinar will present several case studies using satellite remote sensing to study connections between land cover and mosquito-borne disease transmission. The opportunities and challenges of studying these relationships will be discussed.
To register for the webinar, click here.
To learn more about GMM, click here.
Have Mosquito Photos?
The GMM team would like to feature your mosquito photos in the Science Notebook Resource. Submissions will be accepted through September 2021. The GMM team is looking for exemplary larvae photos in the following categories:
full-body;
siphon;
pectin; and
tuft.
GLOBE Teachers: If you or your students have taken photos you would like to share with the community, please contact Cassie Soeffling, Informal Education Lead at: cassie_soeffling@strategies.org
News origin: GLOBE Implementation Office
---
Comments