Today (09 July) GLOBE Mission Mosquito Webinar: "Meet Up and Do Science – What's the Buzz?"
Jul 09, 2020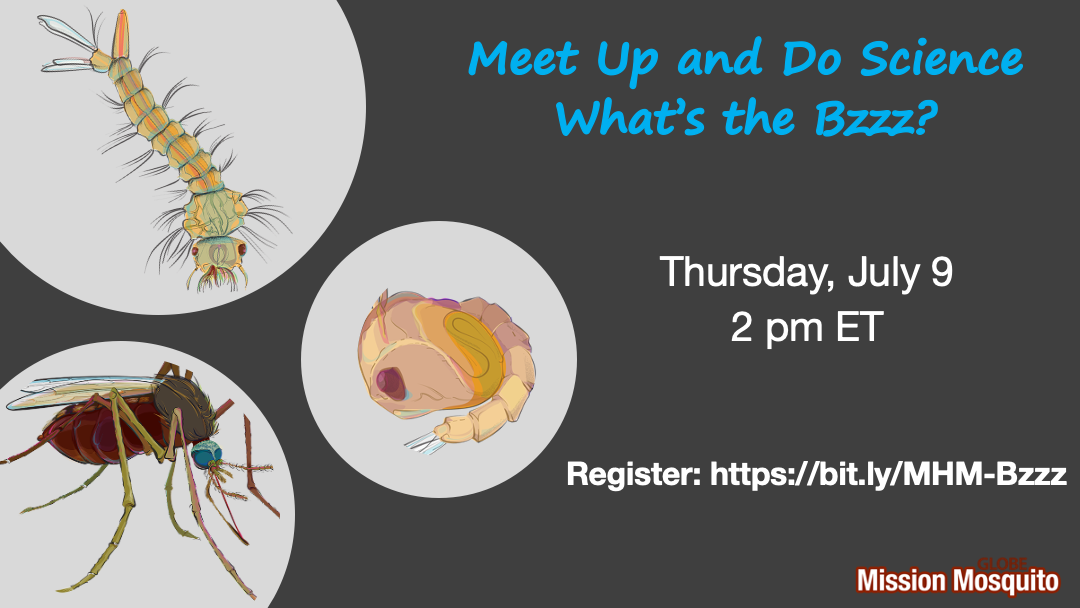 On Thursday, 09 July, at 2:00 p.m. ET (7:00 p.m. UTC), GLOBE Mission Mosquito (GMM) will be hosting a webinar, "Meet Up and Do Science – What's the Buzz?"
During the webinar, participants will be looking at mosquito larvae up close and live, using a camera microscope. Come with your questions, pictures of specimens, ideas for discussion – we will talk about how to determine the genus of live specimens.
To register for the webinar, click here.
To learn more about GLOBE Mission Mosquito, click here.
type: globe-news
News origin: GLOBE Implementation Office
---
Comments