Annual GLOBE and Baltic Sea Project students scientific conference took place!
Dec 03, 2021
November 26 the remote Baltic Sea Project and GLOBE annual students scientific conference took place!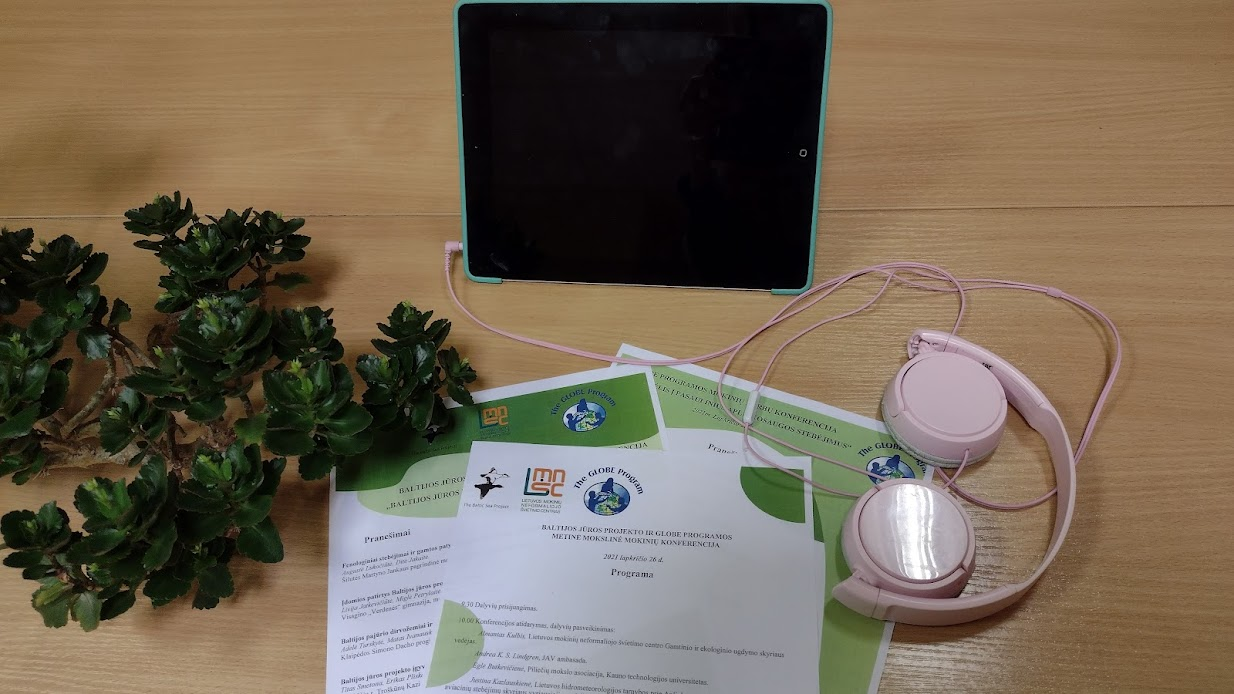 This year conference was held remotely

The conference was opened by specially invited guests - Almantas Kulbis, Head of the Nature and Ecological Education Department of the LMNŠC, Andrea K.S. Lindgren, Representative of the US Embassy in Vilnius. Eglė Butkevičienė, one of the founders of the Citizen Science Association in Lithuania. And Justina Kazlauskienė, a specialist of the Meteorological and Aviation Observations Division of the Lithuanian Hydrometeorological Service under the Ministry of Environment.

And the last guest Justina Kazlauskienė was not invited by accident - as we began working with the Hydrometeorological Service this spring, we are increasingly approaching the common goal of expanding the network of phenological observers as well as making greater use of the data collected by students. This acquaintance with the participants is one of the first fruits of our collaboration!

In total, we received 47 participants from fifteen schools. Most of the reports covered phenological and botanical topics, also we had some reviews of school participation in projects during the whole year. Some of the researches were the final theses of the students, others were presented in conferences, not for the first time!
A moment from a virtual tour.
During the break, participants were able to take part in a virtual tour of the Nature Research Center. Here, the conference participants were introduced to the conference by the head of the destructors laboratory, dr. Algimantas Paškevičius and his colleagues - Ph.D. student Jonas Žvirgždas, dr. Vita Raudonienė, dr. Jurgita Švedienė, dr. Danguolė Bridžiuvienė. This was followed by a virtual visit to the entomology laboratory together with dr. Pavel Starkevič and Ph.D. student Kristina Valavičiūtė - Pocienė. Lastly, Birutė Poškienė invited us to an incredibly visual and beautiful museum of minerals.

We are happy and proud of the project participants, who are preparing really good works even in these difficult times, and we thank the teachers who are educating a truly wonderful generation of naturalists!
News origin: GLOBE Implementation Office
---
Comments