GLOBE Mission Mosquito Webinars
Join us for our monthly GLOBE Mission Mosquito Webinars. We have a terrific line-up of topics that'll keep you coming back. Click here to receive notifications of upcoming webinars!
---
Webinars
February 6 – 5pm ET/4 CT
What to do with your Mosquito Data? Join Dr. Becky Boger as she shares a tutorial on using map tools and data portals to create a context for the data you collect.
Register at - http://bit.ly/MosquitoData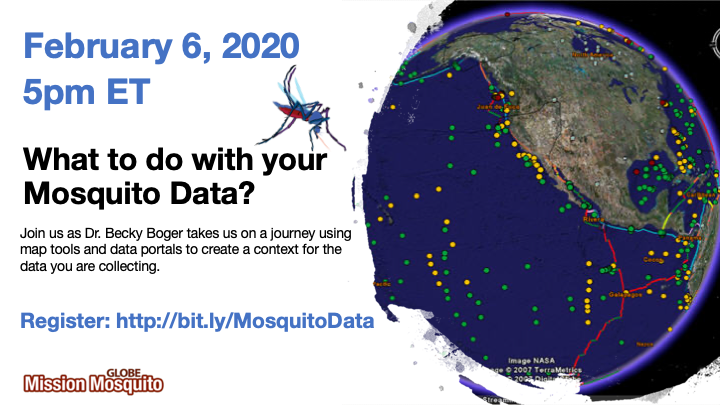 ---
Browse the calendar to find past webinars and replay each on your own time.