GLOBE Mission Mosquito Webinars
Join us for our monthly GLOBE Mission Mosquito Webinars. We have a terrific line-up of topics that'll keep you coming back. Click here to receive our newsletter and notifications of upcoming webinars!
---
June Webinars Up Next
---
Citizen Science
Wednesday, June 19, 2019 at 2pm ET
Making Maps: Introduction to data reporting mapping tools.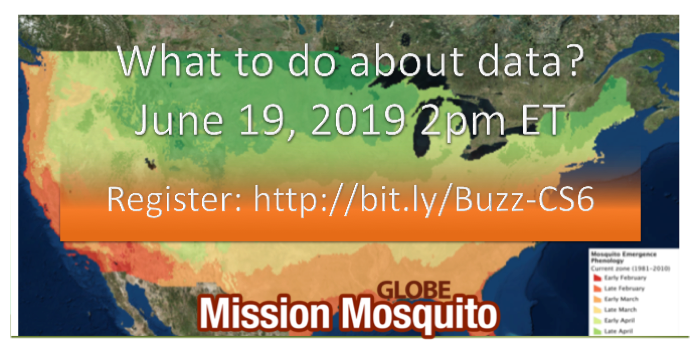 Guest scientist Dr. Becky Boger will conduct a mapping tutorial using GLOBE MHM data and free online mapping tools.
---
July Webinars
---
Education
July 9, 2019 at 2pm ET
Using NASA Earth Observations for Mosquito-borne Disease Applications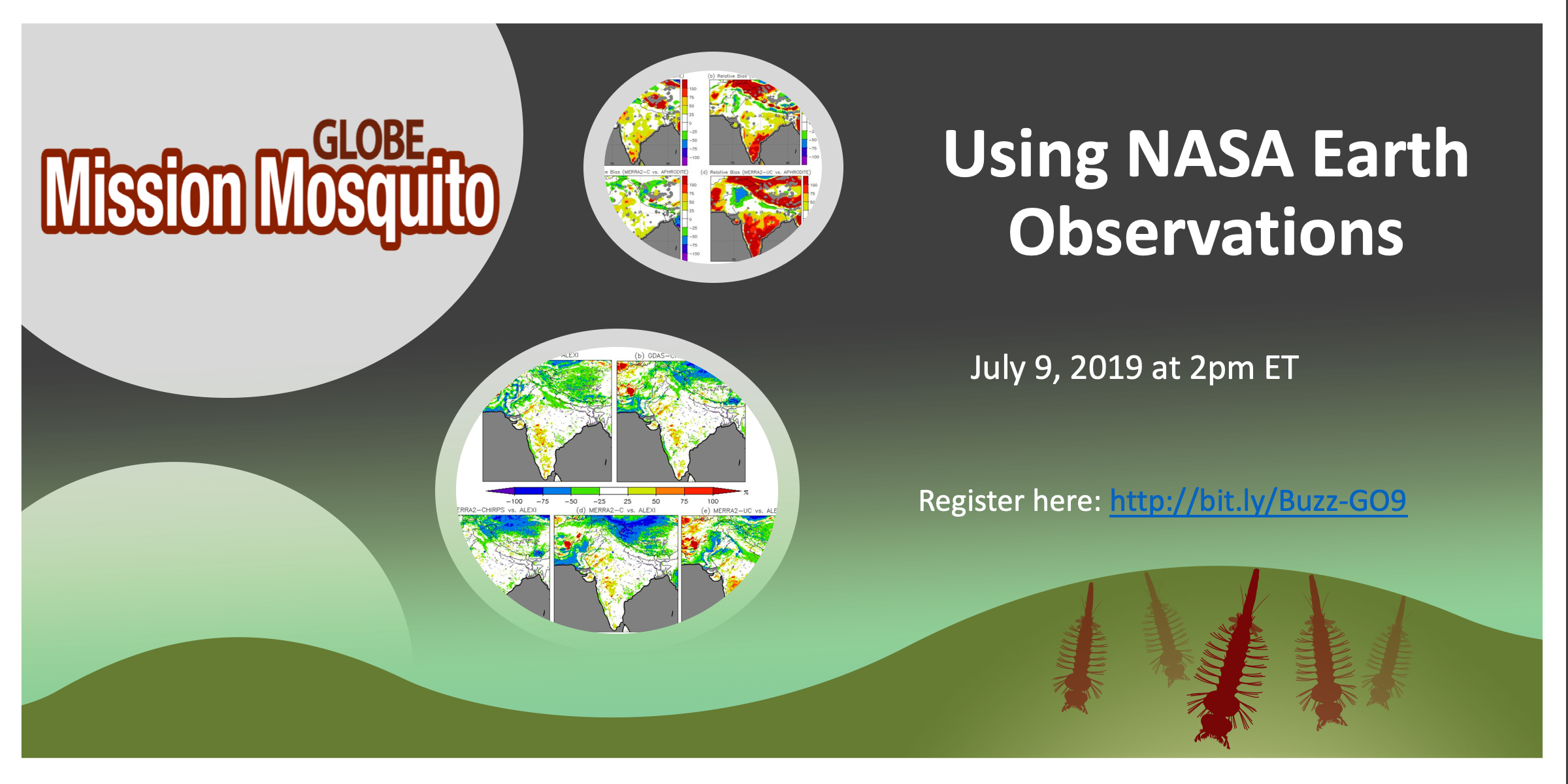 Ever wonder how and why NASA Earth observations might be used to predict, monitor, and respond to mosquito-transmitted disease? Dr. Ben Zaitchik will describe the research he is doing to learn more about malaria transmission in south America. We will also show participants where to get NASA data sets that are used to help do this type of research.
---
Citizen Science
July 24, 2019 2 pm ET
How can mosquito citizen science data protect communities from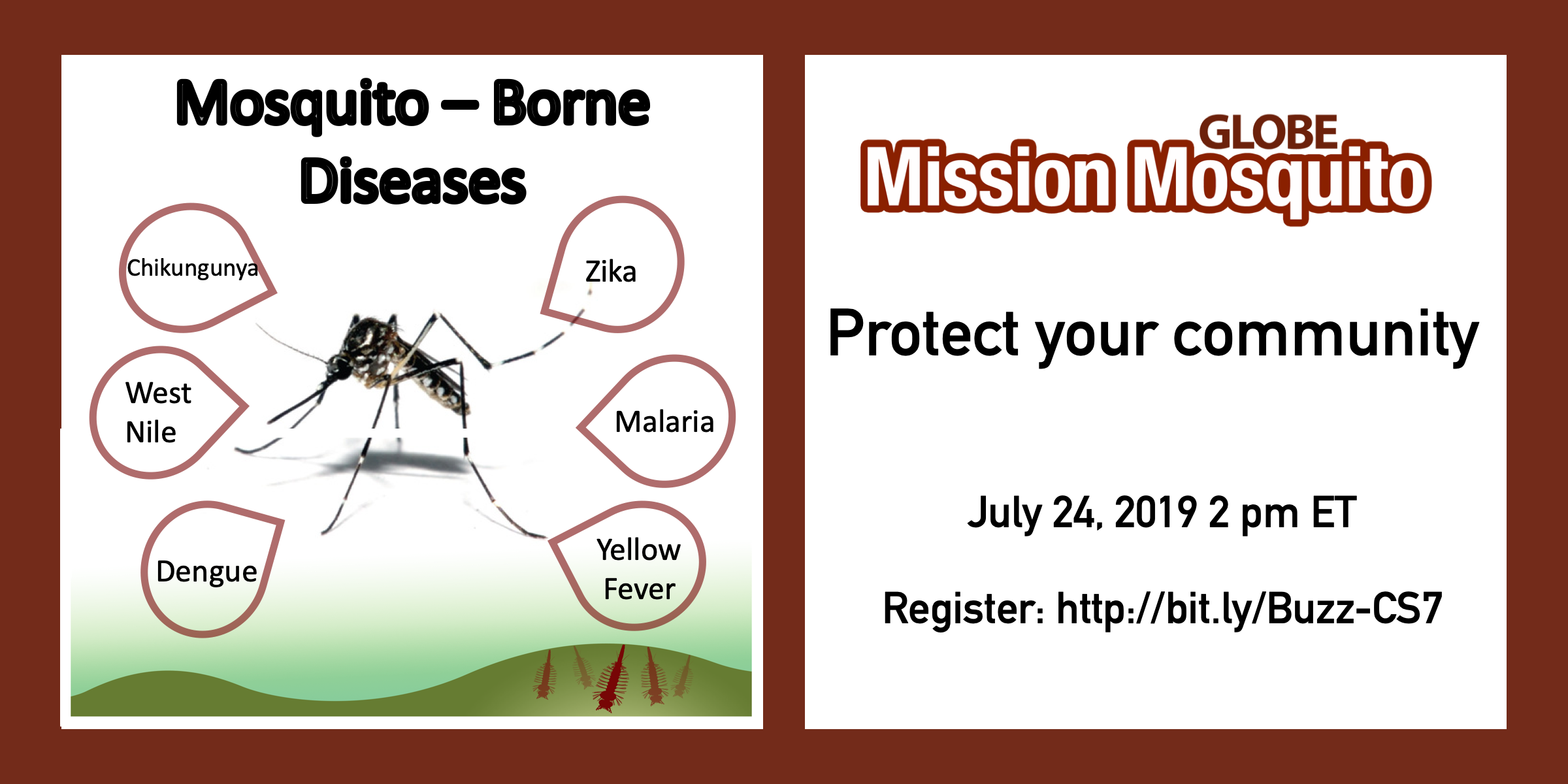 disease?
This webinar will discuss how GO MHM data and other mosquito apps are working to reduce the risk of disease in communities. Presentation of a new educational resource by GMM team member Liz Burck, Institute for Global Environmental Strategies.
Browse the calendar to find past webinars and play it on your own time.