GLOBE Mission Mosquito Webinars
Join us for our monthly GLOBE Mission Mosquito Webinars. We have a terrific line-up of topics that'll keep you coming back. Click here to receive notifications of upcoming webinars!
---
Meet Up and Do Science
---
Understanding data is fundamental for research.
This webinar takes a bite-size approach and includes a Data Challenge! Find out what you can discover using GLOBE Viz.
Date: November 19, 2020
Time: 2pm ET/ 1pm CT/ 12pm MT/ 11am PT/ 10am AK
https://bit.ly/GMM-Data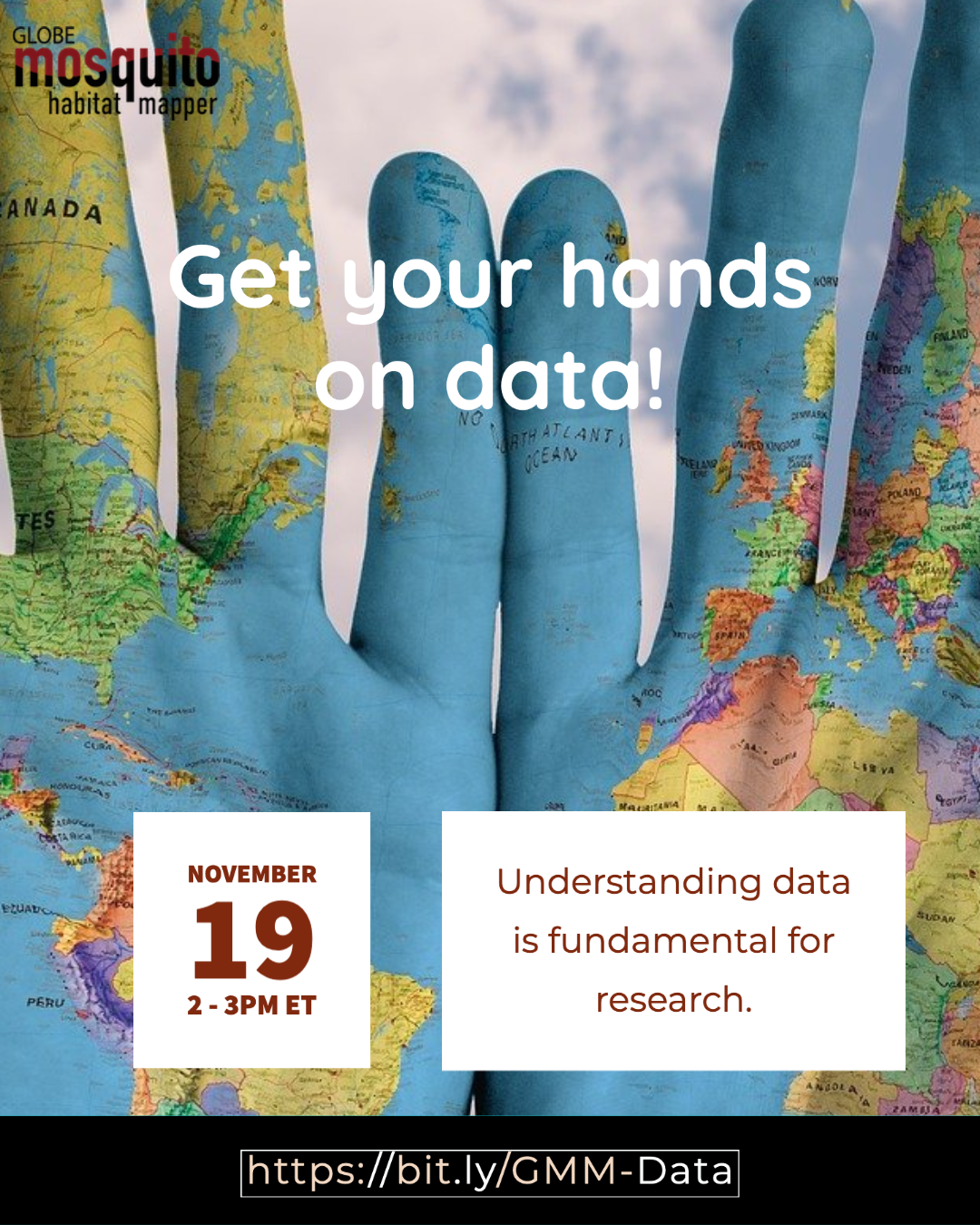 What would you like to learn about mosquitoes? The mosquito team would like to hear from you!
Email cassie_soeffing@strategies.org
---
Join us on December 10, at 2pm ET
---
Browse the calendar to find past webinars and replay each on your own time.
Mission Mosquito Calendar