Publications, Products and Resources
Articles
Published in the National Earth Science Teachers Association (NESTA) journal, The Earth Scientist.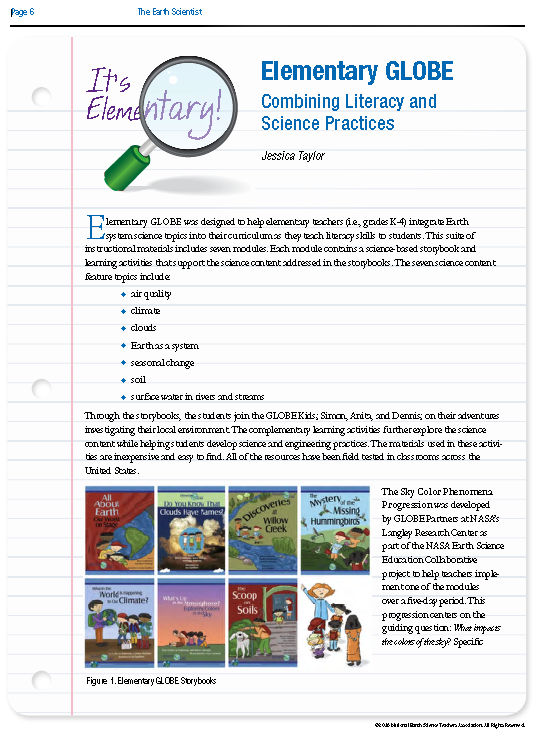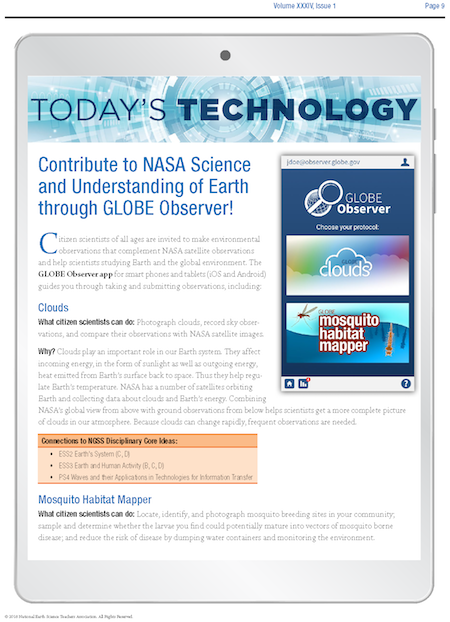 These are open access and free to email, redistribute, and repost, giving credit to the NESEC team.
Products developed by the NESEC team members
Google Earth Engine: Timelapses
Global, zoomable video that lets you see how the Earth has changed over 32 years (1984–2016). The majority of the images come from Landsat, a joint USGS/NASA program.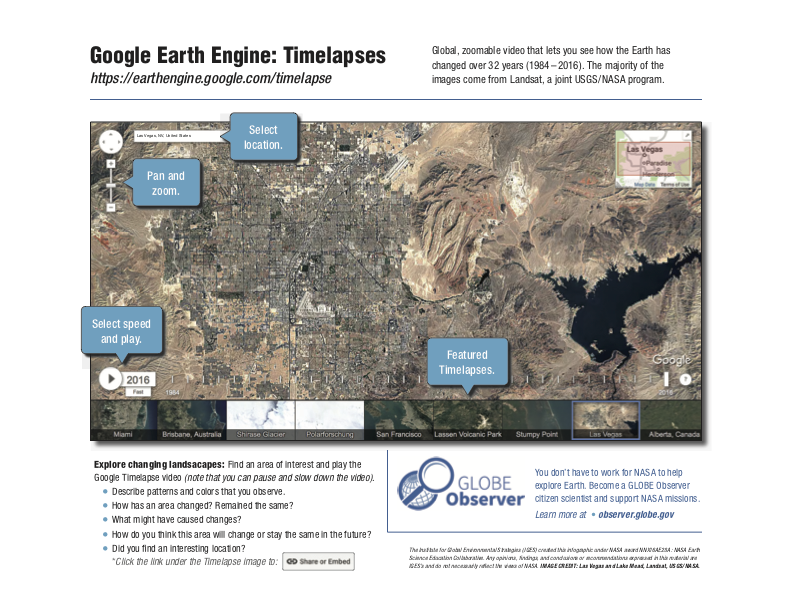 Mosquito! Community Research Guide
In June 2018 the Smithsonian Science Education Center (SSEC), in collaboration with the InterAcademy Partnership (IAP), released Mosquito! Community Research Guide, a freely available international module for elementary-secondary schools that uses the United Nations Sustainable Development Goals (SDGs) as a framework for actions that are student-designed and implemented. Mosquito! is the first module released by the Smithsonian Science for Global Goals project. The series is designed to be region- and grade level-agnostic, provide an opportunity to learn first-hand from researchers, engage students in inquiry-based experiences in their local community, and present problems through multiple perspectives - social, ethical, economic, and environmental.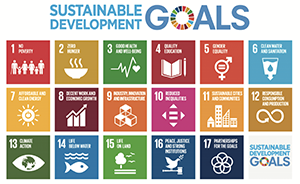 Earth as Inspiration Activity Calendar
In collaboration with AGI, NESEC team members developed the November 2018 activity for the Earth as Inspiration Activity Calendar of the 2018-2019 school year.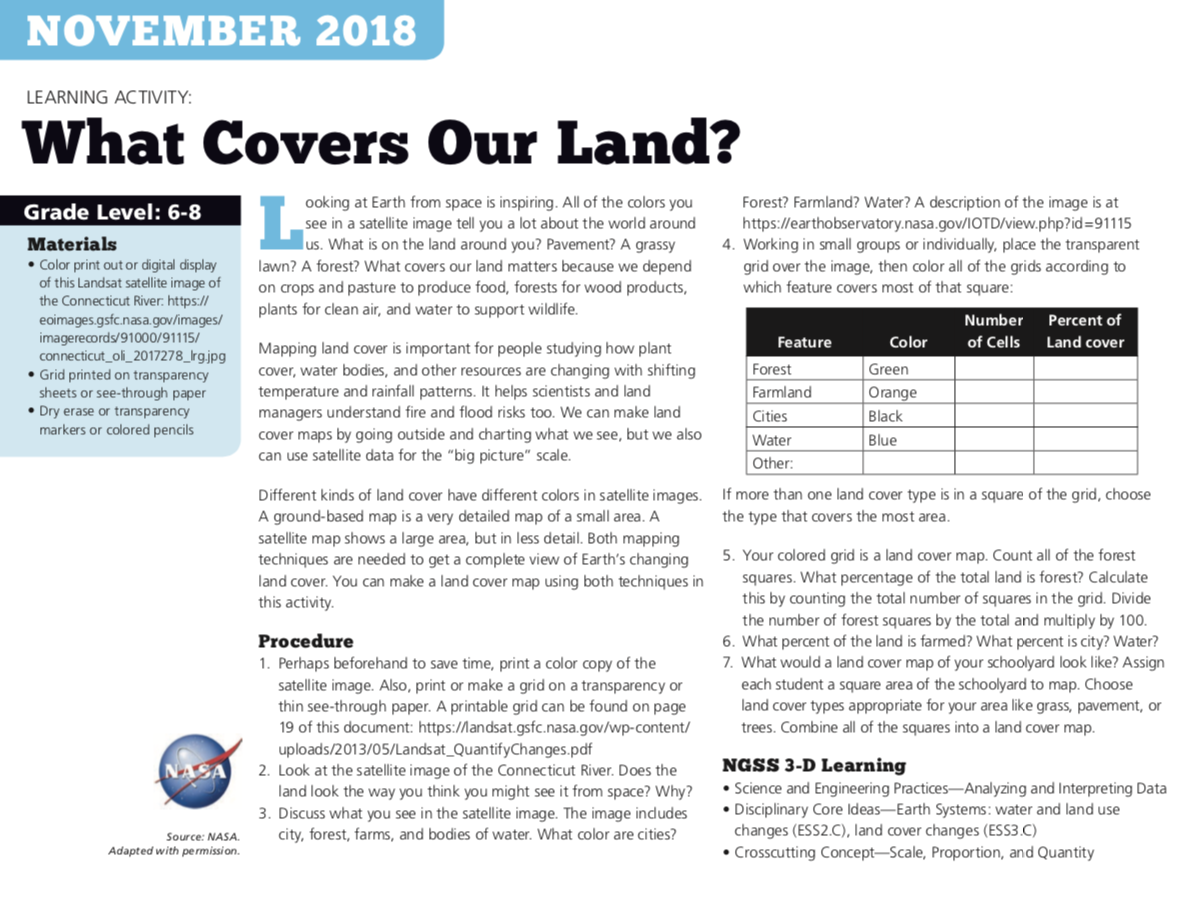 Educator Toolkit: Framing Phenomena-Based Student Investigations (2017)
NASA Earth science research, observations, visualization tools, and education resources are available for learners of all ages to connect learning to real-world science, across topics—including Earth systems, climate and weather, global climate change, and natural hazards. This toolkit features NASA resources for grades K-12 that can support and frame student investigations with NASA data and content.
This collection of stories and images was compiled from NASA's Earth Observatory. The IGES team worked with Earth to Sky (a NASA-National Park System partnership) and NASA's Landsat mission outreach to create this curated collection and identified strategies and supplemental resources for educators to use the stories with middle and high school students.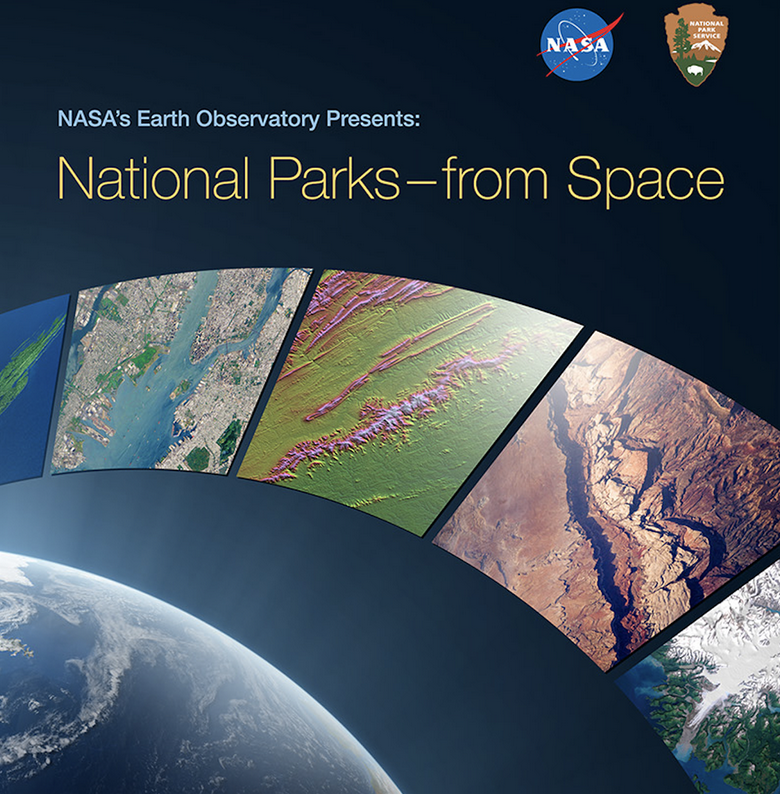 Please
log-in
to post comments