Tech Update December 2017
Nov 28, 2017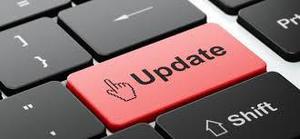 The GLOBE Program's website received a makeover in November 2017. Members of the technology team presented the newly designed site to participants this past month during the GLOBE Europe and Eurasia Regional Meeting in Israel and at the US Partner Boot Camp in New Orleans.

Pages that received a redesign were:
• Homepage
• Region
• Country
• State
• Partner
• School
• Member My Pages
In addition to the redesign, the Frost-Tube Protocol is now available within the GLOBE Program's Teacher's Guide. Access it, here. Also, look for the Standing Carbon Protocol this month.
Looking forward to 2018—
The five sphere Community pages (Atmosphere, Biosphere, Hydrosphere, Pedosphere and Earth Systems) will receive a redesign.
Primary Audience: Trainers Teachers Students Partners Scientists Alumni Country Coordinators
type: globe-news
News origin: GLOBE Implementation Office
---
Comments