The GLOBE Urban Heat Island Effect/Surface Temperature Field Campaign Begins Again 01 December – Are You Ready?
Nov 29, 2017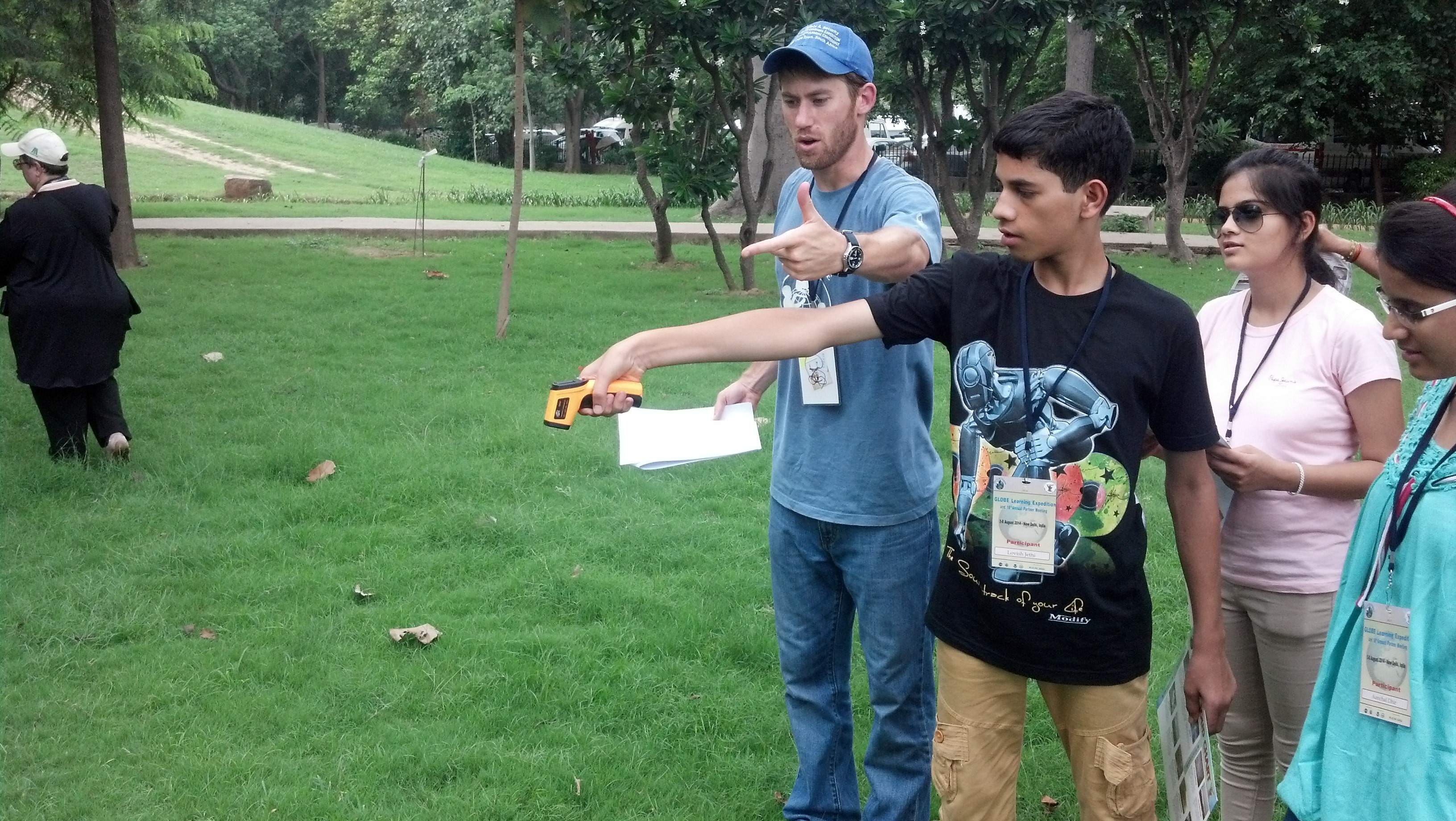 The Urban Heat Island Effect – Surface Temperature Field Campaign is set to begin again on 01 December, and will run through 31 December. This year, the campaign is studying the urban heat island effect in seasons – October, December, and March (2018).
The campaign is focused on looking at the impact urbanization has on the Earth's surface temperature and how the surface temperature changes the dynamics of the Earth's atmosphere. Studying the energy cycle is fundamental to understanding how the Earth's spheres function within its system. The surface temperature measurements contribute data 1) not normally collected by weather agencies, 2) for climate studies, and 3) for ground-truthing satellite data.
The purpose of this investigation is to discover how the land cover of the ground affects its surface temperature. However, that is not the only reason to participate in the field campaign. The main research question that needs to be answered is: "How does surface cover affect surface temperature?"
Students can set up research studies at their own school (such as looking at the difference between paved and unpaved areas). Now, more schools are taking surface temperature observations; therefore, students can investigate how surface temperature changes between schools. Students can look at elevation, latitude and longitude, urban versus rural, proximity to water, etc. There are many research questions possible with surface temperature. Students can also look at how cloud cover or humidity affect the surface temperature. To get started, use the following links to download the:
For more information on the campaign, including what data to collect and when; what to do and how to do it; and how to report to the GLOBE database via apps, click here!
October Urban Heat Island Effect Field Campaign Review
Forty-three schools entered data in the month of October! (If your school participated in this campaign in October and you haven't entered your data yet, please do so soon!) For more detailed information on the October season results, and to see a map of the observations that were taken around the world, click here.
type: globe-news
News origin: GLOBE Implementation Office
---
Comments