07-13 April: The GLOBE Mission Mosquito Citizen Science Day Mosquito Blitz is On!
Apr 09, 2019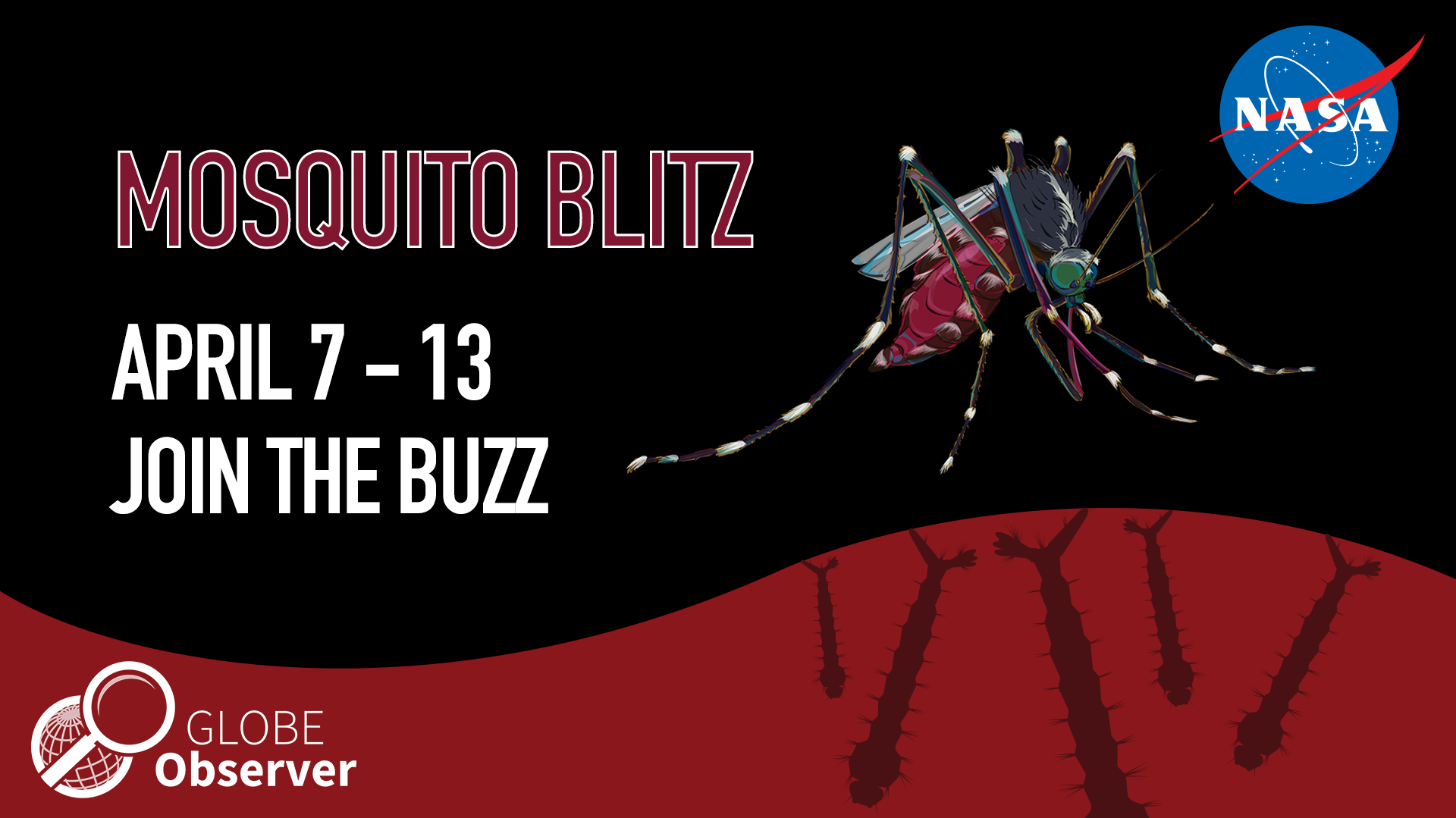 The GLOBE Observer Mosquito Blitz kicked off on Sunday, 07 April, and ends on Citizen Science Day, 13 April. Join us in this focused effort to gather observations of mosquito breeding sites.
Download the app (https://observer.globe.gov/about/get-the-app ), check for standing water (mosquito breeding sites), take a photo, and check for mosquito larvae. Then use the app to identify the larvae and eliminate the water if feasible. Upload your observations.
Certificates will be awarded for top observers and photographs!
Follow GLOBE Observer on social media during Mosquito Blitz week on Facebook (https://www.facebook.com/nasa.globeobserver/) or Twitter (https://twitter.com/NASAGO).
For more resources, check out the Mosquito Blitz website: http://bit.ly/M-Blitz and GLOBE Mission Mosquito: http://bit.ly/GLOBEMM
type: globe-news
News origin: GLOBE Implementation Office
---
Comments