GLOBE Community? Ready to Join a Current GLOBE Field Measurement Campaign? Start Today!
Apr 09, 2019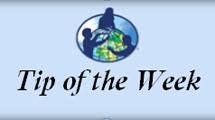 Tip of the Week: It's easy to join, and participate in, one of the current GLOBE field campaigns! Collect your data and put it to immediate use!
The current GLOBE campaigns are described below.
The Trees Around the GLOBE Campaign: The Trees Around the GLOBE campaign is working in conjunction with NASA's ICESat-2. ICESat-2 is using lasers and a very precise detection instrument to measure the elevation of Earth's surface. By timing how long it takes laser beams to travel from the satellite to Earth and back, scientists can calculate the height of glaciers, sea ice, forests, lakes and more – including the changing ice sheets of Greenland and Antarctica. The satellite is also measuring tree heights across Earth's temperate and tropical regions, and take stock of the vegetation in forests worldwide.
The campaign is focusing on one exciting variable that the ICESat-2 satellite is measuring: tree height. The campaign is creating an organized community of students who take tree height measurements; compare these measurements to established NASA programs; research tree height data from other GLOBE schools and countries; and take supplemental protocol measurements. Participants will be able to compare their tree height data to the tree height data from ICESat-2. In addition, scientists from the ICESat-2 mission will periodically review the tree height data. This data will allow scientists to use it as satellite data validation and in potential professional research.
To learn more about the Trees Around the GLOBE Campaign, and the upcoming April Intensive Observation Period in April, click here.
The GLOBE Mission Mosquito Campaign: The goal of GLOBE Mission Mosquito is to create an organized citizen science community, primarily through formal education with targeted outreach to informal education, that will conduct and report local observations using the GLOBE Observer Mosquito Habitat Mapper (GO MHM). Using the mobile app, citizen scientists identify potential breeding sites for mosquitoes, sample and count mosquito larvae, and with optional equipment, examine and photograph a specimen to identify its genus.
Campaign outreach events will connect the GLOBE Observer citizen science community with NASA scientists who want to work in partnership with citizen scientists and use GO MHM data. NASA scientists are interested in understanding changing weather patterns, extreme weather events, insect ecology and human behavior affect the range, frequency and distribution of mosquito vectors that can potentially cause disease.
To learn more about the campaign, click here.
Urban Heat Island Effect/Surface Temperature Student Research Campaign: Urban Heat Island Effect-Surface Temperature Field Campaign is focused on looking at the impact urbanization has on the Earth's surface temperature and how the surface temperature changes the dynamics of the Earth's atmosphere. Studying the energy cycle is fundamental to understanding how the Earth's spheres function within its system. The surface temperature measurements contribute data a) not normally collected by weather agencies; b) for climate studies; and c) for ground-truthing satellite data.
The current Northern Hemisphere Spring and Southern Hemisphere Fall Urban Heat Island Effect/Surface Temperature Field Campaign is in progress right now. It will run from 01-31 March.
To learn more about the campaign, including what data to collect and when, and what to do and how to do it, click here.
type: globe-news
News origin: GLOBE Implementation Office
---
Comments