GLOBE Water Bodies Intensive Observation Period (23 March-17 April) Discussion Forum Now Open
Mar 12, 2020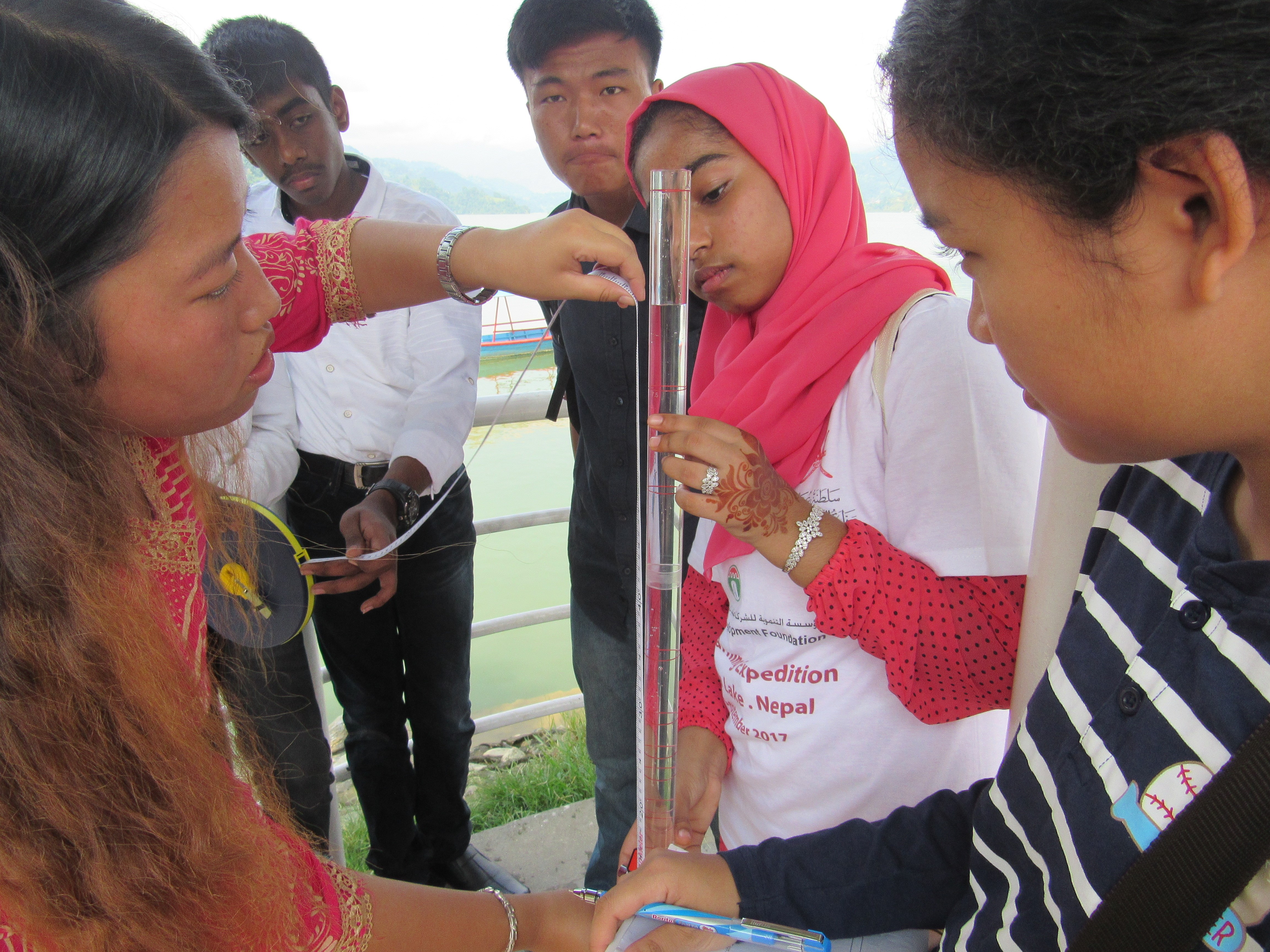 Thanks to the success of the 2019 Water Bodies Intensive Observation Period (IOP), the GLOBE community is now hosting this event twice a year. The next IOP will run from 23 March through 17 April. All GLOBE countries are invited to join in this data collection and research endeavor.
During the IOP, participants will identify a water body close to their schools or towns, and collect and enter data using GLOBE hydrosphere protocol bundles: Water Quality Bundle, Rivers and Lakes Bundle, and Ocean Bundle.
Schools that participate can earn virtual badges, and have them displayed on their school profile. Regional Coordination Offices will issue a GLOBE certificate of appreciation to each school that participates in the IOP.
Water Bodies Discussion Forum
The Water Bodies Discussion Forum is Open! The forum can be used by teachers to post about student research; and to share results, photos, and stories of their water bodies. This is also a great tool for the organizing team to contact community – including sharing "invites" for webinars, encouraging data entry, and so on.
Join today! Simply:
Informational "Pre-IOP" Webinar
There will be an informational, pre-IOP, webinar on Tuesday, 03 March, at 10:00 a.m. EST (3:00 p.m. UTC). The webinar will include: an overview of the IOP by GLOBE Africa Regional Coordination Office Director Mark Brettenny; a discussion of the IOP protocols by Dr. Francis Wasswa Nsubugwa; a discussion of the United Nations Environment Programme (UNEP) and IOP alignment with the United Nations' Sustainable Development Goals (SDGs) by Killian Christ; a discussion of IVSS research possibilities by Dr. Becky Boger; and a discussion regarding increasing participation and encouraging collaboration by Rogeline Brettenny.
At the time of the webinar, click here to join.
To learn more about the IOP, including how to participate, click here.
For additional information, check with your Regional Coordination Office or contact Mark Brettenny at: mark@globe.africa.org.
type: globe-news
News origin: GLOBE Implementation Office
---
Comments