2021 U.S. Student Research Symposia Cancelled
Nov 17, 2020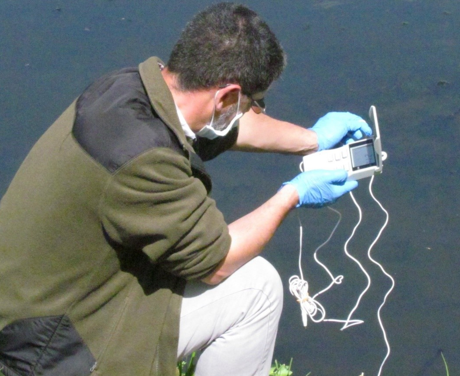 After much deliberation, the U.S. GLOBE Office, in consultation with event sponsors NASA and Youth Learning as Citizen Environmental Sciences (YLACES), has decided to cancel the 2021 Student Research Symposia.
This decision was not an easy one. Many GLOBE Partners, who support teachers and organize the regional events, let the U.S. GLOBE Office know that their institutions and potential locations could not commit to hosting, and were limiting travel and events into the future. Several teachers said that their schools were not supporting field trips, and some were reverting back or remaining virtual until an unforeseeable date. These circumstances led the U.S. GLOBE Office to make the decision to cancel in-person events.
On 17 September, the U.S. GLOBE Office held an open forum and created a Padlet that captured ideas from the community about the 2021 SRS. After considering several options, including a virtual Student Research Symposia, it was determined that an alternative event was not feasible. A virtual Student Research Symposia, even if later in the school year, would be very similar in format, participants, and reviewers/judges to the International Virtual Science Symposia (IVSS). In order to create a new type of event for just this year, which would complement rather than compete with the 2021 IVSS, would require a significant amount of time and resources that the U.S. GLOBE Office may not be able to maintain into the future.
For the 2020-2021 academic year, the U.S. GLOBE Office will be focusing on increasing the numbers and engagement level of the U.S. STEM professionals in the GLOBE International STEM Network (GISN). This will involve:
exploring collaboration tools, resources, and promising practices on creating and maintaining high-quality student-scientist interactions;
refining and updating the GISN database to better match students/teachers with STEM professionals from diverse backgrounds; and
creating or instituting systems for meeting management and relationship building to increase the accessibility of outreach activities.
These efforts will strengthen the number and quality of mentorship relationships between students and teachers and STEM professionals in the United States. The outcomes from this work will also benefit students who are in the process of carrying out research and writing reports for the 2021 IVSS.
This was a hard decision, but given the current circumstances in these uncertain times, focusing on making connections between students, teachers, and STEM professionals will benefit the Student Research Symposia and their participants into the future. This is seen as an opportunity to leverage the time that would have spent planning a one-year substitute event for a project that will yield long-term benefits.
To learn more about the U.S. SRS, click here.
To view the 27 September Padlet, click here.
To learn more about the GISN, click here.
News origin: GLOBE Implementation Office
---
Comments