02/01/2012
16th Annual GLOBE Partner Meeting
You are invited to the land of 10,000 lakes – Minnesota, USA – for the 16th Annual GLOBE Partner Meeting. The National Center for STEM Elementary Education at St. Catherine University will host the 2012 GLOBE Partner Meeting from 16–20 July. The theme of this year's meeting is GLOBE and STEM: Building a Global Community of Citizen Scientists.
>>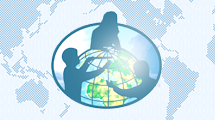 01/23/2012
Celebration of the Life of Andy Tasker
Arrangements have been made for a gathering of Andy's friends and family in a ceremony of remembrance. Friends of Andy are invited to attend. 1/23/2012 16:00 MST - Arrangements have been made for a gathering of Andy's friends and family in a ceremony of remembrance. Friends of Andy are invited to attend. 10am on Monday 30th January 2012 at: Charter Chapel Canley Garden Crematorium Cannon Hill Road Coventry CV4 7DF UK
>>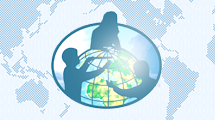 01/17/2012
GLOBE Director Dr. Andy Tasker Passes Away
It is with tremendous sadness and a heavy heart that the GLOBE Program announces the passing of its Director, Dr. Andy Tasker. Tasker, 60, died 16 January 2012 in the United Kingdom after a brief illness. He is survived by his wife, Linda Lockhart, and sons Paul and Stephen.
>>

01/10/2012
GLOBE Europe+Eurasia 2012 Annual Conference
The GLOBE Europe+Eurasia 2012 Annual Conference will be held from 10-14 June, in Ultrecht, the Netherlands. GLOBE country coordinators, trainers, scientists, government points of contact and other strategic partners will come together to discuss strategies for development in the region. Professional development workshops, social activities and visits to the INESP Sustainability Olympiad, an international event that will highlight the environmental research projects of students from around the world, will be provided.
>>

01/06/2012
Video Competition for Earth Day 2012
Are your students investigating climate? Your students could share with the world the fabulous climate science they are doing by simply submitting a video. GLOBE needs your student videos documenting students exploring and investigating their local climate using GLOBE protocols and learning activities. A montage of winning clips that GLOBE will be putting together to create Students Exploring Climate, which will premier on the GLOBE website on 22 April 2012, Earth Day.
>>

01/06/2012
New GIAC Members for Asia+Pacific and Near East+North Africa Regions
The GPO welcomes Mr. Binod Shrestha, GLOBE Nepal Country Coordinator, as the new GIAC representative for the Asia+Pacific region and Mrs. Norah Ibrahim Al Nasser, GLOBE Saudi Arabia Deputy Country Coordinator as the new GIAC representative for the Near East+North Africa region.
>>
01/05/2012
GLOBE Online Webinar: Engage in the SCRC on the New globe.gov Webinar
06 February 2012: 16:00 UTC / 09:00 US/MST 07 February 2012: 01:30 UTC / 18:30 US/MST on 6 Februar The forthcoming GLOBE website will provide a host of new ways to interact with scientists and the GLOBE community around the topic of climate. Learn how to use the new tools on the website to make the most of your participation in the SCRC.
>>
01/03/2012
GLOBE at Night 2012
GLOBE at Night is an international citizen-science campaign to raise public awareness of the impact of light pollution. GLOBE students and community members measure their night sky brightness and submit their observations to a website from a computer or smart phone. There will be four opportunities to participate in GLOBE at Night in 2012. The first is 14-23 January.
>>

12/13/2011
New GLOBE Website - December 2011 Update
The first Beta testing phase of the new GLOBE website begins this week. The new website will dramatically change the way teachers, scientists and students interact with one another, enter and visualize meaningful data and learn. The initial testing process is vitally important to the eventual launch of the website because Beta testing allows the GLOBE Program Office (GPO) to hear from a small group of participants who are using the new website and its various tools––for the first time­––for feedback and input.
>>