The Best Videos and StoryMaps of the GLOBE Water Bodies Challenge
May 28, 2021


GLOBE Europe and Eurasia Region Coordination Office received altogether 20 videos and 12 StoryMaps from 7 countries (Belgium, Croatia, Estonia, Germany, Malta, North Macedonia and Ukraine).
The "best of" was showcased at the online Water Bodies Show on May 19. Students answered curious questions from the audience and talked about the behind scene moments – how they liked shooting of videos and building up storymaps, and also what was the most surprising and what was the most difficult for them in the creative process.
Some of the videos/storymaps featured not only the pristine waters, but also serious environmental issues that were identified near the rivers and lakes. Students took a pledge to improve the quality of the water bodies and addressed the audience with the same.
We want to thank to all students and teachers who submitted the video/storymap as well as to all the mentors and country coordinators who volunteered to provide feedback to each team at the Water Bodies Show.
Check the videos and StoryMaps
Watch all the videos on the GLOBE Europe and Eurasia Youtube channel
Watch the full Water Bodies Show recording
Check the StoryMaps:
| | |
| --- | --- |
| Poltava school № 38, Ukraine | https://storymaps.arcgis.com/stories/210101c82f804a0d9d8f34b79ac3e5e3 |
| Osnovna škola Rugvica, Croatia | |
| OŠ Antuna Mihanovića, Osijek, Croatia | |
| OŠ Ivana Filipovića, Osijek, Croatia | |
| OŠ Ivana Filipovića, Osijek, Croatia | |
| St.Michael School, Malta | https://storymaps.arcgis.com/stories/f459ed54af434023afdde3a61ff9ec1d |
| Srednja škola Prelog, Croatia | |
| Osnovna škola Ivane Brlić-Mažuranić, Virovitica, Croatia | https://storymaps.arcgis.com/stories/f148f11360d6431c94e6f58f778c1a92 |
| Lutsk City Ecology and Nature Center, Ukraine | https://storymaps.arcgis.com/stories/b6935696632a407ab64d3543f7788f65 |
| Comunity Elementary School Juelich-West, Germany | https://storymaps.arcgis.com/stories/79997b58fd4f4636a51c8b9659c282d8 |
| Osnovna škola Antuna Mihanovića, Osijek, Croatia | |
| Medicinska škola Ante Kuzmanića, Zadar, Croatia | https://arcg.is/1f1nya​​​​​​​​​​​​​​ |
Download
Water Bodies Show presentation
Contact
Europe and Eurasia GLOBE Program Region Coordination Office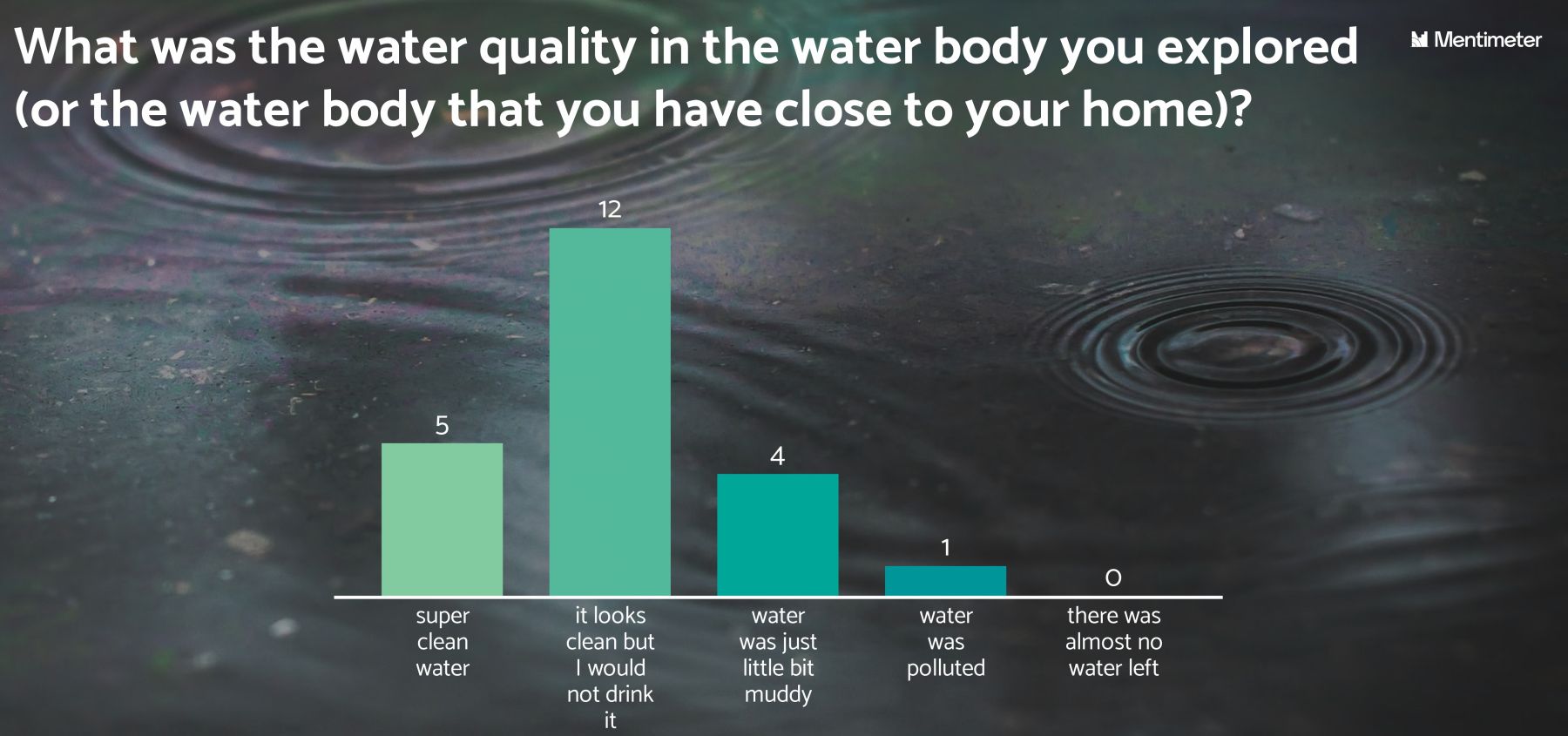 ​​​​​​​​​​
News origin: Europe and Eurasia
---
Comments