2019 Southwest Student Research Symposium Highlights
Sep 03, 2019

The Southwest U.S. GLOBE Student Research Symposium (SRS) took place 17-29 May 2019. The SRS was hosted by GLOBE Teacher Nate Raynor at the Mescalero Apache School in Mescalero, New Mexico, USA. Thirty-nine students and 14 GLOBE teachers from Oklahoma, Texas, and New Mexico attended; with the students presenting a total of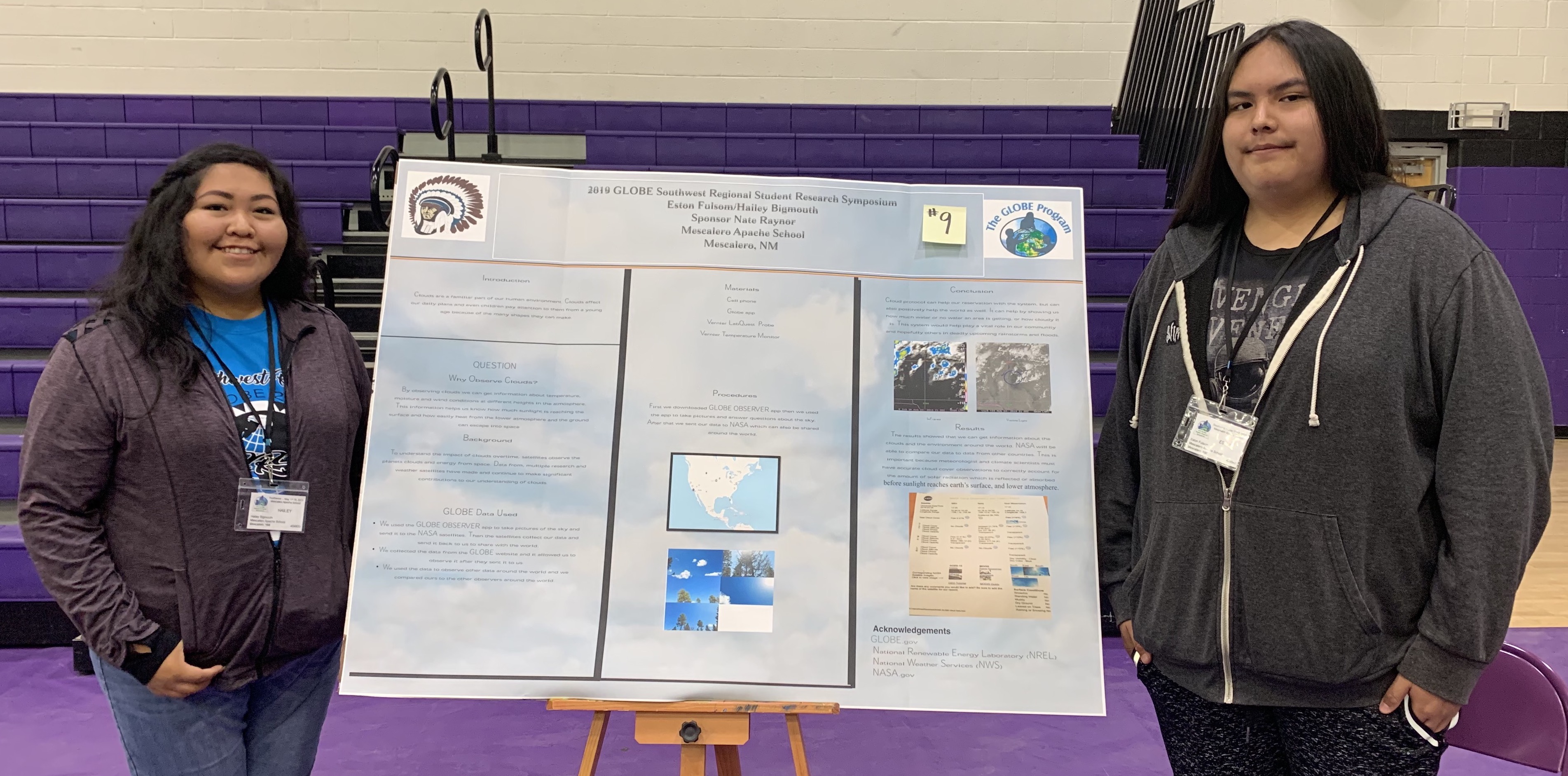 16 GLOBE research projects in a poster presentation session. Student projects were reviewed both by their peers and by local scientists.
Friday evening started off with a welcome from Arthur (Butch) Blazer, President of the Mescalero Apache Tribe, at the Mecalero Apache School. Students then attended a series of workshops hosted by STEM professionals on computer building, fluid motion, skull science, and the Division of Resource Management and Protection, followed by a networking dinner.

After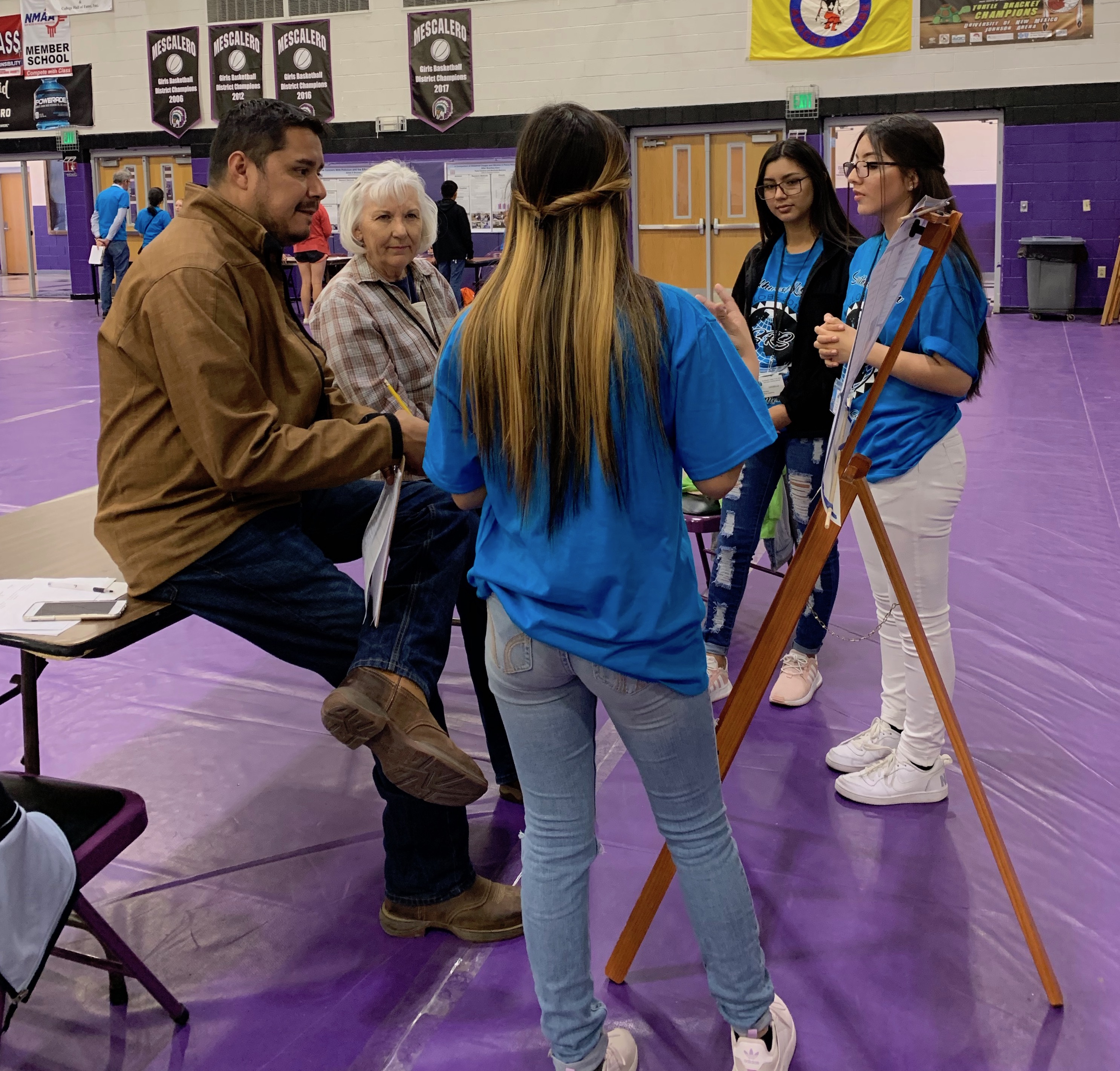 breakfast at the hotel, the group returned to the Mescalero Apache School where Nate Raynor energized the sleepy group by leading them in a choreographed dance to "Car Wash." The wide-awake group heard from Professor Kip Carrico from New Mexico Tech about the data of climate change, air pollution, and careers in environmental engineering. This led into peer review and the review by STEM professionals. The many reviewers represented their organizations, including the New Mexico Museum of Natural History; New Mexico State University; Mescalero Apache Division of Resource Management and Protection; the Mescalero Apache Tribal Council; Mescalero Apache School; and the New Mexico Institute of Mining and Technology. While the students were engaging in the peer-review process, teachers participated in professional development on "A Community Approach to Engaging Students on Water in the Southwest."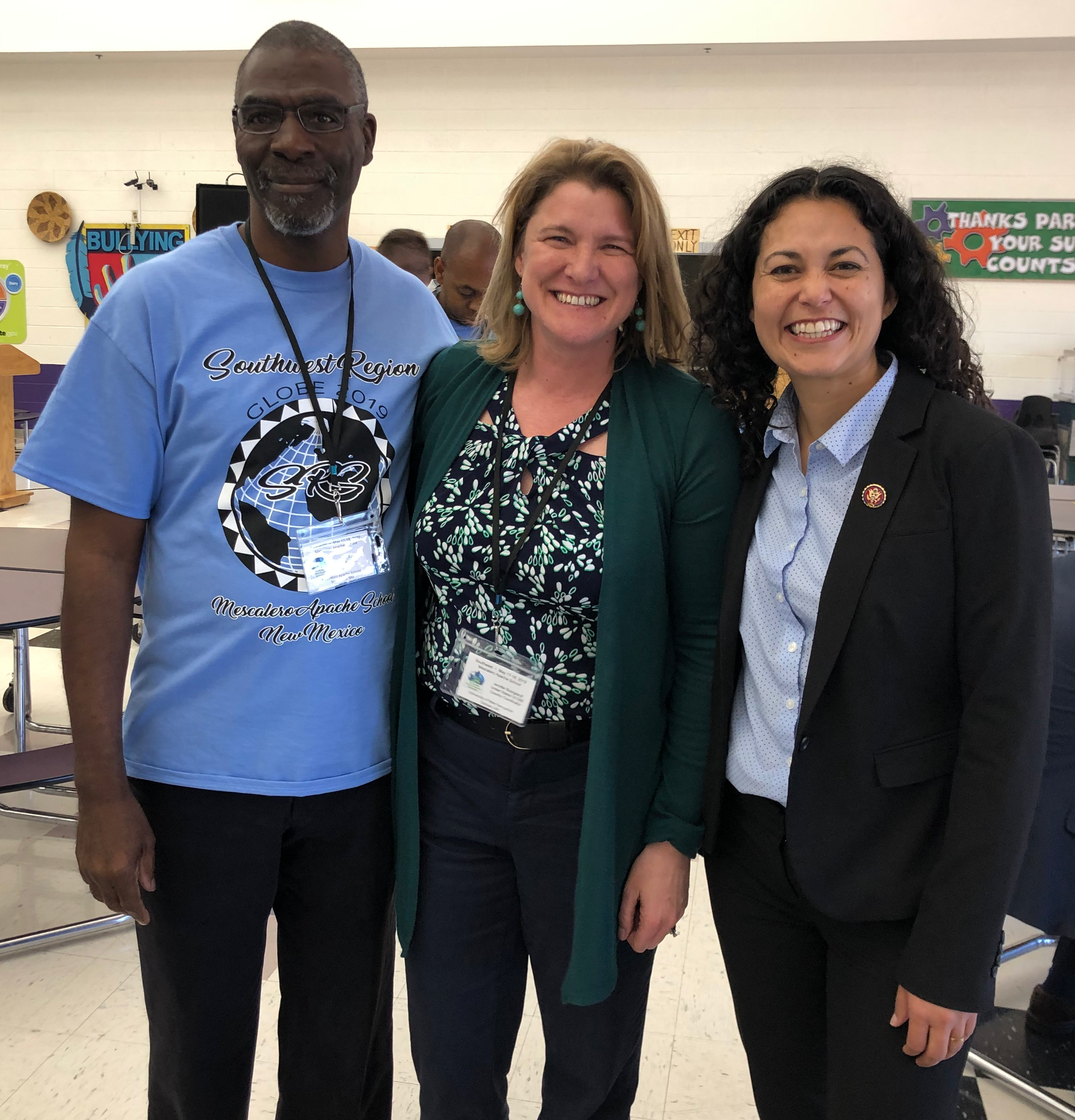 During lunch, the students were treated to an inspirational keynote presentation by Congresswoman Xochiti Torres-Small (New Mexico, 2nd District.), who spoke about her own experiences in New Mexico and emphasized the need to make college more accessible for everybody.
In the afternoon, the group drove to White Sands National Monument. The monument is an incredible site of white gypsum sand dunes in the middle of the desert. Students jumped up and slid down the dunes, and took walks around the white hills while noting the flora and fauna.
The Southwest SRS concluded with an evening banquet. The keynote speaker was Executive Vice President and Head of Corporate Affairs for Samsung Electronics America, David Steel.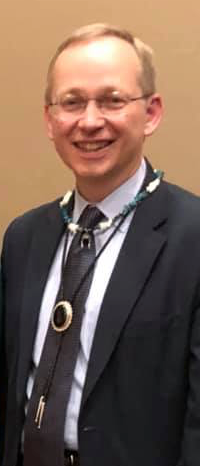 Dr. Steel talked about using science and the scientific method in different careers. After the keynote presentation, Jennifer Bourgeault, United States GLOBE Country Coordinator and Nate Raynor presented recognition for high school and middle school projects that were exemplary in "Use of GLOBE Data," "Community Impact," "Research Process," and "21st Century Skills," as well as one project recognized as a peer choice.
Six GLOBE partnership representatives (from Colorado, New Mexico, and Texas), including Jennifer Taylor, Richard Wagner, Janelle Johnson, Christy Wall, Michael Odell, and Teresa Kennedy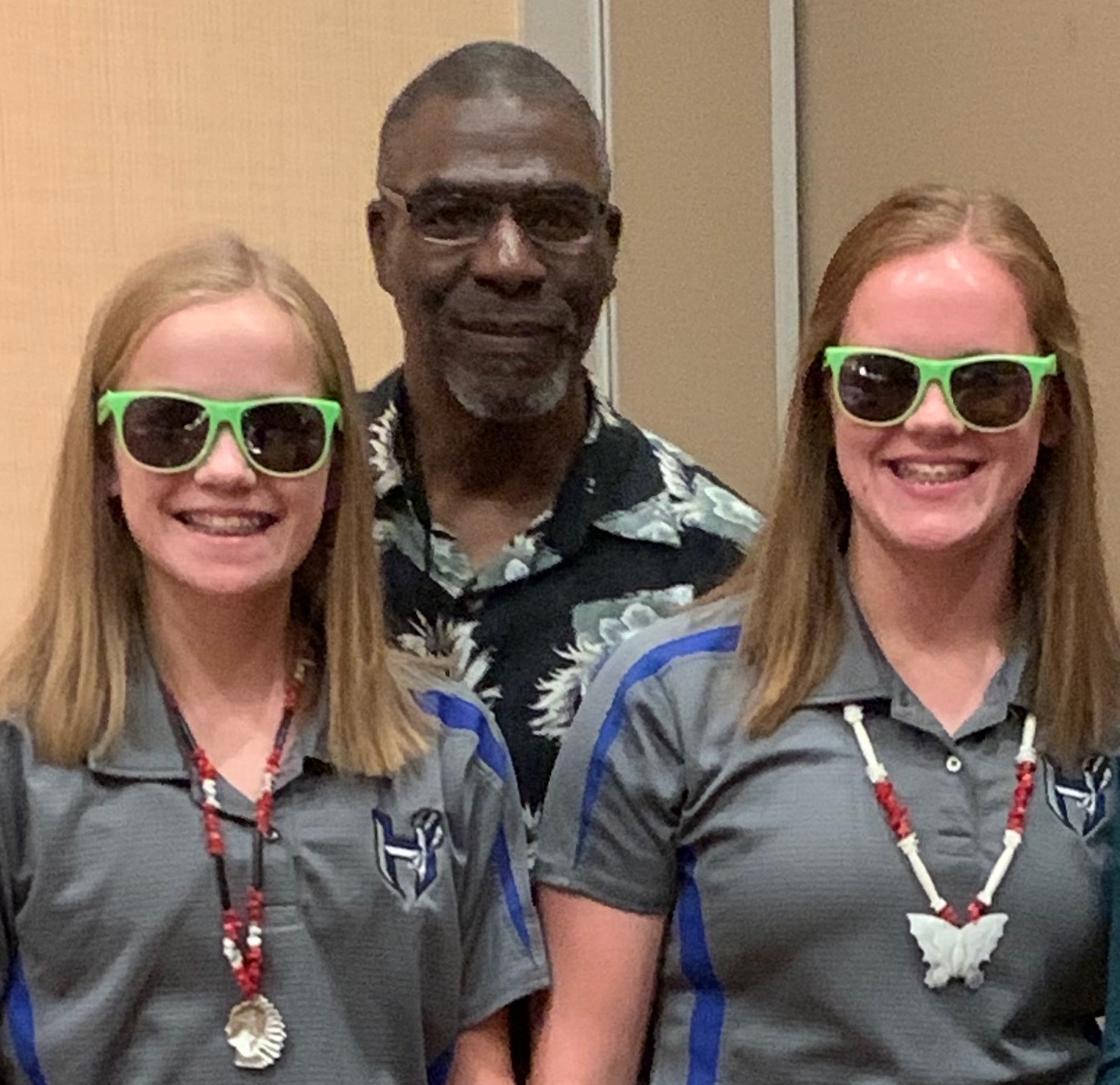 attended the event in support of the student-teacher teams. Amy Barfield (GLOBE Implementation Office), and staff from the Mescalero Apache School assisted in making this event a success.
SPONSORSHIP: INN of the Mountain Gods Resort, Mescalero Apache Tribe, Mescalero Apache School and Metropolitan State University of Denver
See photo highlights from the event here!
type: globe-news
News origin: United States of America
---
Comments