2022 GLOBE NARM at Berks Nature – The Nature Place
Dec 20, 2022
Contributed by Michael Griffith, GLOBE Partner at Berks Nature – The Nature Place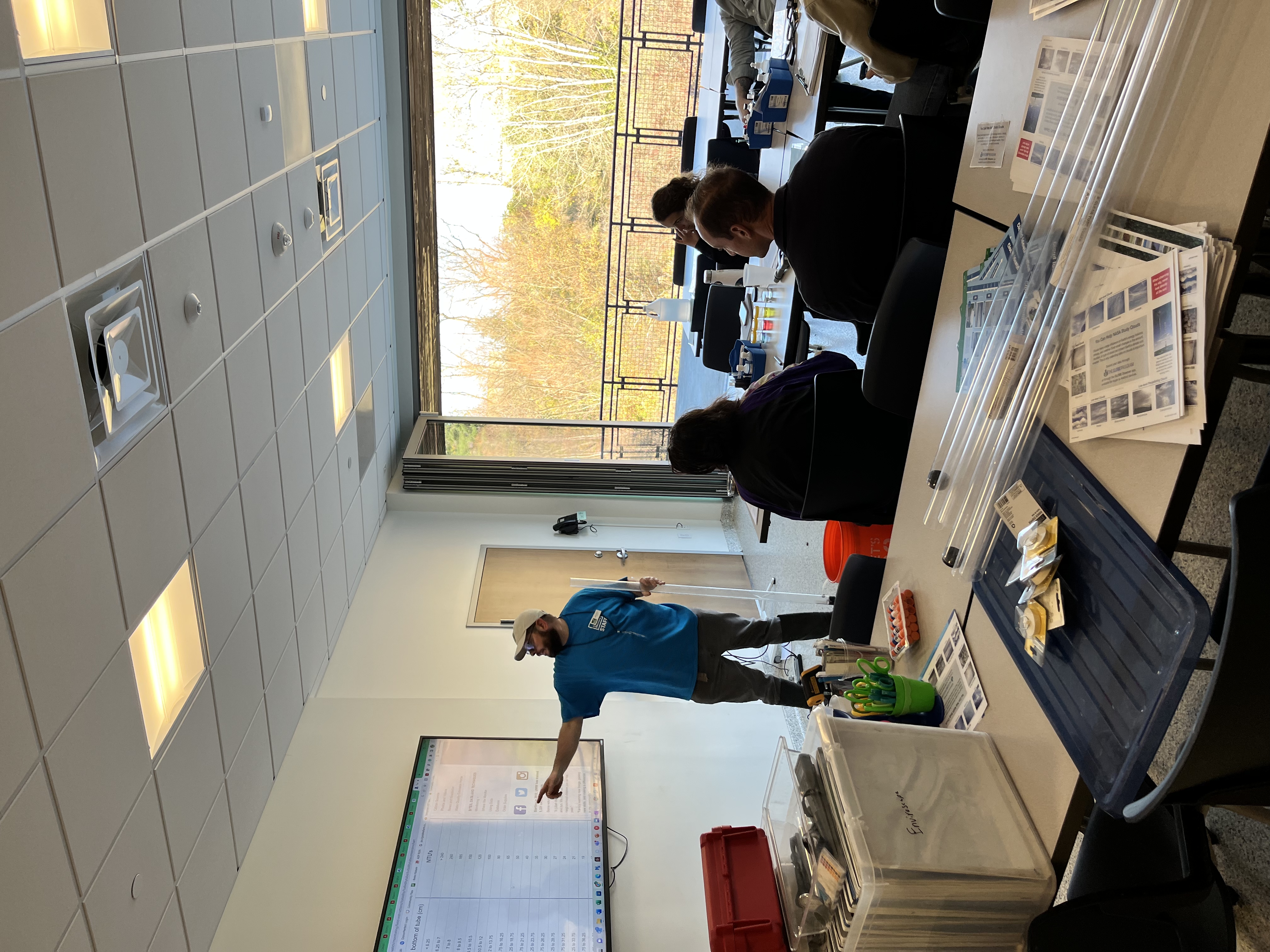 The 2022 GLOBE North American Regional Meeting (NARM) was held in Reading, PA, on 7 and 8 November 2022, hosted by Berks Nature at The Nature Place. We were fortunate to have had a great mix of participants, including GLOBE Partners, community-based colleagues, public school teachers and administrators, NASA employees, and GLOBE employees. We offered a full program of activities and enjoyed conversations during our meals and as we ate s'mores at the outdoor fireplace. We are grateful that GLOBE supported us through grant funds, and with their general support, to allow us to offer a rich and engaging experience.
On day 1, the attendees chose a path that best fit their professional learning interests. One track had a focus on secondary (middle/high) hydrology protocols. The second track made use of the elementary (K-4) GLOBE science-based, fictional narrative storybooks. Participants were immersed in learning to inspire curiosity and empathy by alternating between the roles of the student and the teacher, experiencing GLOBE Education Standards from new perspectives, sharing potential roadblocks to learning and exchanging age-appropriate promising practices. The conversations often leaned toward a focus to support the use of GLOBE in the classroom in non-traditional ways.
The secondary training included immersive protocols including clouds,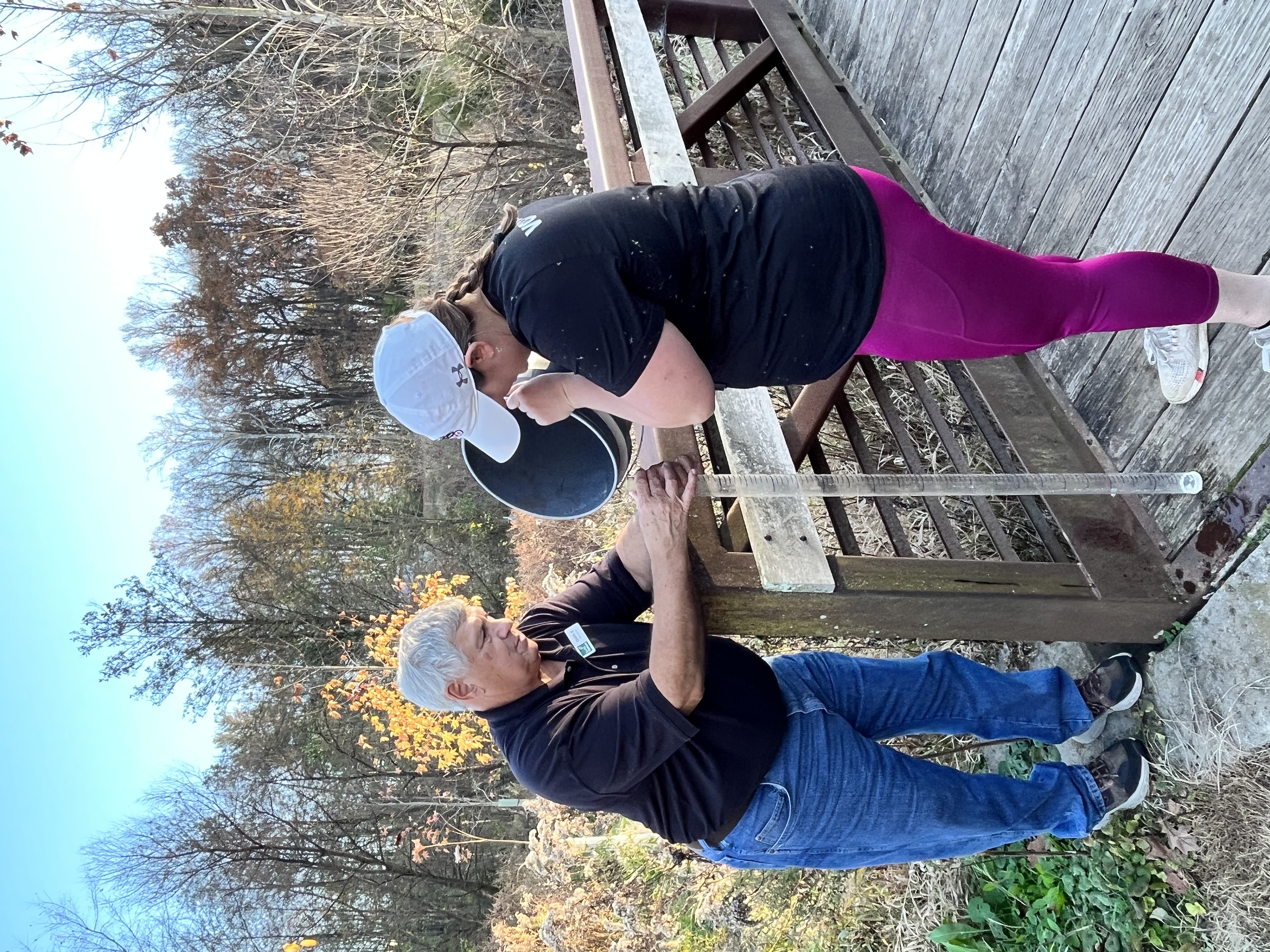 air temperature, water temperature, pH, conductivity, nitrate, dissolved oxygen, and water clarity (turbidity). Participants also created make-and-take turbidity tubes. This day-long session also served as the culminating formal mentor training certification for me with my own mentor, Todd Toth. I am thrilled to be able to train trainers in the future as we grow the GLOBE program regionally.
The elementary track participants explored the seven storybooks with focused demonstration and interaction with several applied learning activities. One highlight was the "Why Not so Blue?" from the air quality book. In addition, the cloud protocol was a hit, even though there were no clouds to be seen in the sky that day. Each person in the elementary session was given a set of all seven books to bring back to their classrooms.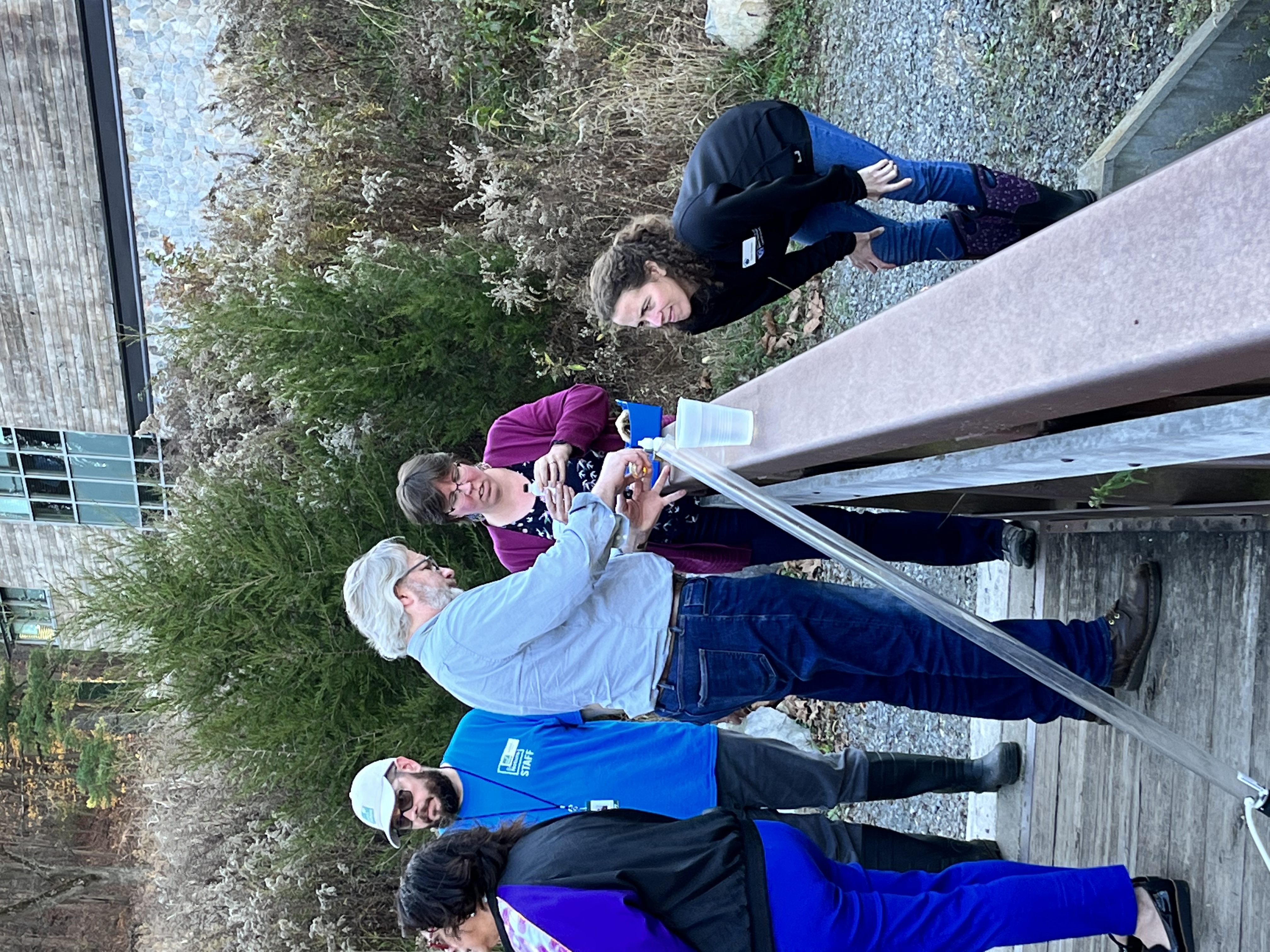 On day 2 the groups combined for a tour of The Nature Place at Berks Nature, a LEED-certified GOLD building. After exploring the sustainability features of the interior and exterior of the building, our keynote speaker, Dr. Spencer Strober, Professor of Biology from Alvernia University, spoke about the climate crisis and environmental ethics. The discussion that followed was a lead-in to a social simulation in which half of the attendees took on the persona of developed countries who were being sued by least developed countries to bring about environmental justice. After several rounds of research, discussion, and identifying bias in arguments, each team shared a position to offer a fair and just solution.
The afternoon focused on citizen science, navigating the GLOBE Observer app, and taking part in the NASA GLOBE Tree Challenge 2022: Trees in a Changing Climate. Through this authentic experience, participants learned how to engage with the GLOBE website, enter data, retrieve data, and create student accounts. The day ended with both personal and professional reflection on the learning and closure to the NARM experience.
In closing, this event was amazing. The mix of people and expertise added value to each training. The event could not have occurred without the planning team of Allison Mackley, Berks Nature Vice President for Education; Anne Muvdi, Berks Nature Preschool Director; Todd Toth, GLOBE Partnership Manager and Training Coordinator NASA Goddard; Charlie Randazzo, Certified GLOBE trainer and Berks Nature Volunteer. We would be excited to host and refine this program next year, as we are a proud GLOBE Partner.
---
Photo captions (top to bottom)
Figure 1: Michael Griffith talks to participants while holding a turbidity tube
Figure 2: Two participants use a turbidity tube
Figure 3: Three participants measure water quality
News origin: United States of America
---
Comments