California Partners Host In-Person NARM Workshop
Dec 20, 2022
Contributed by Tracy Ostrom, GLOBE Partner at WestEd/UC Berkeley, and Rachael Van Schoik, GLOBE Partner at California Academy of Sciences / Science Action Club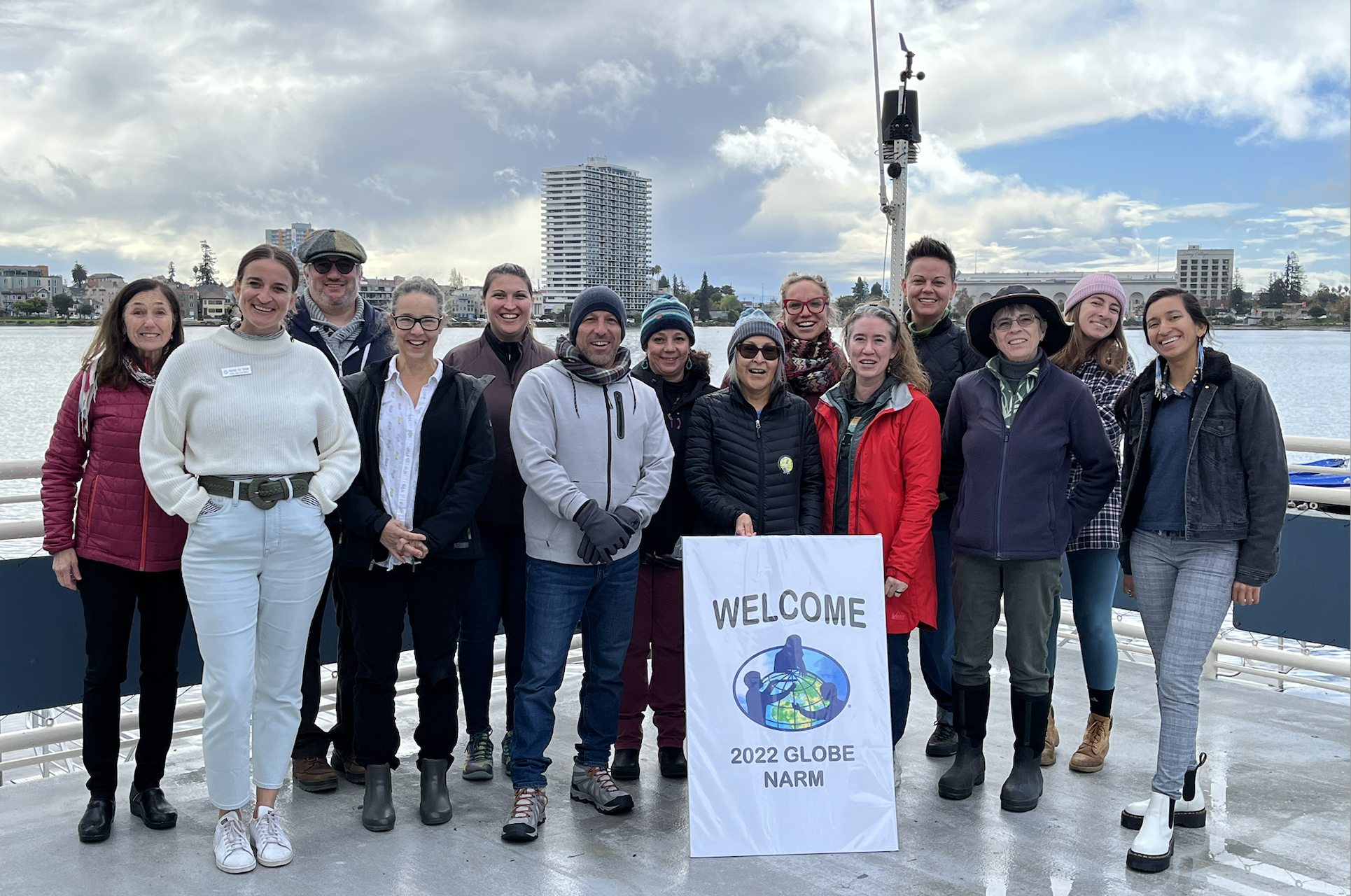 On 7 and 8 November 2022, GLOBE Partners WestEd/UC Berkeley and the California Academy of Sciences co-hosted an in-person 2022 North America Regional Meeting (NARM) workshop at the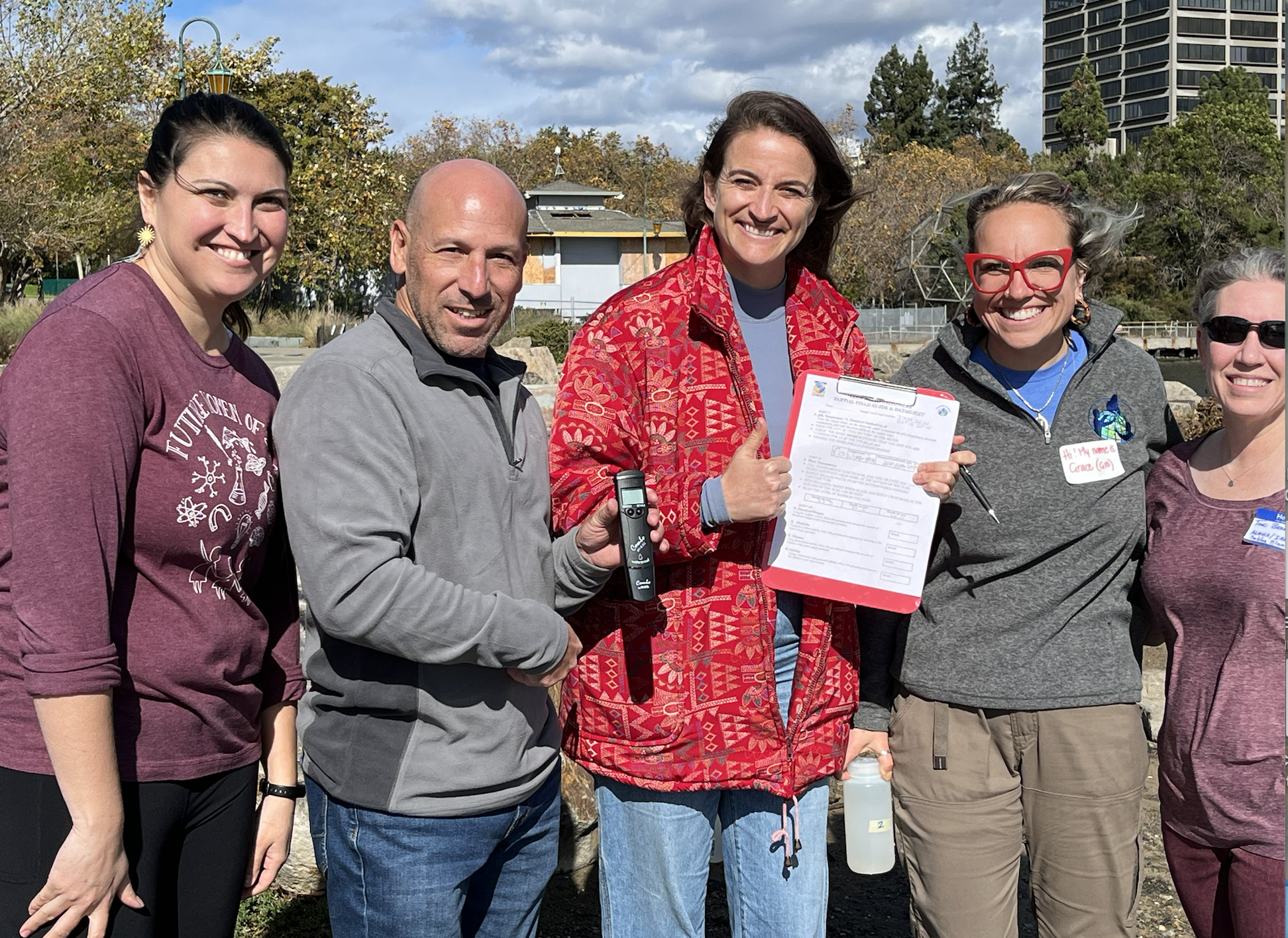 Lake Merritt Boathouse in Oakland, CA. GLOBE teachers, partnerships and the GLOBE Implementation Office from Colorado, New Mexico, Alaska and California participated in the in-person event.
Day one was hosted by WestEd/UC Berkeley and focused on the implementation of a 5-day pacing guide on microplastics and hydrosphere protocols. UC Berkeley took the lead in showing how to engage students in making connections with water quality and microplastics. Attendees performed a sink or float lab followed by supportive content in microplastics in the environment.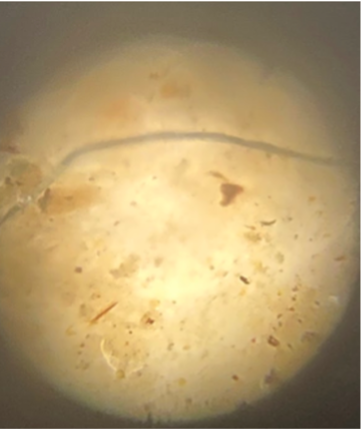 Then teams were formed to collect water samples at different areas around Lake Merritt in Oakland. A number of GLOBE hydrosphere protocols were performed on the water samples by each team.
The afternoon included a microplastics lab consisting of water filtration and microscopy analysis. Unfortunately, microplastics were present in all of the water samples collected. The end of the day included the preparation of team storytelling posters.
Day two was hosted by the Science Action Club (SAC) team from the California Academy of Sciences. SAC is a content provider for out-of-school time programs that serve middle school youth and, in partnership with GLOBE, introduces groups to the Clouds protocol as means to understand climate and their local community.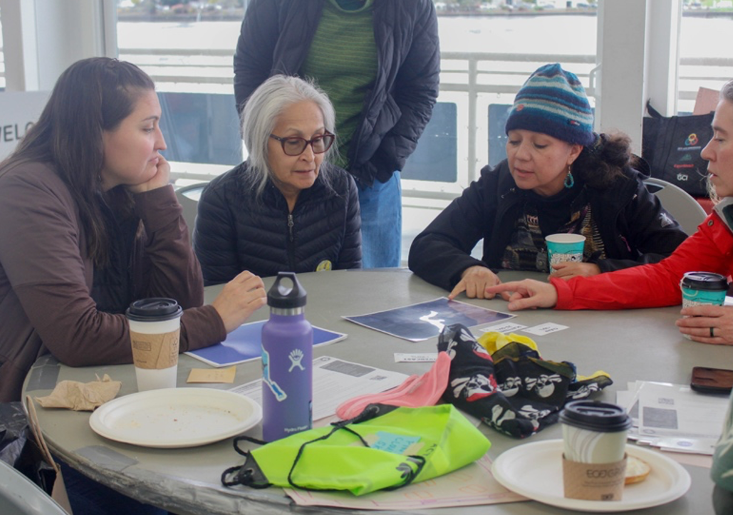 Day two's agenda at NARM started with educators practicing the discrete skills in the Clouds protocol through the facilitation of activities from SAC's Cloud Quest unit. Teams prepared for and led Pin the Cloud on the Sky, Cloud Cover, and Which Cloud Am I? to learn how to identify clouds, where they could find them in the altitude of the sky, what percentage of the sky the clouds covered, and more. SAC then led a discussion on STEM facilitation strategies and how to bring citizen and community science activities for learners of all ages. In an uncharacteristic showing of weather, Oakland had beautiful dynamic skies all day and it started to rain as participants brought their skills together to practice a Sky Survey (SAC's version of the GLOBE Clouds protocol) just as the rain started. The largely changing skies led to an exciting discussion of the challenges and joys of collecting data on weather and climate, which culminated in a collaborative submission to GLOBE.
Participants came from four states, served several different age groups, and had a large diversity of science backgrounds leading to a collaborative, fun, and engaging experience at the in-person NARM workshop in Oakland.
---
Photo captions (top to bottom)
Figure 1: Participants of the Oakland, CA, in-person NARM stand in front of Lake Merritt
Figure 2: "New Friends" water sampling team with participants from Alaska, California and Colorado
Figure 3: A microplastics fiber
Figure 4: Teachers from Alaska and New Mexico team up to identify cloud types
News origin: United States of America
---
Comments