September 2020 GLOBE Program Tech Update
Sep 03, 2020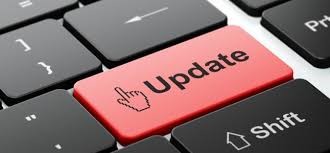 As always, GLOBE continues to work to ensure that your "use" of the website, and associated apps, is as user-friendly as possible. Check out the latest tech updates:
The Website: Work is continuing on upgrading the software that runs the GLOBE website. This improved software has an expected delivery date for early November 2020. Improvements will include a faster and more secure system with improved site features.
Observer App: The Data Entry App will be merging into the GLOBE Observer app. The first phase of this will be available in October 2020, and will include the atmosphere protocols. This update will let users add temperature, rainfall, and other atmospheric measurements directly within the GLOBE Observer app. It will also allow the general public to more easily participate with GLOBE by making observations as a citizen scientist.
Have questions, or need assistance, contact the GLOBE Community Support Team at: globehelp@ucar.edu.
type: globe-news
News origin: GLOBE Implementation Office
---
Comments