GLOBE Teachers: Setting Up Your Data Site – Data Entry Made Easy!
Aug 06, 2018
Tip of the Week: The GLOBE website offers a step-by-step video tutorial showing how to set up your school's data site so that you can begin entering data into GLOBE. Get started today!
Downloads and additional training materials available are:
download the video for offline viewing
download the presentation used in the video for offline use
download a step-by-step guide to walk you through site creation and data entry (PowerPoint or pdf)
Click here for more information and downloads.
If you have questions about this effort, send us an email at help@globe.gov.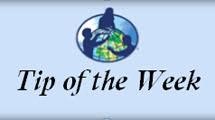 type: globe-news
News origin: GLOBE Implementation Office
---
Comments