Water Bodies Intensive Observation Period (IOP)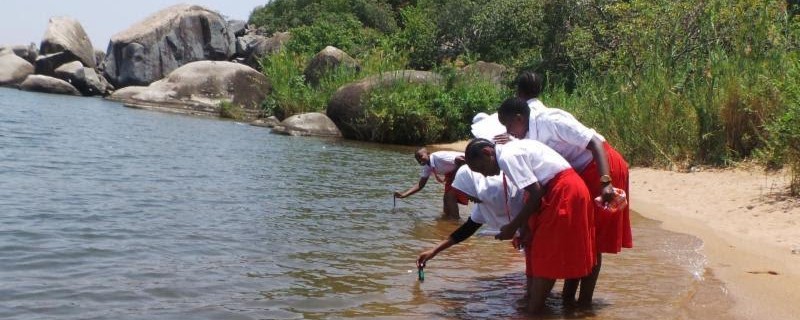 Water is a precious resource and a vital component for life around the world. Because of its importance, it is crucial that nearby water sources are thoroughly studied so that they can be appropriately managed. The Water Bodies Intensive Observation Period (IOP) is focused on exploring your local water sources and the environment surrounding them. This IOP is open to all GLOBE countries, and students, teachers, science professionals and citizen scientists are invited to contribute to this data collection, research and collaboration initiative.
 
---

Regional IOP Dates
Africa: April - May, 2023
Asia and Pacific: September - October, 2023
Europe and Eurasia: 22 March - 20 May, 2023
Note: If you're region isn't listed above, reach out to your Regional Coordinator Office (RCO) to discuss creating a Water Bodies IOP initiative in your region. Additionally, schools in these regions are encouraged to take water body measurements during one or more of the IOP dates above to help provide regional data comparisons, support research and create collaboration opportunities.
 
---

Goals
Collaborate with GLOBE community members around the world to gather data related to water bodies
Connect to, and propose solutions for, community issues using GLOBE materials
Connect to the United Nations' Sustainable Development Goals (SDG) and provide an opportunity to carry out activities related to:

Food security (SDG 2)
Girls in science and education (SDG 4 and 5)
Water (SDG 6)
Note: The United Nations' SDG is a 17-point plan focused on ending poverty, combating environmental change and fighting injustice and inequality. The plan was adopted by 193 world leaders at a United Nations' Summit in 2015 and was enacted on 1 January 2016.
Learn more about the United Nations SDG and how they relate to The GLOBE Program
 
---

How to Participate
Find a water body in your area
Capture photos and create a map of the local habitat around the water body

Tip: You can use the Land Cover protocol on The GLOBE Program's app, GLOBE Observer, to capture photos and map the environment

Use at least three different GLOBE protocols to gather data on the water quality of your chosen water body. For more information on relevant water body protocols, check out the protocol bundles below:
Submit your data to the GLOBE database
Use the Water Bodies IOP Discussion Forum to connect with other teachers and students participating in the IOP. On the forum, you can share your research results, post photos of your data collection sites and learn more about water bodies from countries around the world.
 
Other Ways to Get Involved
WB Other ways to involve1
Dig deeper with your research by selecting a research question, making relevant observations, collecting documentation and submitting a research report to the GLOBE International Virtual Science Symposium.
Make a plan on what your community can do about the state of your selected water body and the surrounding environment.
To give your research a larger impact, present your findings to your local community leaders.
Contact a local water scientist and organize an excursion to the water body for your school or for citizen scientists.
---

Contact
For more information on the Water Bodies IOP within your country, you can either contact your respective Regional Coordination Office below or Mark Brettenny at: mark@globe-africa.org.
Africa: africa.region.globe@gmail.com
Asia and Pacific: ap.region.globe@gmail.com
Europe and Eurasia: ee.region.globe@gmail.com
Latin America and Caribbean: lac.region.globe@gmail.com
Near East and North Africa: nena.region.globe@gmail.com
North America: northamerica@globe.gov
Additional Resources