Meet 2022 GLOBE Annual Meeting Keynote Speaker Yvonne Ivey-Parker
Jul 06, 2022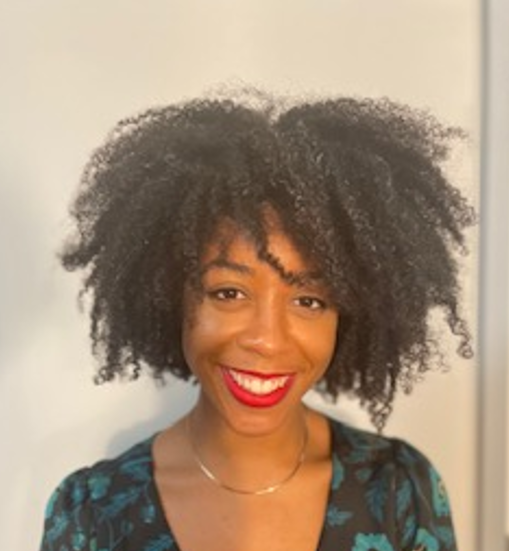 Keynote Speaker Yvonne Ivey-Parker, NASA's Transform to Open Science Project Manager, Equity Lead (Photo Credit: Yvonne Ivey-Parker)
2022 GLOBE Annual Meeting
Registration is now open for the 2022 GLOBE Annual Meeting, which will be held virtually from 25-28 July 2022. During the four-day event, the GLOBE community will have the opportunity to take part in a variety of sessions.
To register for the 2022 GLOBE Annual Meeting, click here.
Keynote Speaker: Yvonne Ivey-Parker
The GLOBE Program would like to introduce 2022 Annual Meeting Keynote Speaker Yvonne Ivey-Parker. Yvonne is the project manager for the NASA Transform to Open Science Initiative, a $40 million, five-year mission focused on transforming the global science community to move toward opening up the scientific process for all.
Yvonne is extremely passionate about engaging with historically excluded communities to close the digital divide and to create pathways for minorities in STEM (Science, Technology, Engineering, and Mathematics). She brings her expertise in operations, knowledge management, product design, and data governance to support automation, scalability, and action-oriented intelligence across distributed teams through the lens of diversity and inclusion (D&I) principles.
Yvonne lives in Washington, D.C., USA, with her husband and two dogs. She holds a Master's in Library and Information Sciences from the University of North Texas (Denton, Texas, USA), and she received her Bachelor's in English Literature from Spelman College (Atlanta, Georgia, USA).
For more information on the 2022 GLOBE Annual Meeting, click here.
If you have any questions, please contact GLOBEmeetings@ucar.edu.
News origin: GLOBE Implementation Office
---
Comments