20 May is Global Accessibility Awareness Day
May 19, 2021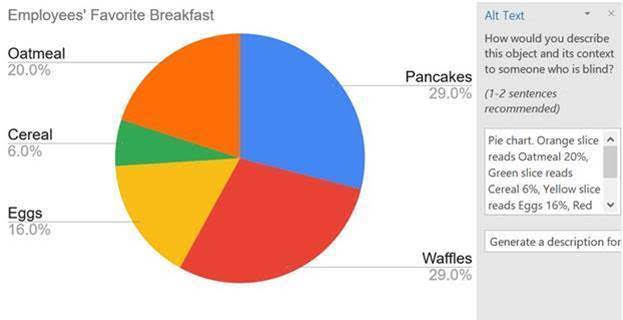 Global Accessibility Awareness Day, which takes place on 20 May this year, is a global event that shines a light on digital access and inclusion for people with disabilities. Do you know what "Alt Text" is? It is a description of an image that allows people who are blind or visually impaired to hear what the image is.
Learn more about alt text, and how to use it, in the GLOBE Community Blog, "Global Accessibility Day," written by Rosalba Giarratano. "I would like to invite you and everyone in our GLOBE community to celebrate! How? An idea is to develop the habit of using Alternative (Alt) Text."
To read the entire blog, click here.
Celebrate Global Accessibility Awareness Day by adding alt text to images in your emails, presentations, and websites.
For more information, click here.
News origin: GLOBE Implementation Office
---
Comments