GLOBE Trainers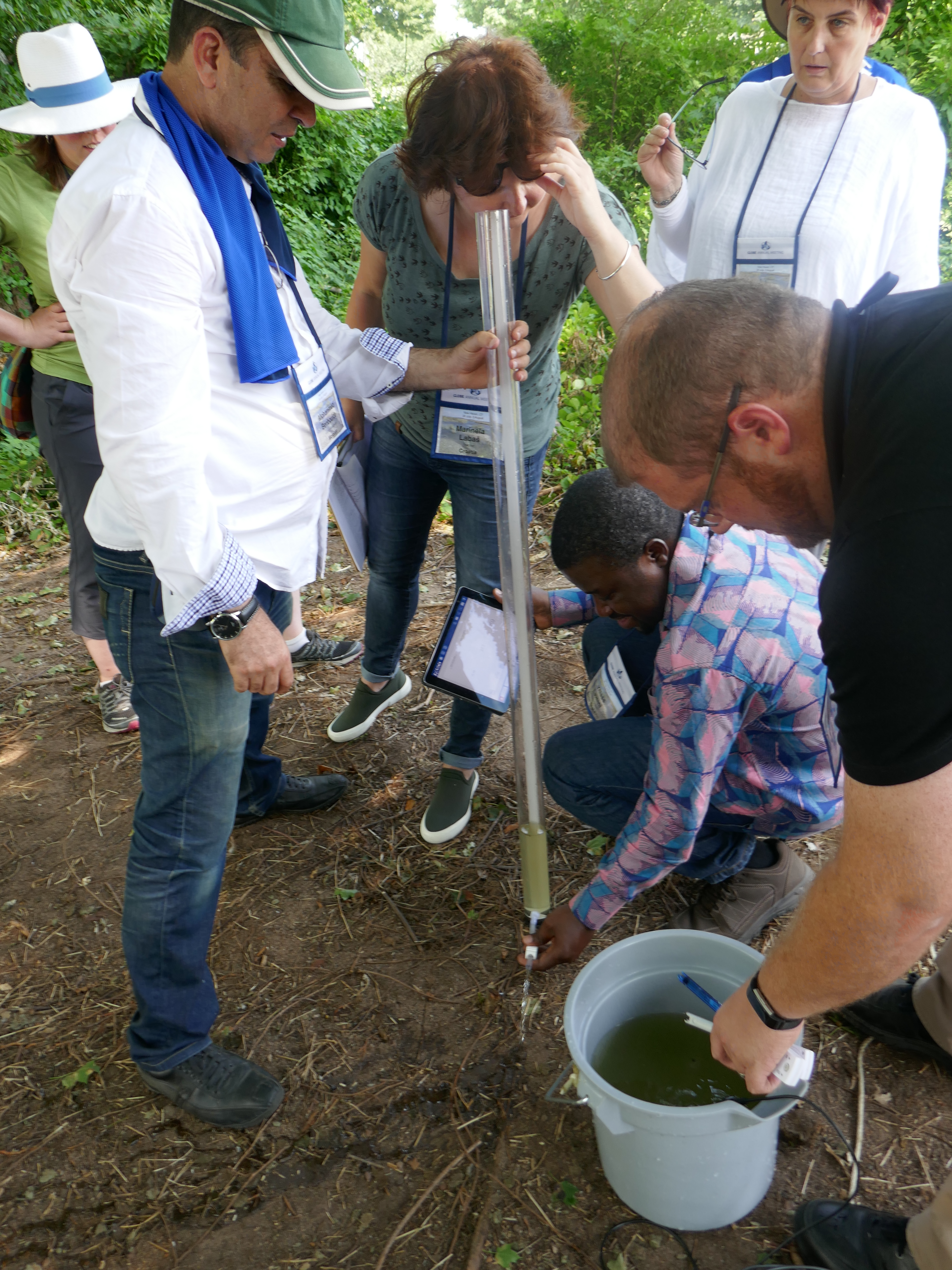 The GLOBE Program has a long history of building the capacity of its community by certifying GLOBE Trainers and Mentor Trainers (formerly known as 'Master Trainers'). The result is a vibrant, growing community with members who are equipped to accomplish the mission and strategic goals of GLOBE[1].
To accomplish this, it is important to have GLOBE Trainers leading GLOBE workshops who are knowledgeable in the GLOBE program with a firm understanding of protocols, procedures, quality of data being collected and recorded, and who can guide teachers how to implement GLOBE in their educational setting. These GLOBE Trainers must be able to educate as well as support teachers to ensure GLOBE protocols are properly being conducted. There are three types of GLOBE trainers:
Candidate Trainers are individuals seeking accreditation to be a formal GLOBE Trainer. They must provide documentation of their competency in four critical areas: (1) Science, (2) Education, (3) Adult Learning, and (4) Knowledge of GLOBE. Candidate Trainers will work with a Mentor Trainer to lead a GLOBE Workshop under the guidance and supervision of this Mentor Trainer.
Trainers (and Mentor Trainers) are certified to train educators in various GLOBE scientific protocols, educational activities, and GLOBE science research process. GLOBE Trainers are the front line ambassadors from GLOBE to faculty and teachers from elementary through university and the general public.
Mentor Trainers (formerly known as Master Trainer) aid in advancing the community of Trainers by mentoring Candidate Trainers.