About GLOBE
 

Who We Are
Since our founding on Earth Day 1994, the Global Learning and Observations to Benefit the Environment (GLOBE) Program has been providing students and the public worldwide with the opportunity to meaningfully contribute to our understanding of the Earth system and global environment. As an international science and education program, GLOBE is dedicated to supplying the STEM professionals of tomorrow with the scientific knowledge necessary to tackle Earth's biggest mysteries.
Our Vision
"A worldwide community of students, teachers, scientists, and citizens working together to better understand, sustain, and improve Earth's environment at local, regional, and global scales."
Our Mission
"To increase awareness of individuals throughout the world about the global environment, contribute to increased scientific understanding of the Earth, and support improved student achievement in science and mathematics."
 
What We Do
Through interdisciplinary activities and inquiries into the various Earth spheres, GLOBE gives students a hands-on approach to the scientific method. Our protocols are developed by the scientific community and validated by teachers, so you can be sure our lesson objectives are scientifically verified.
GLOBE also works to build a collaborative, worldwide community of students, teachers, scientists, and citizens to conduct real-world research. Through the data collected by our community members, researchers gain invaluable insight into local environments around the globe and more of the world is able to significantly contribute to scientific discovery.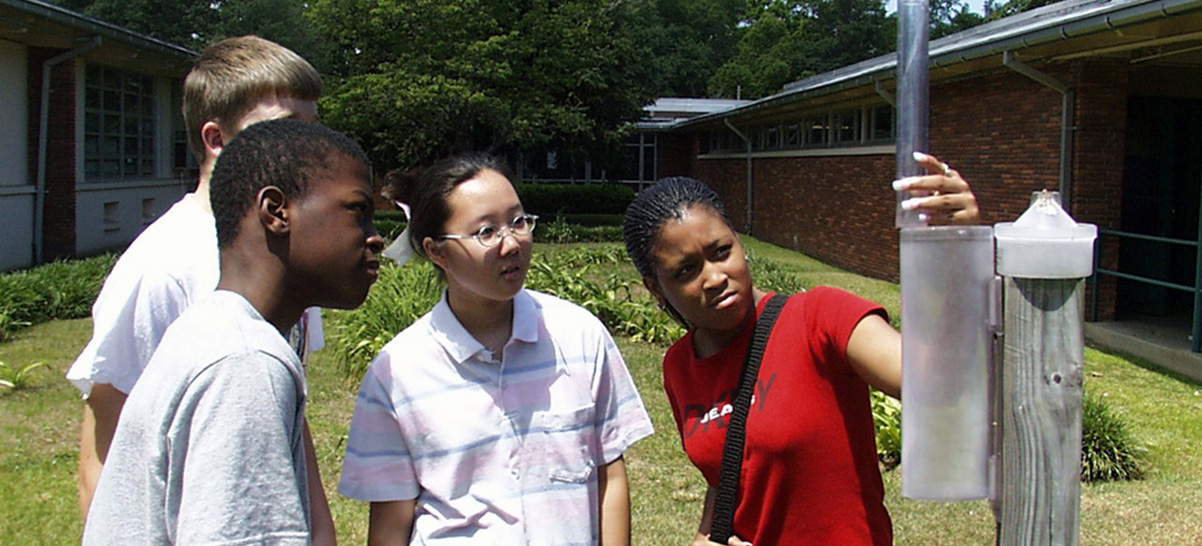 Our Sponsors
The GLOBE program is made possible through the support of various U.S. governmental agencies. In particular, our sponsors include:
The U.S. National Aeronautics and Space Administration (NASA)
The National Oceanic and Atmospheric Administration (NOAA)
The U.S. Department of State (DoS)
The National Science Foundation (NSF)
Given GLOBE's international reach, our partner countries around the world are crucial to the successful employment of our protocols. These protocols are implemented via bilateral agreements between the U.S. government and the governments of each partner nation.
As the lead agency for GLOBE in the U.S., NASA is primarily responsible for administering these agreements while the information systems, data management, and global support of the program is carried out by the GLOBE Implementation Office (GIO). The GIO then implements GLOBE's protocols into local communities by collaborating with Common Element Working Groups (WGs) and the U.S. Partners Forum. The active participation and contribution from these partners is essential to the continued success of GLOBE.
The GLOBE Program Organization Chart