Pedosphere (Soil) Community
Welcome to the Pedosphere community, a first stop on the site to find out what is going on in the various Pedosphere communities and campaigns. Learn about the Pedosphere protocols, find Pedosphere workshops, lesson plans and activities. See who is most active entering Pedosphere data. Find others who are involved in the Pedosphere community to share ideas and invite fellow educators to collaborate on a research project.
PROTOCOLS
Pedosphere protocols description text
Data collection of soil temperature, moisture and chemical properties is invaluable to scientists in many fields: soil scientists use the data to better understand their potential for plant growth; hydrologists use the data to determine potential sedimentation in water bodies; meteorologists and climatologists use soil data in weather and climate prediction models as soils can affect humidity and air temperature; biologists use soil data to understand its potential for supporting plant and animal life; and anthropologists study the soil in order to reconstruct the human history of an area. Soil temperature and moisture protocols involve repeated measurement of rapidly changing environmental variable. Soil characterization measurements offer in depth observation of generally long-lasting properties of the soil column. Frost tube observations give important climate information about frozen soils.
Click a protocol name for more information.
RESOURCES
Classroom-ready Activities
GLOBE Protocol Postings Protocol
RECENT DISCUSSIONS AND POSTINGS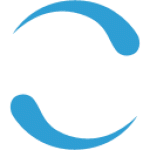 See Discussions for:
Pedosphere discussion list
LATEST DATA IN THE PAST 7 DAYS
MOST ACTIVE ENTERING DATA - LAST 30 DAYS