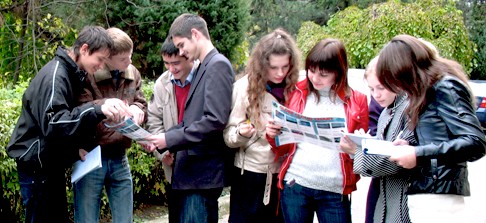 Explore Earth System Science
The Earth is a complex and ever-changing system with many elements that depend on and react to each other. The environment's complicated structure makes it difficult to figure out how all these pieces fit together. By participating in The GLOBE Program's activities, community members learn how to identify these various components and discover how the world is connected.
GLOBE achieves this by providing a framework for studying the effects of global weather patterns and other large-scale phenomena on local environments. By exploring these relationships,
GLOBE members' research
helps draw a direct connection with these intricate Earth systems and their own communities. In forming these connections, The GLOBE Program instills in students a sense of appreciation for the environment and a deeper desire to become an environmental steward.