Hydrosphere Community
Welcome text on sphere landing page
Featured:
The GLOBE Zika Education and Prevention Project
The GLOBE Implementation Office is pleased to announce a new initiative in partnership with the United States Department of State. The GLOBE Zika Education and Prevention project will be pushing the edge of citizen science impact, aiming to enlist thousands of students, teachers, and community leaders to collect data on mosquitos for a global mapping project. More >
Mission Mosquito Campaign
This new field campaign engages citizen scientists of all ages in monitoring changes in the frequency, range and distribution of potential disease vector mosquitoes. Observations are reported using the GLOBE Observer Mosquito Habitat Mapper mobile app. These data can be analyzed to explore a variety of research questions. The human health connection of this campaign engages a new and broader audience by providing opportunities for citizen scientists to contribute to NASA science, while helping their local communities. More >
PROTOCOLS
Hydrosphere protocols description text
Societies around the world are dependent on water bodies (lakes, rivers, etc.) and the water quality determines how water can be used. Is it fit to drink? Is if safe to swim in? Can it be used in agriculture? GLOBE Hydrosphere protocols enable you to take accurate measurements of the often changing quality of water bodies near you. In addition water temperature can affect local climate and weather and is affected by them as part of the Earth system water cycle. Mosquito habitat observations help all pf us track the potential spread of certain diseases and the protocol encourages removing mosquito breeding sites.
Click a protocol name for more information.
RESOURCES
Classroom-ready Activities
GLOBE Protocol Postings Protocol
RECENT DISCUSSIONS AND POSTINGS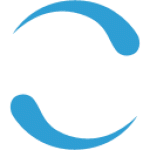 See Discussions for:
Hydrosphere discussion list
LATEST DATA IN THE PAST 7 DAYS
MOST ACTIVE ENTERING DATA - LAST 30 DAYS