GLOBE Working Groups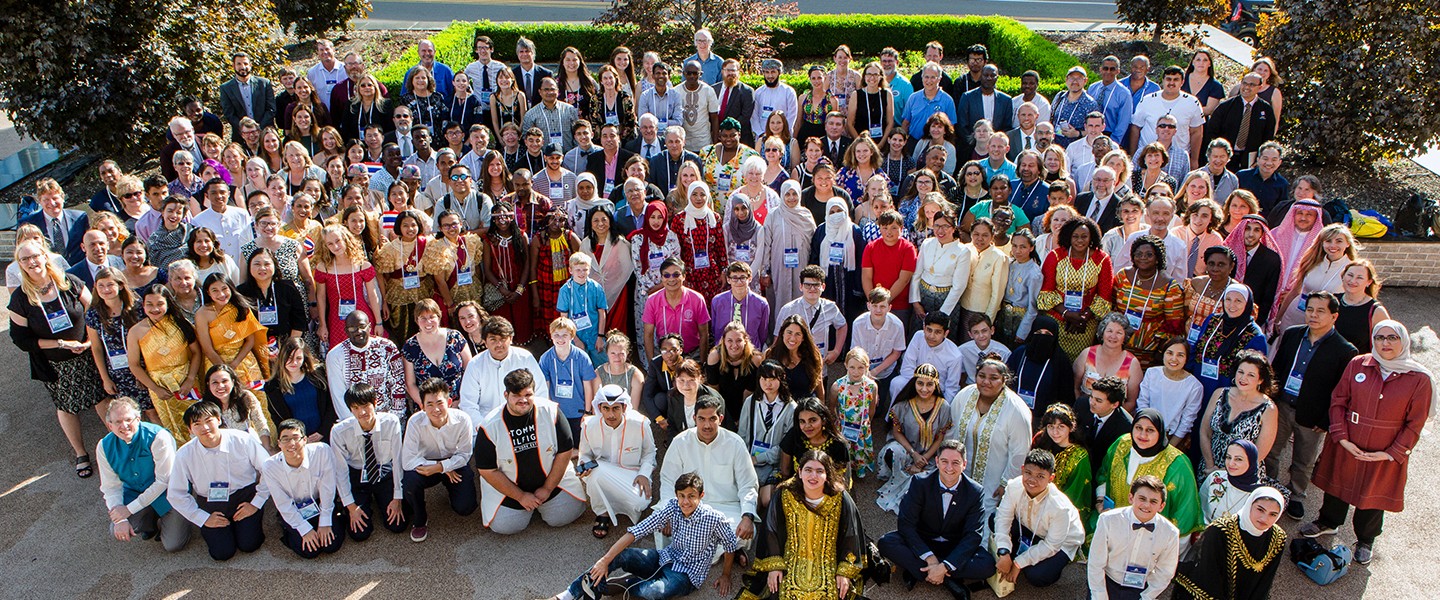 In addition to working with scientists, educators, and country partners around the world, GLOBE also collaborates with local community members to develop and implement GLOBE's mission. These teams, or Working Groups (WGs), provide us with valuable feedback on the management of The GLOBE Program and present us with potential opportunities for increasing our global impact. They also serve as an important link between the program and GLOBE communities at large.
Each of our five WGs is composed of up to seven nominated members. If there's a topic you think should be discussed by a WG and brought forward to the management of The GLOBE Program, you can contact a WG representative for your region. We strive to ensure that each of our six GLOBE regions maintain representation in our WGs, so if your region doesn't have a currently active member, please contact the WG Chair.
 
2022 Term Working Group Applications and Nominations
The majority of Working Group positions are closed for application. We are keeping two positions open for Candidate Statements and Nominations until Wednesday, 03 November 2021. The open positions are as follows:
Asia and Pacific Region:
Technology Working Group -- one representative selected from the Asia and Pacific Region
Europe and Eurasia Region:
Evaluation Working Group -- one representative selected from the Europe and Eurasia Region
If you are interested in applying, please ensure that you qualify based on the Member Requirements, listed below, and review the Terms of Reference. If you would like to apply for yourself, please fill out the Candidate Statement. If you would like to Nominate yourself or someone else, please fill out the Nomination Form, as well as notify your Nominee to complete the Candidate Statement. The Terms of Reference, Candidate Statement and Nomination Form are also found in the upper-left corner of this page.
Member Requirements
To be a functional and productive member of a GLOBE WG, there are additional expectations and responsibilities that must be met. To be a WG member you must:
Have a globe.gov account
Attend at least 9 of the 12 monthly WG meetings throughout the year

Meetings are held via Zoom

Have a functioning internet connection
Attend the GLOBE Annual Meeting
Fully participate during online meetings
Respond to all GLOBE email correspondences during your service
Maintain sufficient written and oral English skills
Maintain an updated My Page, updating at least annually
Important: A typical term of service is one to three years for a WG member. However, a member may be asked to step down from the group if they fail to meet the above requirements.
 
Current GLOBE Working Groups
Current Members
Role
Region
Member Name
Country
Email Contact
Service Years
Diversity, Equity and Inclusion (DEI) (7)
 
Africa
Shadrack Kwaku Agyiri
Ghana
revshaddy (at) gmail.com
2021 - 2023
 
Asia and Pacific
Francis Murillo Emralino
Philippines

femralino.pshs(at) gmail.com

2021 - 2023
 
Europe and Eurasia
Marina Pavlić
Croatia

mapav18 (at) gmail.com

2021 - 2023
 
Latin America and Caribbean
Juan Felipe Restrepo Mesa
Colombia

jrestrepo (at) montessoricartagena.edu.co

2021 - 2023
 
Near East and North Africa
Nourah Fahad Al Subaie
Saudi Arabia

nfnf142 (at) hotmail.com

2021 - 2023
Chair
North America
Nikitah Imani
USA

nimani (at) unomaha.edu

2021 - 2023
At Large
North America
Trena Ferrell
USA

trena.m.ferrell (at) nasa.gov

2021 - 2023
GIO Liaison
 
Denise "Skye" Yost
 

denisey (at) ucar.edu

 
Education (7)
 
Africa
Francis Wasswa N. Nsubuga
Uganda

nwasswa (at) gmail.com

2016 - 2022*
 
Asia and Pacific
Rod Allan A. de Lara
Philippines

radelara (at) pshs.edu.ph

2019 - 2021
 
Europe and Eurasia
Ülle Kikas
Estonia

ylle.kikas (at) gmail.com

2021 - 2023
Chair
Latin America and Caribbean
Marta Kingsland
Argentina

programaglobe.mk (at) gmail.com

2019 - 2021
 
Near East and North Africa
Manal Alsaleh
Kuwait

manalaalsaleh (at) gmail.com

2019 - 2021
 
North America
Dorian Janney
USA

dorian.w.janney (at) nasa.gov

2020 - 2022
At Large
North America
Lynne Hehr
USA

lhehr(at) uark.edu

2018 - 2023*
GIO Liaison
 
Emma Hagen
 

ehagen (at) ucar.edu

 
Evaluation (7)
 
Africa
Komla Amega
Ghana

amega010 (at) gmail.com

2021 - 2023
 
Asia and Pacific
Yogendra Chitrakar
Nepal

yogendra (at) ecca.org.np

2018 - 2021
Chair
Europe and Eurasia
Nektaria Adaktilou
Greece

nadak (at) phys.uoa.gr

nektaria.adaktilou (at) gmail.com

2014 - 2021*
 
Latin America and Caribbean
Claudia Rodriguez-Ortega
Paraguay

bfscparaguay (at) gmail.com

2021 - 2023
At Large
 
unfilled
 
 
 
 
Near East and North Africa
Hanan Al Buflasa
Bahrain

h.m.albuflasa (at) gmail.com

2019 - 2021
 
North America
Eleanor M. Jaffee
USA

eleanor.jaffee (at) insightevaluation.com

2021 - 2023
GIO Liaison
 
Tony Murphy
 

tmurphy (at) ucar.edu

 
Science (7)
 
Africa
Peter Rugano
Kenya

rugano.peter (at) embuni.ac.ke

2021 - 2023
Chair
Asia and Pacific
Mullica Jaroensutasinee
Thailand

mullica.jn (at) gmail.com

2014 - 2021*
 
Europe and Eurasia
Constantinos Cartalis
Greece

ckartali (at) phys.uoa.gr

2017 - 2022*
 
Latin America and Caribbean
Jean Robert Batana Pires Ferreira
Brazil

jbatana (at) gmail.com

2021 - 2023
 
Near East and North Africa
Hameed Sluaiman
Oman

hanhameco (at) gmail.com

2018 - 2023
 
North America
Margaret Pippin
USA

m.pippin (at) nasa.gov

2016 - 2021*
At Large
North America
Rebecca Boger
USA

beckyboger (at) gmail.com

2019 - 2021
GIO Liaison
 
Amy Barfield
 

barfield (at) ucar.edu

 
Technology (7)
 
Africa
Charles Mwangi
Kenya

maina.charles (at) gmail.com

2014 - 2021*
 
Asia and Pacific
Krisanadej (Kris) Jaroensutasinee
Thailand

krisanadej (at) gmail.com

2014 - 2021*
 
Europe and Eurasia
Ieva Kalka
Latvia

ieva.kalka (at) gmail.com

2020 - 2022
 
Latin America and Caribbean
Ana Beatriz Prieto
Argentina

anabeatrizprieto (at) gmail.com

2018 - 2023
 
Near East and North Africa
Ahmad Almbaidin
Jordan

ahmdaq (at) hotmail.com

2019 - 2021
 
North America
Sara Mierzwiak
USA

sara.mierzwiak (at) utoledo.edu

2021 - 2023
At Large, Chair
Europe and Eurasia
Laura Altin
Estonia

laura.altin (at) gmail.com

2018 - 2022
GIO Liaison
 
Eslam Khair
USA

ekhair (at) ucar.edu