My school trees
Student(s):Students from 6 grade - school of Forjães - Esposende - Portugal
Grade Level:Middle School (grades 6-8, ages 11-14)
GLOBE Teacher:LuÍs Gaivoto
Contributors:From Sciences and Class direction teacher Luis Gaivoto.
Report Type(s):Standard Research Report
Protocols:Earth As a System
Language(s):English, Other (Portuguese)
Date Submitted:06/16/2023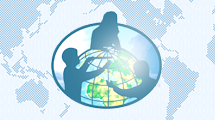 After participated at webinar with Brian Campbell, last November, we decided to participate and did an exhaustive inventarium and catalogue of trees of our school. Our school has more than 200 trees and bushes of different species.
Comments