Distribution and abundance of mosquitoes in the world. Preliminary report.
Student(s):Pepe, Marianela Martínez, Lucio Wehinger, Juan
Grade Level:Secondary School (grades 9-12, ages 14-18)
Contributors:Ricardo Chrobak Rusty Low Jorge Luis Pepe
Report Type(s):International Virtual Science Symposium Report
Protocols:Mosquitoes, Land Cover Classification
Optional Badges:Be a Data Scientist, Make An Impact, Be a STEM Professional
Language(s):
Date Submitted:04/10/2019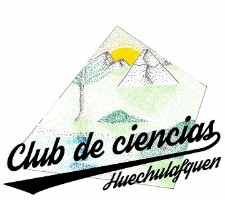 Based on the data collected around the world by the GLOBE Program, an analysis was made of the distribution and abundance of larvae according to latitude, elevation, and type of habitats, comparing them with climatic conditions. Samplings were also carried out in the Patagonia region, with extreme climates for the development of mosquitoes. The GLOBE mosquito protocol and the GLOBE Observer-Mosquito application were used. Habitats were recorded and larvae were identified. The statistical treatment was performed ANOVA and the Tukey test of difference of means. Landsat 8 images were analyzed from the calculation of NDVI and NDWI indexes in the Junín de los Andes area. The greatest abundance of mosquito larvae was found in latitudes and low elevations, coinciding with high temperatures, abundant rainfall and high humidity. The largest number of larvae was recorded in artificial containers thrown as garbage, which would indicate that human behaviors influence the abundance of mosquitoes. In the Patagonian region there is less abundance of mosquitoes than in low latitudes due to low temperatures and the dry season in summer and autumn.
Comments