Letter to the Community
29 October 2017
Hello Everyone,
The month of October has flown by. The leaves are off the trees; we even had snow a few days ago. I was happy to see it, as I missed our first snowfall earlier this month when I was in Ireland. It was there, in Killarney, that several of us from UCAR and the GLOBE Implementation Office, along with Bara Semerakova of the Europe and Eurasia Regional Office and Ireland Country Coordinator Anthony Purcell, began our first real in-depth exploration of the site of the 2018 GLOBE Learning Expedition (GLE). We made great connections with the expert and hospitable Mr. Pat Dawson and the staff and park rangers of Killarney National Park, which will serve as the beautiful backdrop for all our activities. Local police Sargent Dermott O'Connell, Donal, Chris, Padraig, and others convinced us that we'll not find a more welcoming city in all Ireland.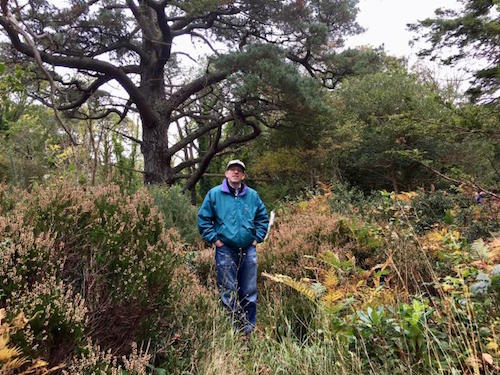 As many of you know, I am Irish, from Killarney in fact, and so the place is home to me and entirely familiar with few surprises except for the occasional old friends I bump into on the street. It was fun for me to see the initial impressions of my staff, most of whom had never been to Ireland before. To them, Ireland was: "Even better than imagined! Even more lush and green...full of friendly people...great music...and castles." They were remarkably adept at picking up the local idioms, stepping outside with the mist falling on us and remarking, "A grand soft day!" like they had lived there all their lives.
The GLE webpage AND registration site will be up next week! I know there are folks out there just waiting to sign up. To everyone else, start thinking seriously about making this trip a reality. The dates are 1-6 July 2018.
The 2018 International Virtual Science Fair (IVSS) will align with the GLOBE Learning Expedition. Students who submit qualified projects to the IVSS are welcome to present them at the GLE in Ireland, but it's not required to submit a project to the IVSS to attend the GLE. Please visit the IVSS 2018 webpage for all the information you will need to get started. Dr. Julie Malmberg presented a useful kick-off informational webinar a few days ago. If you missed it, you can view the archived recording here.
There is a lot going on at the GLOBE Implementation Office these days and we have a way for you to get involved with us, too. We are currently looking for several members of the GLOBE community to fill vacancies on the GLOBE Working Groups as existing members rotate out of their terms. The Working Groups provide an opportunity to all active GLOBE community members to be engaged in activities critical to the development and implementation of GLOBE worldwide. You can nominate yourself or another person. Nominees must fulfill all necessary prerequisites and nominations must be submitted by 17 November 2017 in order to be considered. If you want to be a critical part of shaping the future of The GLOBE Program, consider joining a Working Group in Education, Evaluation, Science, or Technology. Click here for more information.
Last of all, our homepage and organization pages are getting a makeover! The fresh new design and updated features will be unveiled on 06 November. Before this, the website will be closed for a few days while the tech team updates the site. Click here for downtimes between 02 - 05 November.
I hope you are enjoying the weekend.
Until next time...




Dr. Tony Murphy
Director, GLOBE Implementation Office
tmurphy@ucar.edu