2023 GLOBE Regional Meeting for Europe and Eurasia will be Held from 16-20 October
Event Date: 10/16/2023 - 10/20/2023
Location: Riga, Latvia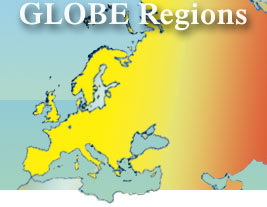 The 2023 GLOBE Regional Meeting for Europe and Eurasia will be held from 16-20 October 2023 in Riga, Latvia. This regional meeting is hosted every autumn and is a great opportunity to meet face-to-face with other members of the GLOBE community: country coordinators, teachers, scientists, and students.
Country Coordinators will meet from 16-17 October, while teachers, trainers, scientists, and other GLOBE members will attend 18-20 October. Taking place at the Riga Islande Hotel, the meeting will feature activities and events such as:
a wide variety of workshops
campaign discussion and planning sessions
tech updates
collaboration opportunities
GLOBE training sessions
off-site excursions
A detailed agenda can be found here.
For questions, contact the GLOBE Europe and Eurasia Regional Coordination Office at ee.region.globe@gmail.com.
Event Topics: Meetings
Events origin: GLOBE Implementation Office
Comments