2022 North American Regional Meeting Overview
Nov 23, 2022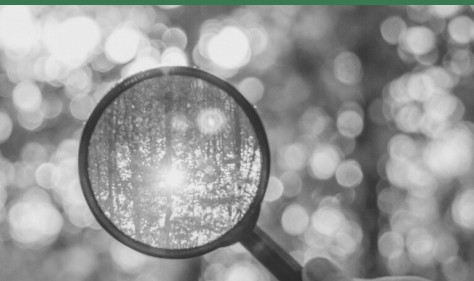 The 2022 GLOBE North American Regional Meeting (NARM) took place both virtually 02–04 November and at three in-person professional development workshops 07–08 November. This new hybrid model of virtual and in-person options was chosen in an effort to reach the widest North American GLOBE community audience, while we are still in the midst of the COVID pandemic.
NARM Virtual Meeting
The virtual NARM was held from 02-04 November. Seventy-eight GLOBE partners and educators registered for the virtual portion of the meeting. Each day's schedule was two-and-a-half hours of themed lightning talks and discussions, program updates, videos highlighting GLOBE Partnership activities, and more.
NARM In-Person Professional Development
The in-person NARM was held from 07-08 November. The three in-person NARM Professional Development workshops were well-attended and focused on different aspects of GLOBE and related programs.
Oakland, California: "Hydrosphere Protocols and Microplastics Training" organized by WestEd/UC Berkeley and Science Action Club. Sixteen people registered for the workshop hosted at Lake Merritt Boathouse in Oakland. Participants investigated water for microplastics, used GLOBE hydrosphere protocols to determine water quality, and learned about Science Action Club's "Cloud Quest" unit.
Toledo, Ohio: "From Midwestern Prairies to City Centers: GLOBE Student Research to Better Our Region's Environment" organized by University of Toledo, GLOBE Mission Earth, Wayne RESA, and Xcite Learning/Bowling Green State University/Toledo Zoo. Thirty people registered for the workshop hosted by The Toledo Zoo. Participants received training on collecting data from local prairies and urban heat islands, and practiced using TerraROVERs and Aeropods.
Reading, Pennsylvania: "Citizen Scientists: Engaging the Community" organized by Berks Nature. Sixteen people registered for the workshop hosted at Berks Nature/The Nature Place in Reading. Participants used GLOBE protocols to measure water quality, clouds, and tree height; explored Elementary GLOBE; attended sessions on climate change and environmental justice; and discussed using GLOBE for citizen science.
For the complete overview of the 2022 NARM, click here.
News origin: GLOBE Implementation Office
---
Comments