Students: Become a Presidential Science Advisor
May 24, 2016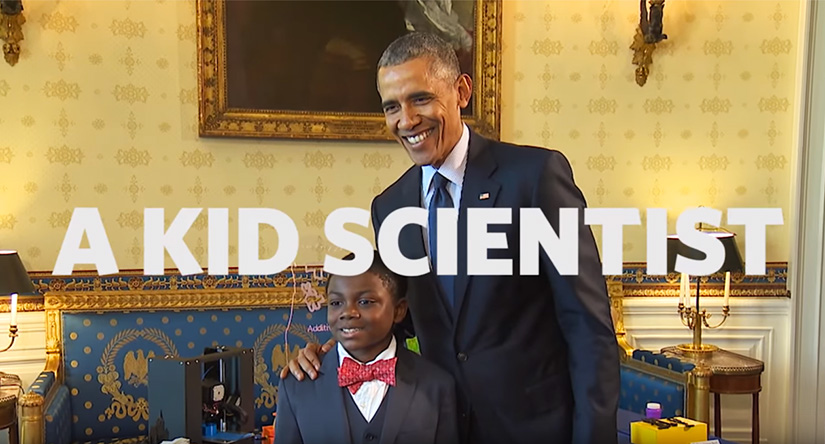 The school year may be coming to a close and summer plans are causing growing excitement. However, before the last period ends, students can participate in a new opportunity by becoming a Presidential Science Advisor.

The idea originates from nine-year old Jacob Leggette. While a participant at the White House Science Fair this past April, Jacob asked President Obama: "Do you have a child science advisor?" This question sparked the President's interest.
President Obama would like to hear students' ideas concerning science, technology, engineering, and math (STEM). To do this, the White House has released an online form for students to fill out.
The form asks students two questions:
What is your favorite thing about science, technology, engineering, or math?
If you could pitch the President one idea on how we could make our country work better using science and technology, what would you say?
President Obama stated at this past April's White House Science Fair:
"One of the things I find so inspiring about these young thinkers is that they look at all these seemingly intractable problems as something that we can solve. There is a confidence when you are pursuing science. They don't consider age a barrier. They don't think, well, that's just the way things are. They're not afraid to try things and ask tough questions."
Deadline to submit is Friday, June 17, 2016 at 11:59 pm ET. Access the online submission form, here.
More ways to share ideas with President Obama and the White House are coming – so please stay tuned.
type: globe-news
News origin: GLOBE Implementation Office
---
Comments