NASA and Peace Corps Sign Letter of Intent to Collaborate
Jan 11, 2017
On 13 October 2016, NASA Administrator Charles Bolden and Peace Corps Director Carrie Hessler-Radelet signed a Letter of Intent for The GLOBE Program at NASA Headquarters (HQ) in Washington, D.C. The Letter of Intent will strengthen collaboration between NASA and the Peace Corps through GLOBE and makes GLOBE resources accessible to Peace Corps volunteers, connects GLOBE Country Coordinators with Peace Corps staff, and highlights projects that leverage GLOBE.
A delegation from Peace Corps, HQ staff from The GLOBE Program (of the SMD/Earth Science Division), staff members of the Office of International and Interagency Relations, and Thomas Zurbuchen, associate administrator for NASA's Science Mission Directorate, as well as a number returned Peace Corps volunteers, were all present at the time of the signing.
The Letter of Intent establishes a global strategic partnership to strengthen collaboration between GLOBE and the Peace Corps in order to better achieve the participants' respective programmatic objectives.
The Partnership is intended to facilitate activities carried out by Peace Corps volunteers to assist with the implementation of GLOBE throughout the world, which may include the following: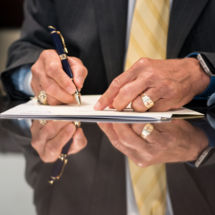 Making GLOBE resources and training opportunities (including e-training, webinars, publications, workshops and /or topical experts) available for Peace Corps Volunteers online and/or in regions where GLOBE programming support exists;
Where possible, providing introductions between GLOBE Country Coordinators and Regional Coordination Offices with Peace Corp Posts to facilitate in-country cooperation;
Working to identify and highlight examples of Peace Corps projects that leverage GLOBE materials, partner networks, and monitoring and evaluation; and
Sharing GLOBE resources on the World Wise Schools Website and with World Wise Schools educators in the United States; and exploring additional collaborative activities.
Ongoing discussions will identify the most impactful ways to leverage this welcome new partnership.
type: globe-news
News origin: GLOBE Implementation Office
---
Comments