NOAA Highlights GLOBE as a Resource to Help Implement New Science Standards
May 05, 2016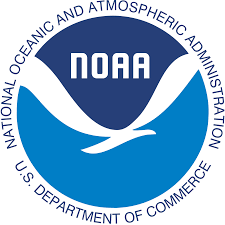 NOAA is highlighting GLOBE as a resource for NGSS (Next Generation Science Standards). NOAA is now providing timely, reliable, and actionable information — based on sound science — to help the Nation make smart decisions that impact the future of society, the economy, and the environment. For this reason, NOAA invests in education to foster an informed society that uses ocean, coastal, Great Lakes, weather, and climate science to make the best social, economic, and environmental decisions.
Educators have asked NOAA for help in finding resources that support the implementation of the new education standards. In response, a team of NOAA educators has established a curated collection of NOAA and partner education resources that emphasizes:
The use of real time data
Three-dimensional learning
Modeling
Engineering
Teaching science at the elementary level
Resources include "data in the classroom," covering such topics as: El Niño, water quality, sea level rise, coral bleaching, ocean acidification, and more!
type: globe-news
News origin: GLOBE Implementation Office
---
Comments