Save the Monarch! Register for National Wildlife Federation Mayors' Monarch Pledge Webinar: 12 December
Nov 29, 2016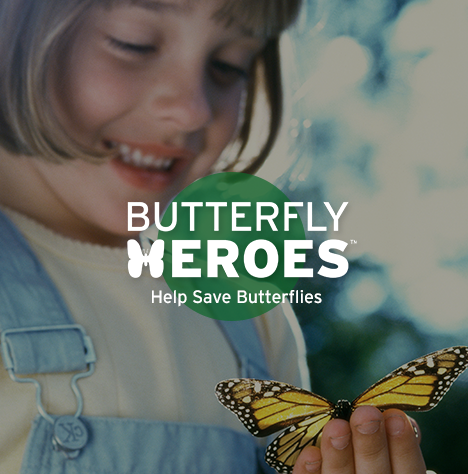 Register today for the National Wildlife Federation's Mayors' Monarch Pledge Webinar, "Planning Now for Spring Planting." This webinar will be held on 12 December at 1:00 p.m. ET.
Creating or restoring habitat for the monarch butterfly is one of the most important actions municipalities can take to help save the monarch. Some cities will take this on through smaller garden installations at schools and municipal buildings and others through larger landscape restoration plantings along roadsides and at parks.
This webinar, titled "Planning Now for Spring Planting," will provide mayors and municipal leaders with guidance about planning ahead for their community's spring 2017 native milkweed and nectar plant needs. Follow this link to register! Chip Taylor, founder and director of Monarch Watch, will present on how to pre-order native milkweed plants for spring planting. Mary Phillips, Director of the National Wildlife Federation's Garden for Wildlife program, will provide guidance on how to locate and partner with local native plant nurseries and garden centers.
Pledge Background:
Last fall, the National Wildlife Federation (NWF) – a GLOBE program partner – launched the Mayors' Monarch Pledge – an effort to get mayors AND other local government chief executives to commit to help save the monarch butterfly – a beloved species that has declined by about 90 percent over the last 20 years. The Mayors' Monarch Pledge provides a framework for cities, towns, counties, and other municipalities to take action by creating habitat for the monarch and educating citizens about the ways they too can help. In the last year, more than 230 mayors took the pledge and the NWF is still looking for municipalities and communities of all sizes to join the effort.
You can learn about the pledge here: www.nwf.org/mayorsmonarchpledge.
News origin: GLOBE Implementation Office
---
Comments
Please
log-in
to post comments