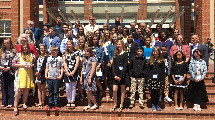 06/20/2018
2018 Southeast Student Research Symposium
The Southeast U.S. GLOBE Student Research Symposium took place on 19-20 April 2018 at the University of North Carolina, Charlotte. The Center for STEM Education, Cato College of Education hosted 32 Students and 15 GLOBE teachers. Participants traveled from Puerto Rico, Tennessee, Mississippi, Alabama, North Carolina, Louisiana, Georgia, and Arkansas. Students presented a total of 14 GLOBE research projects to their peers and local scientists.
>>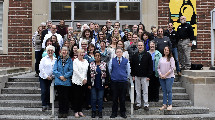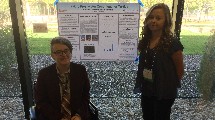 01/16/2018
Texas Students Spin GLOBE to Australia and Back
In the spring of 2017, The GLOBE Program held six regional Student Research Symposia (SRS), where teachers and students from schools across the country shared the results of their field investigations using GLOBE protocols. In the first of a series of feature stories, we profile a teacher (form the University of Texas at Tyler Innovation Academy) and his students -- and their experience at the Southwest SRS in Denver, Colorado.
>>