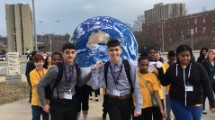 07/02/2019
Fourth Annual Student Research Symposia a Success
At the 2019 Regional Student Research Symposia (SRS), 261 students presented a total of 107 GLOBE research projects to their peers and local scientists. Students also experienced keynotes, tours, and hands-on science activities, while teachers participated in professional development sessions.
>>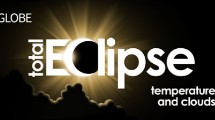 07/02/2019
South American Eclipse 2019 – 04 July Webinar: "Share Your Eclipse Experiences"
On Thursday, 04 July, (9:30 a.m. EDT/13:30 UTC), the webinar "Share Your Eclipse Experiences" will be presented. Taking place right after the eclipse, this webinar provides the opportunity for teachers and students to share experiences with a NASA and GLOBE audience. What did you observe in general during the eclipse? Was the experience what you expected?
>>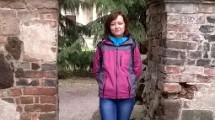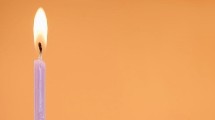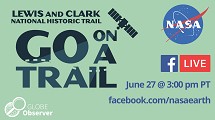 06/25/2019
GO on a Trail Facebook Live on Thursday
Join GLOBE Observer on Thursday, 27 June at 3 p.m. PT for a Facebook Live direct from Hells Gate State Park. They will be discussing the GO on a Trail Summer Challenge and the importance of documenting the world around you.
>>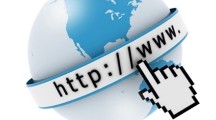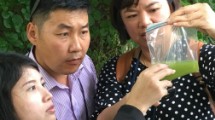 06/21/2019
GISN Member? Have You Read the May 2019 Newsletter Yet?
Are you a member of the GLOBE International STEM Network (GISN)? If so, and if you haven't had a chance already, take a minute and catch up on the latest GISN information – read the May 2019 GISN Newsletter by clicking here!
>>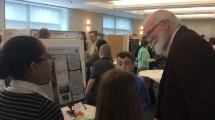 06/21/2019
2019 Northeast/Mid-Atlantic Student Research Symposium Highlights
The Northeast/Mid-Atlantic U.S. GLOBE Student Research Symposium (SRS) took place on 31 May through 01 June 2019. The event was hosted by the Boston University Mission Earth Team at Boston University, Boston,Massachusetts. Seventy-nine students and 20 GLOBE teachers attended, with the students presenting a total of 38 GLOBE research projects in a poster presentation session. Student projects were reviewed both by their peers and by local scientists.
>>