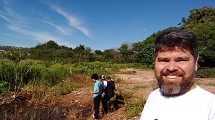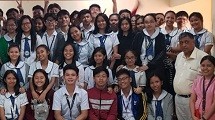 03/29/2019
GLOBE Asia and Pacific Orientation Seminar
The GLOBE Asia and Pacific Regional Coordination Office in collaboration with GLOBE Philippines organized a GLOBE Program School Orientation Seminar on January 31, 2019.
>>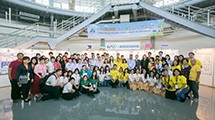 10/17/2018
2018 GLOBE Taiwan Science Festival
For three days in July (20-22) the GLOBE Taiwan Office hosted the 2018 GLOBE Taiwan Science Festival in Taichung, Taiwan. 76 teachers and students from Taiwan, Thailand and the Philippines participated in this event.
>>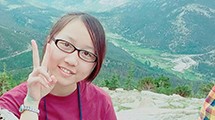 06/15/2017
Tzu-Ying Yang -- STEM Stories: GLOBE Taiwan
"We not only got to share what we learned and what we loved with participants from all over the world, but we also had the opportunity to listen to reports from many experts and other students. Everyone there showed great passion for GLOBE. This made me have even more enthusiasm for learning science and participating in science activities. GLOBE has inspired me a lot. I know now that I want to study Earth Science further."
>>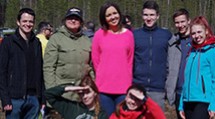 07/13/2016
GLOBE Estonia Celebrates Earth Day 2016
GLOBE Estonia is an avid participant in celebrating Earth Day each year. Most years they celebrate by watching the movie "An Inconvenient Truth," taking a nature hike and attending a reception at the U. S. Embassy. However, this year was special. This year they planted a forest of pine trees.
>>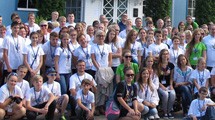 12/16/2015
Estonia Hosts GRLE 2015
This year Estonia hosted the annual GLOBE Regional Learning Expedition (GRLE 2015), which took place from 3-6 August 2015 in Nelijärve, Estonia. This event was organized much in part by GLOBE Alumni and was a celebration of the GLOBE Program's 20th year.
>>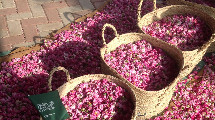 08/26/2015
Saudi Arabia's Earth Day Celebrations in Taif City
In Saudi Arabia, all supervisors, teachers, and students, in all Educational Directorates under the guidance of the Ministry of Education, take care to celebrate all international days that celebrate planet Earth, based largely on events shown in the GLOBE calendar. Earth Day is widely celebrated, every year.
>>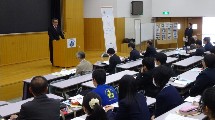 02/04/2015
GLOBE Japan Student Conference Held in Tokyo
The 8th GLOBE Japan Student Conference was held from 12 -- 14 December 2014 at the National Olympics Memorial Youth Center in Tokyo. Students from sixteen GLOBE schools took part in this event supported by the Japanese Ministry of Education, Culture, Sport, Science and Technology (MEXT).
>>
05/23/2012
North America Partners Collaborate at NSTA 2012 in Indianapolis, Indiana
The 7th Annual GLOBE North America Partner Meeting brought together GLOBE leaders from Canada and the U.S. on 28 March 2012, continuing an eight year tradition of meeting in conjunction with the National Science Teachers Association (NSTA) Annual Conference with the purpose of sharing their GLOBE implementation strategies and building strong collaborations across the region. Each year, the NSTA North America Regional Meeting takes place all day on Wednesday before NSTA officially begins.
>>
05/16/2012
GLOBE Bahrain Students Develop "Sense of Place" in 7th Annual Green Walk
On 29 December 2011 GLOBE Bahrain organized the 7th Annual GLOBE Green Walk event around the original theme "Sense of Place," which focused on the impact of climate change. Approximately three hundred students and teachers from 50 different GLOBE schools participated in the walk, in addition to Press and Cultural Attaché Public Affairs Office representative Brad J. Niemann and Media Coordinator Hind Abdulla Yousif from the U. S. Embassy.
>>