11/02/2012
Symposium Raises Urban Lake Awareness in Sri Lanka
GLOBE India and GLOBE Sri Lanka recently came together for the International Workshop and Symposium on Urban Lake Monitoring and Management. Held at Sri Lanka's University of Peradeniya, a group of 50 GLOBE teachers and other participants gathered to hear researchers present papers on urban lake monitoring.
>>
09/24/2012
GLOBE Students Learn About Biodiversity at India Youth Forum
On 8 August 2012, more than 130 GLOBE students and teachers in Delhi, India, came together for the "Biodiversity on Edge 2012" Youth Forum, sponsored by the Indian Environmental Society (IES). Also in attendance were members of the GLOBE Asia-Pacific Regional Help Desk Office and the Department of Environment, Government of NCT (National Capital Territory) Delhi. This event gave Delhi students the opportunity to present various research projects pertaining to biodiversity and its conservation.
>>
07/12/2012
Nepal Water Classroom Marks a Milestone in Hydrology Studies
Shree Yashodhara Bauddha Secondary, a GLOBE School in Lalitpur, Nepal, has the privilege of hosting the Water Classroom, where students, educators, and others can stop by and learn about water. GLOBE is instrumental to this initiative as the program helps enhance the Water Classroom through hands-on protocols and the program's relationship with the environmental science community both locally and internationally.
>>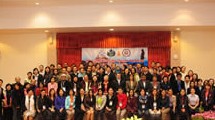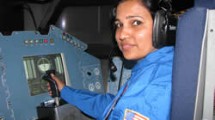 08/04/2011
GLOBE India Teacher Attends Space Academy for Educators
Dr. Annu Mathur, GLOBE Trainer and Teacher at MGD Girls' School in Jaipur, India, was selected by the U.S. Embassy to participate in the Space Academy for Educators Program in Huntsville, Alabama, from 5 - 11 June 2011.
>>