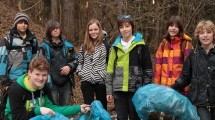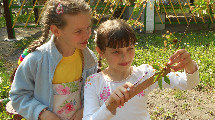 09/22/2015
Ukraine's Student Phenology Campaign "Cherry Ukraine"
GLOBE Ukraine held a Student Phenology Campaign called "Cherry Ukraine." The campaign lasted from February--May 2015. The science of observing budburst/ greenup of cherry trees proved to be attractive and simple for students of all grades, and could be widely applied to to engage the community.
>>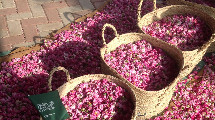 08/26/2015
Saudi Arabia's Earth Day Celebrations in Taif City
In Saudi Arabia, all supervisors, teachers, and students, in all Educational Directorates under the guidance of the Ministry of Education, take care to celebrate all international days that celebrate planet Earth, based largely on events shown in the GLOBE calendar. Earth Day is widely celebrated, every year.
>>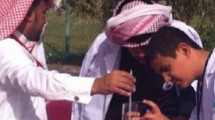 04/29/2015
GLOBE Training in Saudi Arabia
Approximately 150 teachers and local coordinators representing all Educational Directorates in Saudi Arabia, came together in Al-Ahsa to be trained in basic GLOBE protocols in Atmosphere, Hydrology and Soil, as well as GPS and data entry.
>>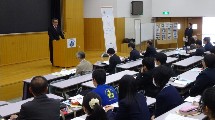 02/04/2015
GLOBE Japan Student Conference Held in Tokyo
The 8th GLOBE Japan Student Conference was held from 12 -- 14 December 2014 at the National Olympics Memorial Youth Center in Tokyo. Students from sixteen GLOBE schools took part in this event supported by the Japanese Ministry of Education, Culture, Sport, Science and Technology (MEXT).
>>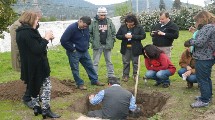 01/22/2015
GLOBE Expands in Chile
On 13 August 2014, 15 schools in the Greater Metropolitan Region of Chile began their journey with The GLOBE Program. The U.S. Embassy, through funding from its Science Corner partnership with the University of Talca, provided GLOBE equipment to 15 schools for a 2014 pilot program in collaboration with the Chilean Ministry of Education, EXPLORA, and several Chilean universities.
>>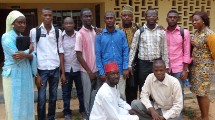 01/21/2015
Nigeria joins NASA's Global Precipitation Measurement (GPM) Field Campaign
Nigeria is onboard with GLOBE's Global Precipitation Measurement (GPM) satellite mission. Mr. Olawale Ayodeji Oluwafemi, a GLOBE Partner and scientist at the Nigerian Space Agency's Centre for Geodesy and Geodynamics, responded to NASA's request to scientists all over the world to join NASA's global awareness campaign about the GPM satellite mission.
>>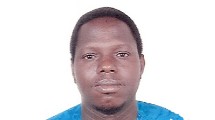 04/25/2012
Second Geoscience Alliance National Conference Strengthens GLOBE Tribal Collaborations
GLOBE has a long history of Tribal College collaboration, initiated through activities with Stone Child, Diné-Shiprock, Little Big Horn, Salish Kootenai, Dull Knife, Blackfeet Community, Fort Peck, and Fort Belknap Colleges of Montana; Crownpoint Institute of Technology of New Mexico; Haskell Indian Nations University of Kansas; and White Earth Tribal & Community College of Minnesota.
>>