Learning Activities
NEW: Get inspired by the GLOBE student projects on aerosols and air pollution from Ireland. Students presented these at the 2018 GLOBE Learning Expedition in Killarney, Ireland.
2017 GLOBE student research on aerosols and air pollution (submitted for 2017 International Virtual Science Symposium):
Watch the video made by the students and teachers of Collège Jules Valles from France to present their project on aerosols: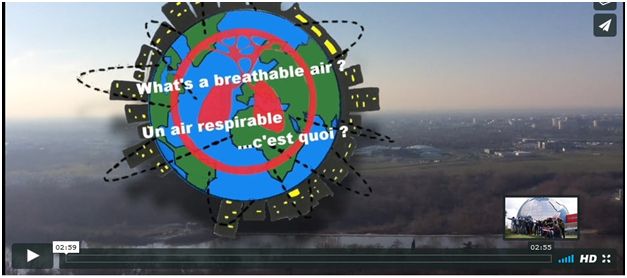 Hands-on activities
For the youngest learners, there is GLOBE Elementary Aerosols storybook and learning activities (published in August 2015).
GLOBE Aerosol Campaign Team prepared classroom activities and experiments on aerosols and atmosphere. Learn about sources of aerosols and their impact on human health and environment.
Refer to the experiments on :
•How solar radiation interact with atmosphere
•Solar radiation and aerosols
•Clouds and their formation
For resources and background information on aerosols refer to Documents page of the website and other useful links listed below.
Student Research Projects
For the most current projects see the links at the top of the page.
Research on aerosols in Bakar Bay - a project done by students of Prirodoslovna i graficka skola from Rijeka, Croatia:
There are two other student aerosol projects from the GLOBE Comenius Project 2011-2013 that brought together schools from 8 European countries.
Other Links
Aerosols in Europe 2015-2016 - International Collaboration Project of GLOBE schools lead by the country coordinator from Norway, Karl T.Hetland. Read the article on the project meeting at Svalbard and see students presentations on the research they did.
Aerosols: Tiny Particles, Big Impact - article by Adam Voiland published at NASA website
Atmospheric Aerosols: What Are They, and Why Are They So Important?
Black Carbon - video published by NOAA
Netherlands GLOBE Aerosol Campaign Spring 2013