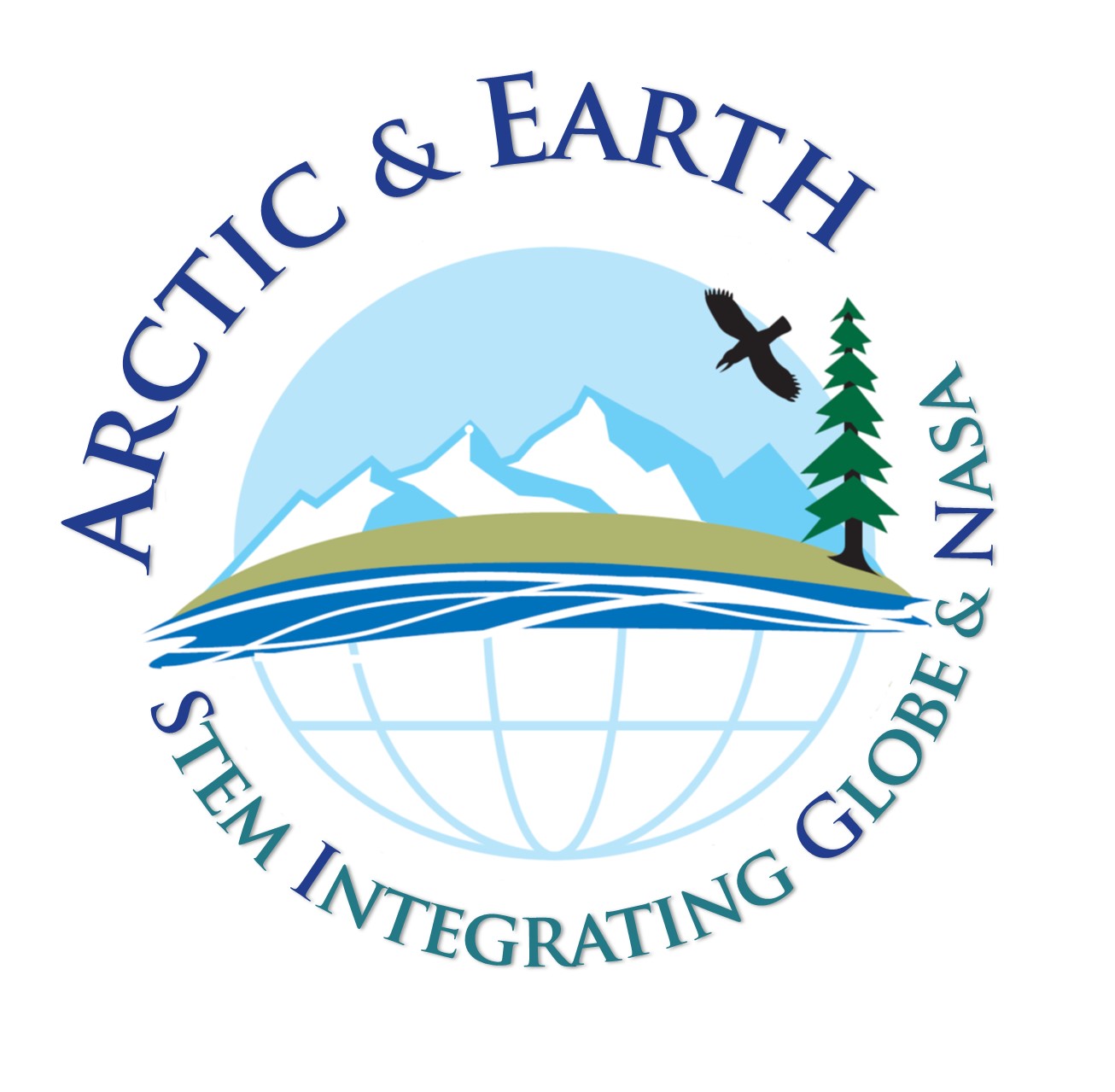 Welcome to the Arctic and Earth SIGNs Community! Our program, based at the University of Alaska Fairbanks International Arctic Research Center, connects youth and adults to climate change and Earth science learning through inquiry-based GLOBE investigations and community stewardship projects. Come collaborate with NASA and Arctic scientists to make a difference right where you live!
Our project website has all the current information you'll need to get involved in this project. https://arcticandearthsigns.alaska.edu/
---
Culturally Responsive Climate Change Education
The program trains teachers, 4-H leaders, and community members on climate change concepts, culturally-responsive curriculum, and environmental observing protocols in face-to-face and online courses.
More focused learning on the core climate change issues in the participant's community continues through modules that include:
GLOBE protocols that best fit the issue,
Local ecological knowledge,
Historical and current NASA data,
Direct contact with NASA subject matter experts,
Collaboration with a team of Arctic scientists and other partners such as the Association of Interior Native Educators and the 4-H program.
Learning with an Impact
Arctic and Earth SIGNs youth and communities center interdisciplinary learning on a climate change issue they identify through interviews with elders and NASA data. They design and implement a GLOBE citizen science investigation, and learn more about the issue through curriculum that braid Western science and Alaska Native knowledge and traditions. They apply the in-depth learning and data they collected to stewardship projects related to the core climate change issue of the community.
Scientists also use the data collected through the project to address larger scale climate change or remote sensing questions.
Learn more about our learning model in the introduction video to our course below.
Project Partners and Support
University of Alaska Fairbanks; GLOBE Implementation Office; Association of Interior Native Educators; 4-H Alaska; NASA Goddard Space Flight Center; NASA Langley Research Office of Education; North Slope Borough School District; Kenaitze Tribe Environmental Program; Bonanza Creek Longterm Ecological Research Program; Santa Ana College MESA Program; Science Systems and Applications, Inc.; PoLAR Climate Change Education Partnership; Alaska EPSCoR Phase 4; NASA Science Mission Directorate Education Collective
This project is supported by NASA under Award No. NNX16AC52A. Any opinions, findings and conclusions or recommendations expressed in this material are those of the authors and do not necessarily reflect the views of the National Aeronautics and Space Administration.