GLOBE Student Conference in the Czech Republic
Event Date: 05/25/2023 - 05/26/2023
Location: Prague, Czech Republic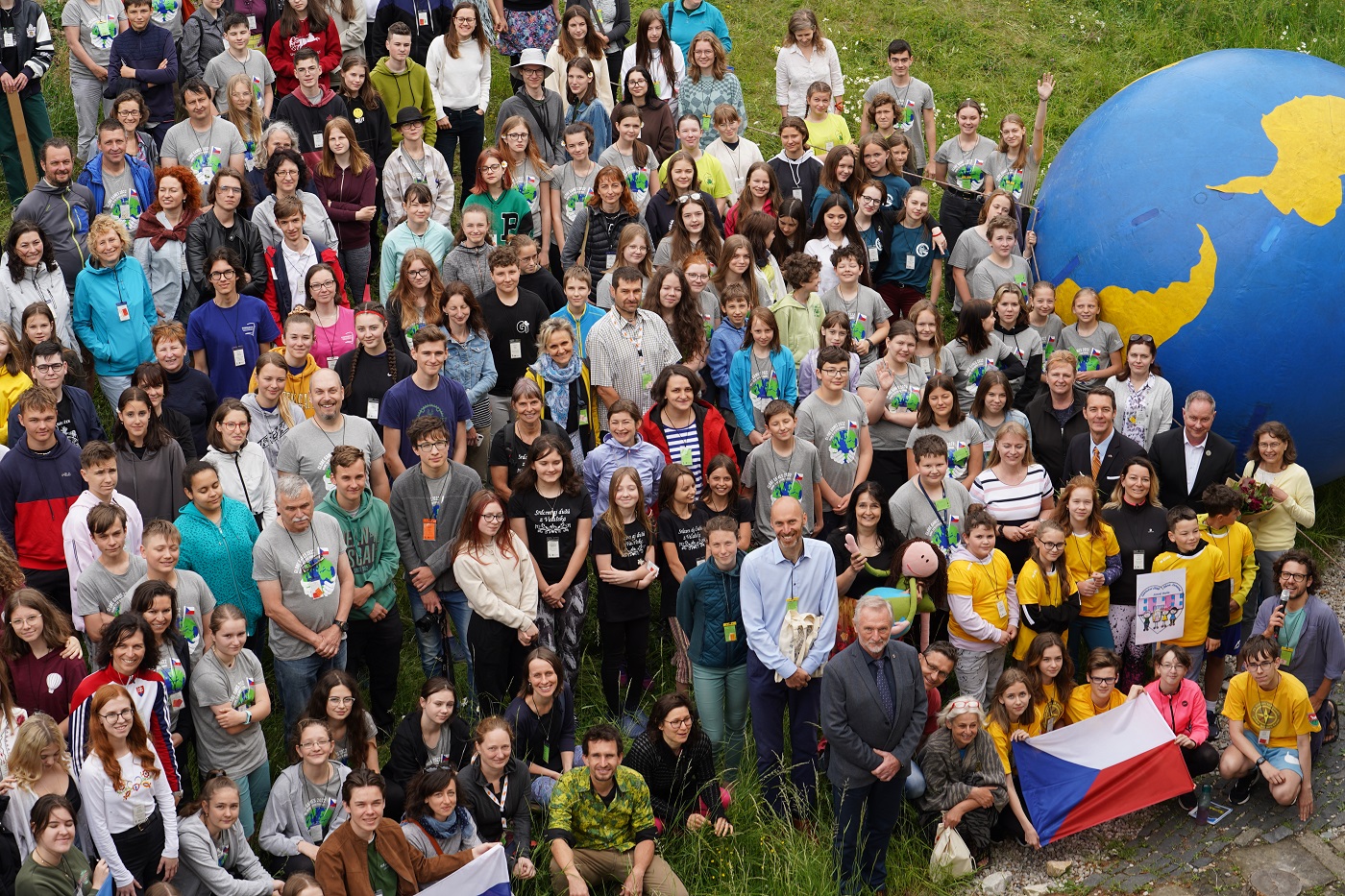 We would like to cordially invite students and teachers to join the GLOBE Student Conference that will take place on 25 - 26 May 2023 on the premises of the Faculty of Science of Charles University in Prague, Czech Republic (see map).
This event provides a unique opportunity to meet face-to-face with other GLOBE teams, gain new experience and knowledge, as well as initiate inter-school collaborations.
Come and share the results of your research with students from the Czech Republic and other countries and learn from scientists!
What to look forward to?
Thursday, 25th of May: Students conference with presentations of research projects of primary and secondary school students.

Friday, 26th of May: Workshops with scientists on current topics in the field of natural sciences, excursions to the research departments of the Faculty of Science of the Charles University and other partner organizations of the conference.
Conditions for participants
The number of participants is limited to 2-5 students and 1-2 teachers from one school. Students must be at least 12 years old, and knowledge of English is required. GLOBE country coordinators and teachers without student teams are also invited.

Students will present their research during the Student Conference. Each team prepares a presentation about their research project, including their research question, hypothesis, research plan, experiment and results.

This year we encourage school teams to connect their research to climate change. In your presentation, please try to answer the following questions:
How is our project related to climate change?
Does our project address the causes or effects of climate change at the local level (drought, greenery in the city, transport to school...)? If so, how?
You will receive feedback from scientists after presenting your project.
The detailed program and registration form will be updated at the beginning of March.
Participation fee
50 EUR/person (including charge for Thursday lunch and snacks)
All teams will arrange travel and accommodation in Prague independently.
Meals: Participants will arrange breakfasts and dinners independently as well as lunch after Friday field day. We will arrange Thursday lunch and snacks.
If you have any questions, please contact us at globe@terezanet.cz
If you have questions regarding the funding support from GLOBE Europe and Eurasia Regional Office, please contact ee.region.globe@gmail.com .
We hope to see you at the conference!
Event Topics: Meetings
Events origin: Europe and Eurasia
Comments