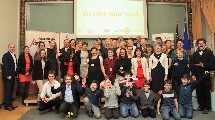 04/09/2018
Czech GLOBE Stars 2018
Three Czech GLOBE schools have been awarded with the title "Czech GLOBE Star 2018" for their significant achievements over the past year. The award organized by GLOBE Czech Republic took place at the American Center in Prague.
>>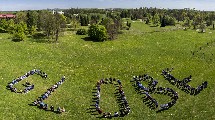 01/30/2018
The GLOBE Program in the First Half-Year of 2018
The GLOBE Program experience in 2018 brings many interesting projects, meetings, and campaigns. In this overview, you can see the main program activities and many possibilities for you to participate.
>>