Effect of Road Salt on Local Water Quality
Student(s):Hayley Jonkman, Emily Brice, Amanda Rodabaugh
Grade Level:Secondary School (grades 9-12, ages 14-18)
Contributors:
Report Type(s):International Virtual Science Symposium Report
Protocols:Salinity (including Titration), Water Temperature
Optional Badges:Be a Collaborator, Make An Impact, Be a STEM Professional
Language(s):
Date Submitted:04/10/2019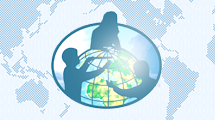 Road salt is used every year to make snowy commutes safer. However, it is a major component of winter runoff into bodies of water. This experiment concludes the effects of road salt on local water quality. The measurements taken were pH, phosphate concentration, water temperature, and salinity in the Wabash River (by the overlook), West Lafayette, IN and Burnett Creek Battleground, IN. Experimental design consisted of taking these measurements before and after snowfall, where road salt was inevitably used somewhere upstream of the Wabash and Burnett testing locations. The data shows there was a noticeable difference in salinity in the water before and after snowfall. Moving forward, the effect of road salt on water quality should be tested more directly, rather than being based off of the assumption that road salt was used after snowfall, and included a more consistent testing timetable.
Comments