November 2018 News Brief
GLOBE Regions Have Entered Over One Million Measurements into GLOBE Database!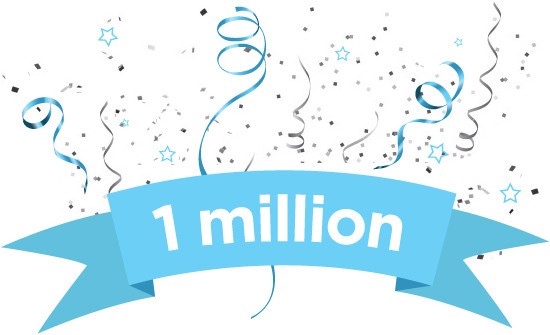 All six of The GLOBE Program regions (Africa, Asia and Pacific, Europe and Eurasia, Latin America and Caribbean, Near East and North Africa, and North America) have now entered over ONE MILLION measurements into the GLOBE database!


The international GLOBE network has grown to include representatives from 121 participating countries and 129 U.S. Partners coordinating GLOBE activities that are integrated into their local and regional communities. In total, GLOBE students have contributed over 157 million measurements to the GLOBE database for use in their inquiry-based science projects.

Congratulations on this significant milestone!

To keep up with the latest – and ever-growing – numbers for GLOBE schools/members,
data, projects, and training, just click here!
News
2018 "Land Cover: Adopt A Pixel" Challenge Winners Announced
Citizen scientists from around the world submitted nearly 4,000 photos for the 2018 Land Cover Challenge (22 September through 01 October). People from 25 countries, representing all of the GLOBE regions, contributed their land cover observations. (Land Cover: Adopt-a-Pixel is the latest tool in the GLOBE Observer app. It allows participants to contribute photos of the land around them, classify their images and compare their observations to satellite data.)

The 2018 Land Challenge may be over, but scientists still need your observations! "These observations help us to better understand how the Earth is changing and the impacts of land cover change across our home planet," says NASA scientist, Eric Brown de Colstoun.

To learn more, to see who the 11 top observers were, and to find out how you can get involved, click here!
---
Did You Participate in the 2018 GLOBE Local Lakes Challenge? There's a Virtual Badge for That!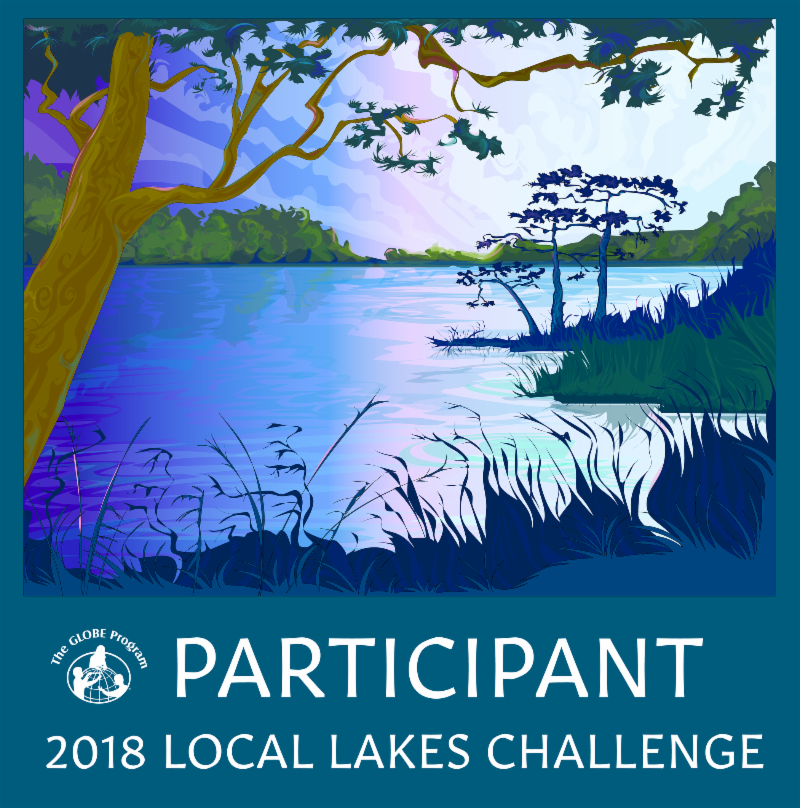 If you participated in the 2018 GLOBE Local Lakes Challenge, which took place 02-08 October, you can now add a virtual badge to your GLOBE.gov "My Page," to your social media, to your school website, or anywhere else you would like to show that you took part in the challenge.
To access the badge, click here (the source code is provided below, Step No. 6).
To add the virtual badge to your GLOBE.gov profile:
2.Click on the down arrow next to your name in the upper right-hand corner of the homepage.
3.Click on "My Page" from the dropdown list.
4.Find your profile page, then click on the "edit" button at the bottom/middle of the page.
5.Click on "source" (located in the content box, on the top right).
7. Click on "source" again and you will be able to see the virtual badge in your content box.
8. Click the blue "publish" button on the right.
9. Admire your virtual badge on your My Page!
If you have any troubles getting your badge posted, please send an email to help@globe.gov
---
Join the Trees Around the GLOBE Campaign Webinar on 27 November: "Live from the Institute for Earth Observations in Palmyra Cove, New Jersey, USA"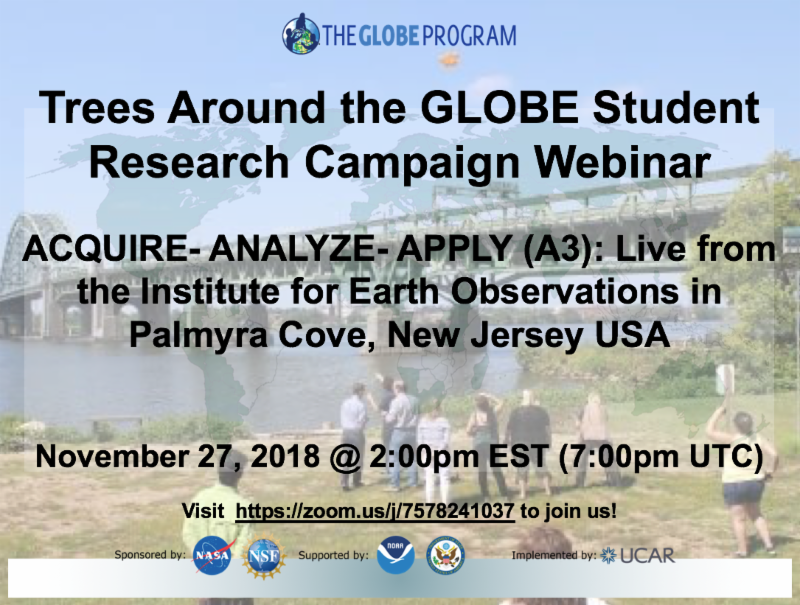 Join the Tuesday, 27 November (2:00 p.m. EST/7:00 p.m. UTC) Trees Around the GLOBE Student Research Campaign webinar: "Live from the Institute for Earth Observations in Palmyra Cove, New Jersey, USA."

During this webinar, participants will hear from Executive Director John D. Moore and Director of Science, Technology, and Education, Peter Dorofy, both from the Institute for Earth Observations and members of the GLOBE Mission Earth collaborative. John and Peter will discuss what STEM (science, technology, engineering, and mathematics), NGSS (Next Generation Science Standards), and CTE (Career Technical Education) have in common.
To register for upcoming webinars and to receive emails about future webinars, click here.
All of the webinars can be joined athttps://zoom.us/j/7578241037.
If you've missed previous webinars, click here.
To learn more about the Trees Around the GLOBE Campaign, including how to start taking measurements, how to retrieve relevant data, how to view ICESat-2 Satellite data, and how to connect to the campaign community, click here.
---
Mission Mosquito Field Measurement Campaign is On! Join the 08 November Webinar – "Research Investigations"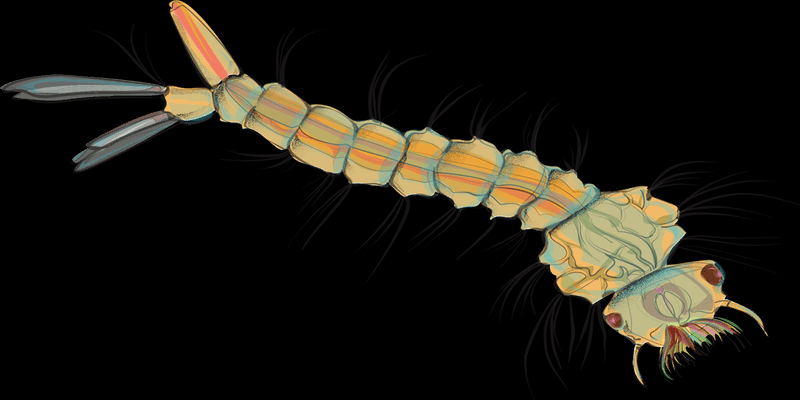 Mosquitoes are the world's most dangerous animal – and you can do something to shed light on this critical issue. Join the Mission Mosquito Field Measurement Campaign!
The GLOBE Mission Mosquito Campaign
The goal of GLOBE Mission Mosquito is to create an organized citizen science community, primarily through formal education with targeted outreach to informal education, that will conduct and report local observations using the GLOBE Observer Mosquito Habitat Mapper (GO MHM) App. Using the mobile app, citizen scientists identify potential breeding sites for mosquitoes, sample and count mosquito larvae, and with optional equipment, examine and photograph a specimen to identify its genus.
To learn more about the GO MHM App, click here.
08 November Webinar: Research Investigations
Join the upcoming webinar on Thursday, 08 November (8:00 p.m. ET/5:00 p.m. PT): "Research Investigations." During this webinar, participants will focus on how a variety of GLOBE protocols can be used in conjunction with the GO MHM App to conduct science investigations. These investigations could be done as a class, in small groups, or by individual students. Participants will learn some of the ways in which NASA Earth observations are being used (with the use of additional ground-based data) to predict, monitor, and respond to mosquito-related disease. The webinar will feature a NASA scientist who uses Earth-observing satellite data to study malaria.
To learn more and to register for this webinar, click here.
If you missed the campaign kick-off webinar, click here!
---
14 November: GLOBE Mission EARTH Webinar: "Using GLOBE Urban Heat Island Effect/Surface Temperature Field Campaign Data to Develop a Research Question"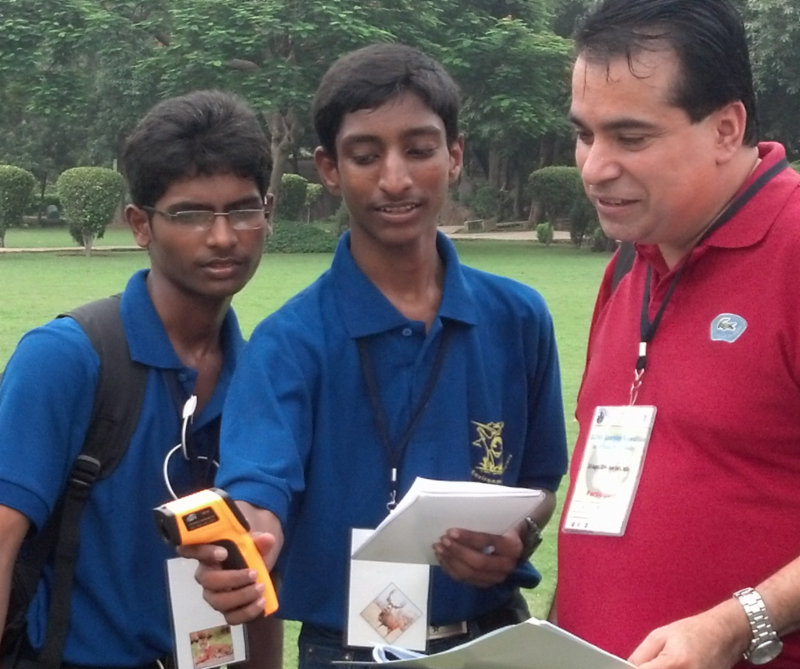 U.S. Community: GLOBE Mission EARTH (GME) will host a webinar on Wednesday, 14 November, (8:00 p.m. EST): "Using GLOBE Urban Heat Island Effect/Surface Temperature Field Campaign Data to Develop a Research Question."
During this webinar, Dr. David Padgett, from Tennessee State University, will showcase the NASA satellites that collect surface temperature data, and will explain how that data is collected. In the teacher feature, Jeff Bouwman from Shumate Middle School, Gibraltar, Michigan, USA, will focus on how to get students to develop research questions.
To learn more about GLOBE Mission Earth, click here.
---
Miss the 2019 IVSS Informational Webinar? Watch it Now! Projects Due 10 April 2019

GLOBE is excited to host the 6th International Virtual Science Symposium (IVSS). TheIVSSis a place for K-16 (primary to undergraduate) students from around the world to share their GLOBE research with other students, teachers, STEM professionals, and community members in an entirely online platform. Projects are due by 10 April 2019.
On 25 October, Dr. Julie Malmberg hosted an informational webinar. The webinar provided an overview of the 2019IVSS and a look at the updated virtual badges.
If you missed the webinar or would like to view it again, click here!
Attention GISN members, STEM professionals, GLOBE alumni, GLOBE teachers, and other GLOBE community members! Would you like to help judge projects for the 2019IVSS? Please complete the form on this page. Also, please share this link with anyone you know who may be interested in helping score projects. More information will be sent to judges in early 2019.
Attention GLOBE students and teachers! Do you need assistance from a mentor scientist or STEM professional? Let us know by completing the form on this page.
The 2019 IVSS Timeline:
Informational Webinar: 25 October 2018
Reports Accepted:01 January 2019 to 10 April 2019
Due Date for Student Reports: 10 April 2019
Judging Webinar: 25 April 2019
Judging Period: 26 April to 05 May 2019
Feedback and Virtual Badges Shared: 17 May 2019
Drawing for Stipends: 17 May 2019
For more information on the IVSS, click here!
---
Dates/Locations Announced for the 2019 U.S. Regional Student Research Symposia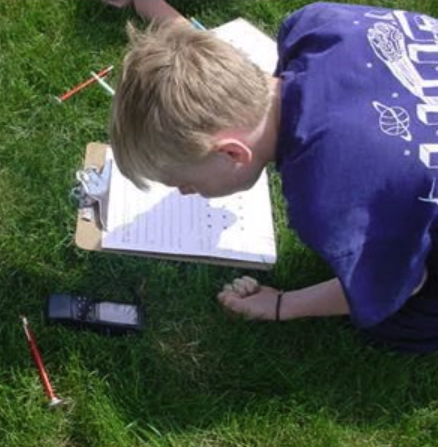 U.S. GLOBE Community: The dates and locations of the six regional Student Research Symposia (SRS) have been announced!
The 2019 SRS will give students (grades 5-12) from across the United States the opportunity to come together, face-to-face, and share the results of their field investigations using GLOBE protocols (or data from the GLOBE database) with peers and professional scientists. The SRS will enable students to learn from each other, receive feedback on their research, and explore STEM careers.
The schedule for the 2019 SRS:
Midwest Region: 04-07 April (Cedar Falls, Iowa)
Pacific Region: 26-27 April (Sausalito, California)
Southeast Region: 03-04 May (Atlanta, Georgia)
Northwest Region: 03-04 May (Seattle, Washington)
Southwest Region: 17-19 May (Mescalero, New Mexico)
Northeast/Mid-Atlantic Region: 31 May-01 June (Boston, Massachusetts)
To learn more about the SRS, click here.
---
Attend Upcoming SRS Watercooler Meetup: 28 November
Join the GLOBE Professional Learning Community (PLC) and hear how other GLOBE teachers use GLOBE with their students during a Teacher Watercooler meet-up on Wednesday, 28 November (7:00 p.m. EST). Watercoolers are a casual, collaborative, and supportive environment. They are scheduled once a month throughout the academic year.
During the November Watercooler, participants will hear from New JerseyGLOBE Teacher Vicky Gorman. Gorman will talk about doing GLOBE at Medford Memorial Middle School in New Jersey, USA, and the "The Citizen Science Education Program." Participants will also hear from GLOBE teacher Audra Edwards, who will talk about water quality research in Texas, USA.
To register, click here.
---
GLOBE Community: Nominations for GLOBE Working Groups Due 16 November
Become a member of a GLOBE Working Group! The GIO is seeking nominations for three of GLOBE's four Working Groups: Education, Evaluation, and Science. The purpose of the Working Groups is to enhance the role of U.S. and country partners, as well as STEM professionals and educators, in shaping the future of The GLOBE Program and supporting the development and implementation of GLOBE worldwide.
To learn more about the Working Groups, the positions available, and how to apply, click here.
Nominations are due by 16 November 2018.
---
Active U.S. GLOBE Partnerships/Partners: Nominations for U.S. Partner Forum Due 09 November
Active U.S. GLOBE Partnerships/Partners: Please consider putting your knowledge, skills, and talents to excellent use and apply to become a part of theU.S. Partner Forum.
Each of the six U.S. regions (Midwest, Southeast, Southwest, Pacific, At-Large, NASA GLOBE Partnership Representative) has one representative on the Partner Forum. The representatives work closely to guide the future of GLOBE in the United States. The Forum reflects the types of organizations that comprise GLOBE and the diversity the community serves.
To learn more about the U.S. Partner Forum, the positions available, and how to apply, click here.
Nominations are due by 09 November 2018.
---
The GLOBE Zika Education and Prevention Project Continues in Africa region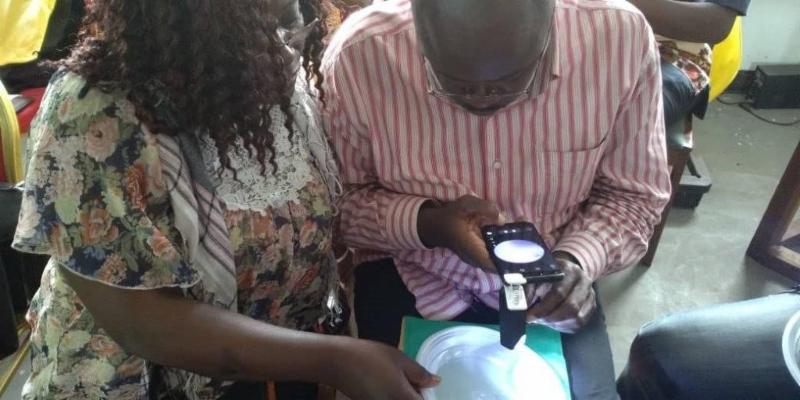 As part of the GLOBE Zika Education and Prevention project, eight countries (Benin, Burkina Faso, Togo, Uganda, Guinea, Cameroon, Nigeria, Senegal, and Madagascar) in the GLOBE Africa region are in the depths of doing the work necessary to understand and help reduce the threat of, mosquito-borne infectious disease.
This cutting-edge project, funded through support from the U.S. Department of State, is enlisting citizen scientists in 22 Zika-affected countries in three GLOBE regions (and beyond, as other countries have decided to collaborate on the project) in the collection of data on mosquitoes for a global mapping project. Data collection on this scale will provide the information needed to help international scientists predict new mosquito-related outbreaks.
Earlier this year, in order to launch this endeavor, participants from more than 45 countries attended Regional Mosquito Trainings (RMTs). The RMTs provided participants with hands‑on training covering which types of mosquitoes are breeding in their communities; how to collect larvae samples safely; how to upload photos/data into the global map tracker; and ways to eliminate breeding places. Using a "train-the-trainer" approach, those trained at RMTs are now conducting CMTs in order to expand the number of citizen scientists involved in the project; citizen scientists who will, in turn, conduct Local Mosquito Workshops (LMWs).
The Africa RMT was held in Togo in June, and the region's first CMT was held in Benin that same month. Since that time, there have been 17 CMTs conducted in the Africa region (with more underway, and more scheduled for the months ahead). Participants in these CMTs have included community leaders, public health officials, representatives of civil society organizations, and teachers. The Africa Regional Coordination Office (RCO) reports that over 500 people have been trained using the GLOBE Observer Mosquito Habitat Mapper App.
For a closer look at this vital work, check out the report on the CTM held in Abuja, Nigeria (01 September) by clicking here; or the CTM held in Lagos, Nigeria (29 September), by clicking here!
To learn more about this critical project, click here.
November News Brief Right
YLACES Announces $75,000 Commitment to Sustain GLOBE U.S. Student Research Symposia

Youth Learning as Citizen Environmental Scientists (YLACES), an organization committed to advancing student engagement in science, has announced funding to facilitate the convening of six regional GLOBE U.S. Regional Student Research Symposia (SRS).
The SRS provides students with the opportunity to showcase results of their scientific research and to receive feedback from peers and STEM professionals. "Students must do science to truly learn science. Through this, they develop scientific habits of mind that will serve them their entire life," Dixon Butler, Founder and President of YLACES, said. "We're thrilled to support the Student Research Symposia this coming year and applaud the work they do."
For more information on the SRS, click here.
For more information on YLACES, click here.
GLOBE Community: New Dynamic GLOBE Certificate Template Now Available!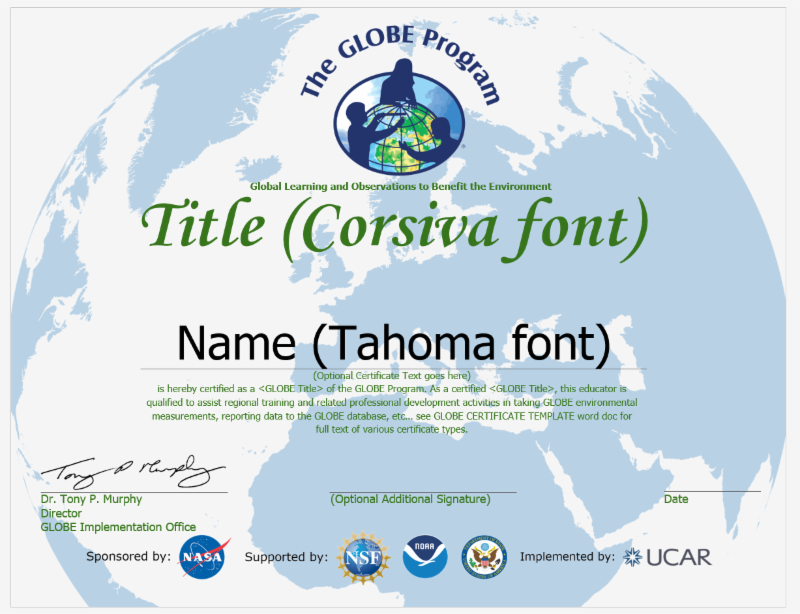 The GLOBE Community Support Team (CST) has created a new dynamic GLOBE Certificate Template (and an accompanying text file) that includes the content for the following certificate types:
Certificate of Successful Completion
Certificate of Appreciation
Assistant Master Trainer Certification
Master Trainer Certification
Certificate of Participation
Outstanding Participation as a Young Scientist (Student Recognition)
Teacher Certification
Trainer Certification
CST has also recorded a demonstration video on how to work with, and customize, the GLOBE certificate template, as well as how to do a mail merge (in order to be able to produce many certificates at once from a list of names).
To watch the video, click here.
---
Tech Update
The GLOBE Website:
In October, the GLOBE website had three new updates:
There are now photo layers within the Vis System for the Clouds, Mosquitoes, and Land Cover protocols. (This new feature gives you the ability to quickly see which sites have included a photo in their observation while using the map interface.)
There is a new feature within the Vis System that allows you to enter a custom minimum and maximum ranges for plotting data.
The workshop tool on the website is now translated into Spanish.
As of October, the GLOBE Observer app is now supported on Android 4.x devices!
---
Keeping up with GLOBE Stars? Here's Are Some of the Latest!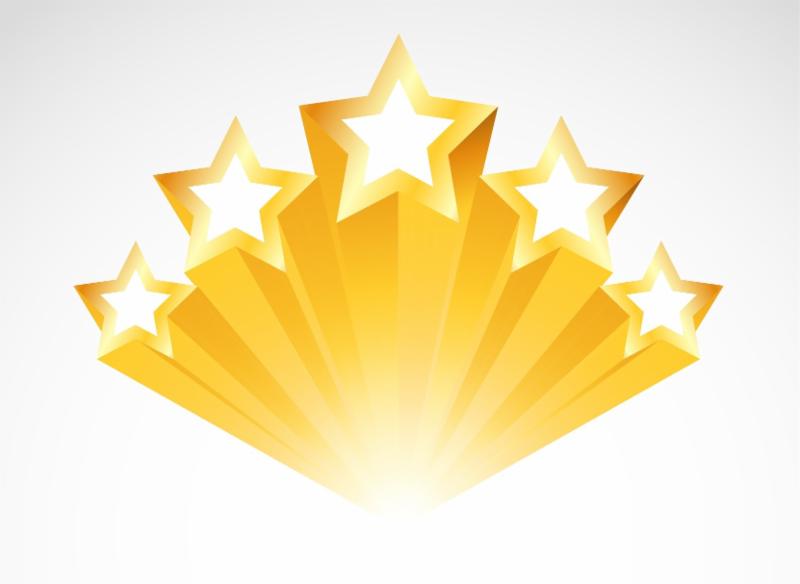 GLOBE Stars are stories of projects, people, and extraordinary activities being conducted around the world in connection to GLOBE. GLOBE Stars are the bright lights that spark our imagination and inspire us with news of GLOBE at work in the world.
Check out some of our most recent Star Stories:
To learn more about GLOBE Stars, and to use the Star template for submitting your GLOBE Star Story, click here.
---
Opportunities for U.S. Teachers
U.S. opportunities are often highlighted in the News Brief simply because we are more aware of them through our local media; however, if there are opportunities for GLOBE students and/or teachers in your region you would like us to highlight in the coming months, please send the information to communications@globe.gov.
NASA STEM Educator Webinars
---
Anniversaries
Congratulations to the 10 GLOBE countries celebrating anniversaries of successful GLOBE implementation during the month of November:

Cameroon – 20 years
06 November 1998
Cyprus – 20 years
24 November 1998
Honduras – 21 years
13 November 1997
Lebanon – 20 years
23 November 1998
Mali – 21 years
19 November 1997
Malta – 11 years
29 November 2007
Mexico – 22 years
15 November 1996
Micronesia – 21 years
07 November 1997
Pakistan – 21 years
18 November 1997
Uganda – 20 years
26 November 1998
---
News Brief Archive
All past issues of the GLOBE News Brief are available in the online Archive.
---
Connect With Us
The GLOBE Program depends on you to let us know what is happening in your regions, countries, communities, and classrooms. Send us news you would like to share with the GLOBE Community and we'll include it in next month's News Brief. Be sure to include photos, too.
Send your message to communications@globe.gov
Be sure to follow us on social media! Just click on the icons below.
---